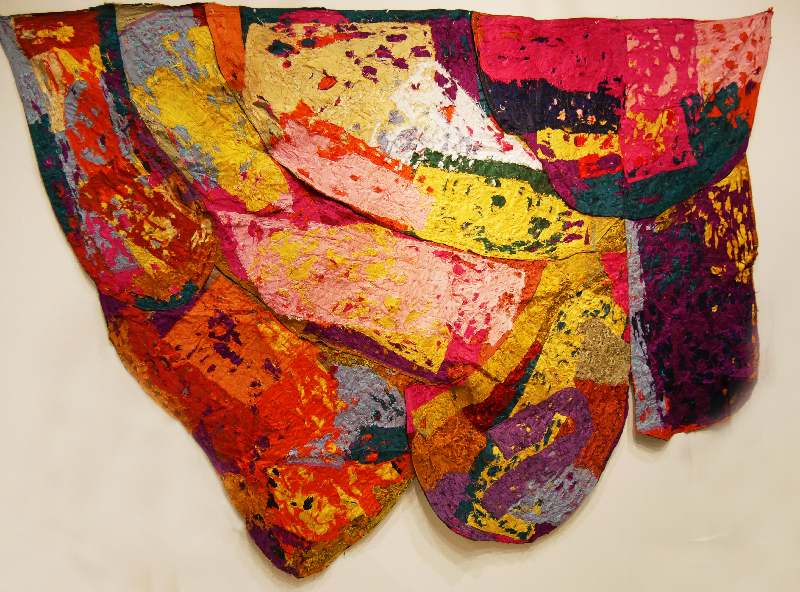 Diese Biennale fand vom 17. September bis zum 17. November 2019 in Madrid statt. Veranstaltungsorte waren das Kostümmuseum, das Museum of the Americas, das Complutense Art Center, die Fakultät für Bildende Künste und der Königliche Botanische Garten. Frühere WTA Biennalen fanden alle in Lateinamerika statt, die letzte in Montevideo im Jahr 2017 (siehe meinen Bericht). Die Initiatorin dieser WTA Veranstaltungen, die kolumbianische Künstlerin Pilar Tobon, schrieb im Katalog: "Ich möchte sagen, dass all dies ohne das Vertrauen in unsere Vorschläge sowie die Unterstützung und Zusammenarbeit vieler Künstler, die an diese Initiative geglaubt haben, nicht möglich gewesen wäre". Es geht nicht nur um textile Kreationen, die als zeitgenössische Kunst mit unterschiedlichen Techniken und Materialien variiert werden, sondern es geht um eine besondere Verbindung, die Künstler und Freunde zusammen gebracht hat, die sich auf selbstverständliche Weise integriert haben und deren Annäherung eine der wichtigsten Erfahrungen der Biennale ist. Das für diese Veranstaltung gewählte Thema "Die nachhaltige Stadt" wurde in den verschiedenen Kunstwerken im Hinblick auf die Natur und/oder die Zukunft umgesetzt.
Wie üblich gab es eine Ausstellung mit eingeladenen Künstlern mit einer internationalen und einer spanischen Sektion namens "Die Essenz der Textilkunst". Die Kuratorin dieser Ausstellung war Maria Ortega, die ich für ihren Enthusiasmus und ihren unermüdlichen Einsatz bewundere und die diese Biennale noch einmal auf eine andere Ebene gehoben hat.
Von den Arbeiten in dieser Ausstellung gefielen mir besonders das poetische "Die Bande" von Raija Jokinen aus Finnland und die goldfarbene Spitze "Feld der Begierde" von Ieva Krumina aus Lettland. Außerdem gab es eine bemerkenswerte, sehr feine Stickerei "Der Tanz" von Zhang Minjie aus China; die gefilzten Füsse "Flower Power" von laima Laima Oržekáuskienė aus Litauen; die Papierarbeit "Liebesbriefe" von Magdalena Sobon aus Polen und die farbenfrohe Collage "Die Zeit" von Vaishali Oak aus Indien.
Bei den spanischen Teilnehmern war ich begeistert von der Arbeit "Magische Ideen" von Maria Muñoz, die in diesem Jahr den Aurelia-Muñoz-Preis erhielt. Außerdem gefielen mir "Lecho de vida" von Maria Jesus Manzanares Serrano und "Fieltro Rojo" von Sonia Navarro. Natürlich gab es noch viele weitere Werke, die herausragend waren, aber die genannten Werke blieben mir am meisten im Gedächtnis.
Aus der Ausstellung "Grand Format" erinnere ich mich an die folgenden hervorragenden Arbeiten: Das Werk, das den ersten Preis erhalten hat, "Ohne Titel" von Malou Zryd aus der Schweiz; "Exceso" von Consuelo Walker; "El hilo de la historia" von Juliana Uribe Villa aus Kolumbien, der ersten Preisträgerin aus Montevideo; "Leuchtkraft" von Cindy Barbone/USA; "Ladies in Lab Coats" von Marie Bergstedt /USA; "Welt der Kontraste" von Soile Hovila aus Finnland; "Stadtmauern" von Baiba Osite aus Lettland und "Ein perfekter Tag" von Anastasiia Podervianska aus der Ukraine, die den dritten Preis gewann.
Die Ausstellung "Grand Format Exterior" hatte einige gute Werke. "Matriz de aqua" von Lucia Loren aus Spanien gewann den 1. Preis, die Arbeit "El atoja infinito" von Greta Kardisiuté/Lithuania, die ich für noch besser hielt, errang den 2. Preis. Monique Lehman /USA erhielt eine Honourable Mention für ihre "Life Plants". Außerdem gefiel mir die Arbeit "Sonar" von Yosi Anaya/Mexiko, in der sie vorschlägt, dass in einer nachhaltigen Stadt auch Träume einen Platz haben sollten!
Die Ausstellung im Kleinen Format hat mich nicht so sehr überzeugt wie beim letzten Mal in Montevideo, aber ich war mit zwei Preisvergaben einverstanden und zwar mit dem ersten Preis für "Schwimmende Oase" von Makiko Wakisaka/Japan und dem 3. Preis für "Besetzt" von Gabriele Wehrmeyer/ Deutschland. Mir gefiel auch die Arbeit "Tejiendo la pared y el piso" von Elke Hulse aus Brasilien, die eine lobende Erwähnung erhielt.
Mein allgemeiner Eindruck ist, dass die WTA Biennale jedes Mal besser wird, wenn sie an einem neuen Veranstaltungsort stattfindet. Angefangen als Organisation "Women in Textile Art (Frauen in der Textilkunst)" mit Fokus auf Lateinamerika wurde sie mehr und mehr zur "World Textile Art" Organisation, die sie heute ist, mit einem hohen Standard der Einsendungen, Kuratoren und Juroren. Auch das Ziel, lateinamerikanische Textilkünstler an den (hauptsächlich weißen West-orientierten) Mainstream heranzuführen, ist auf jeden Fall erfolgreich: Einige neue Stars sind auf unserem Textilfirmament zu sehen!
Beatrijs Sterk
Die Essenz der Textilkunst
———————————————————————————————————————————————–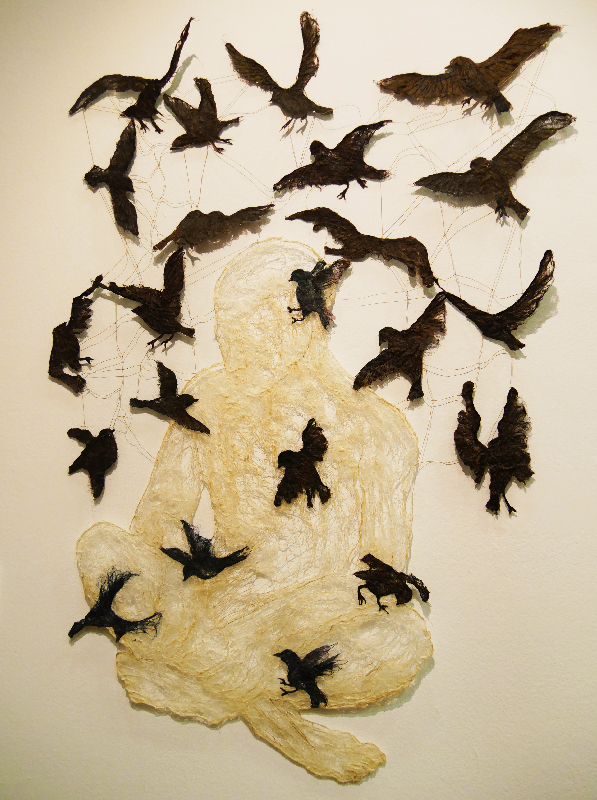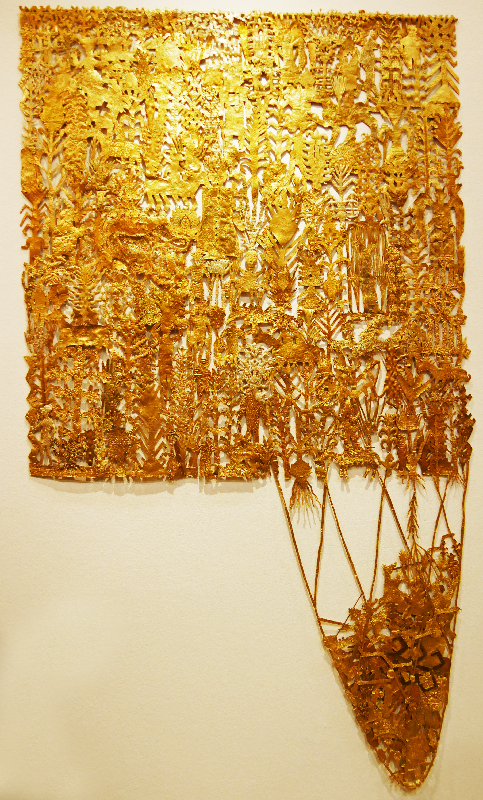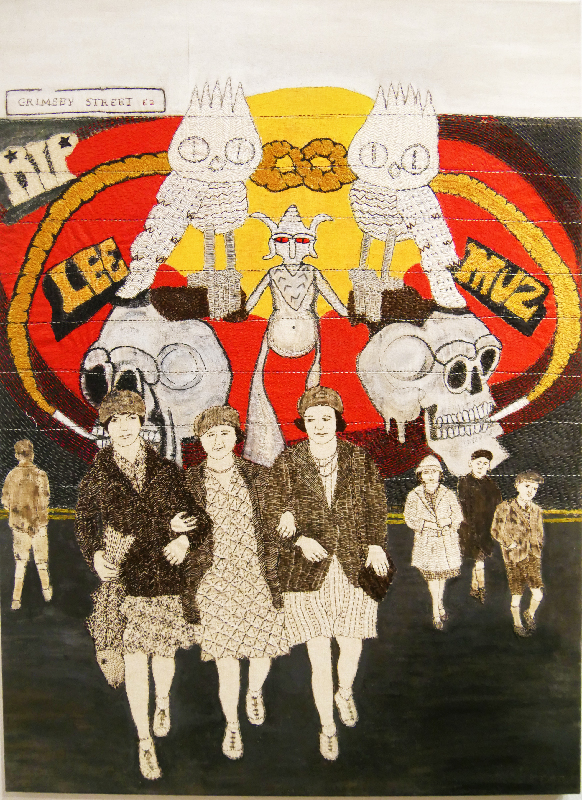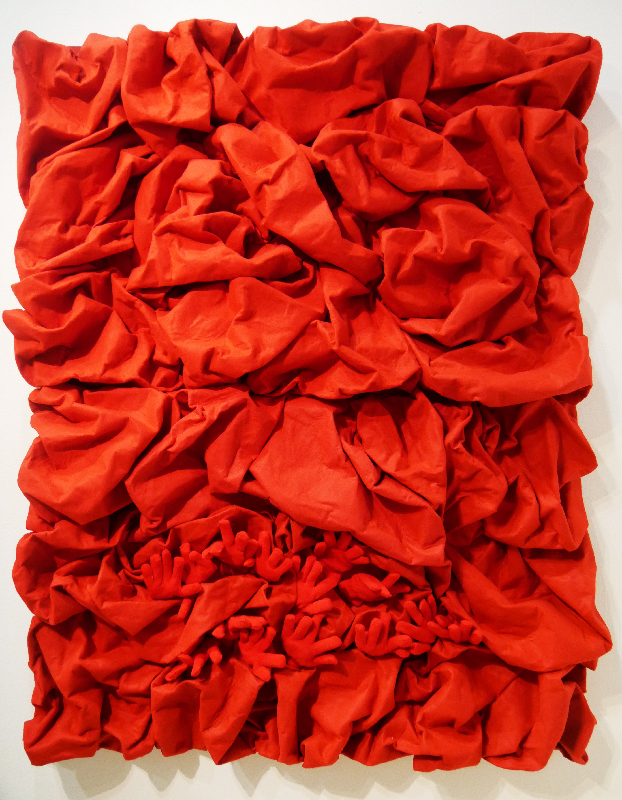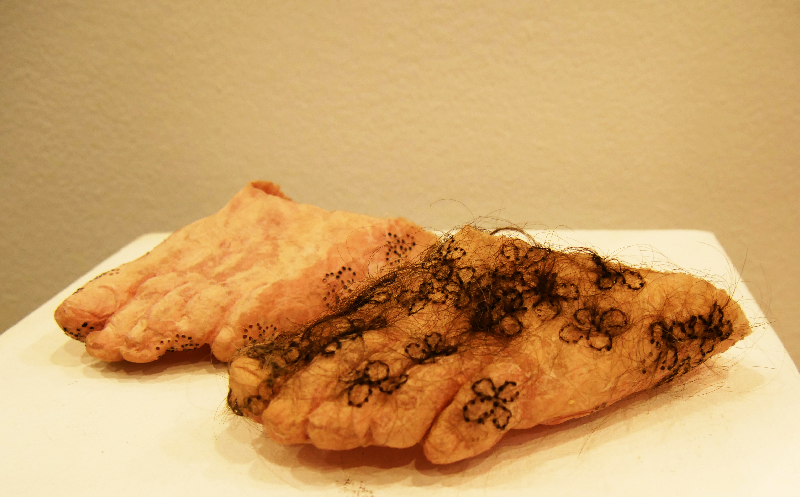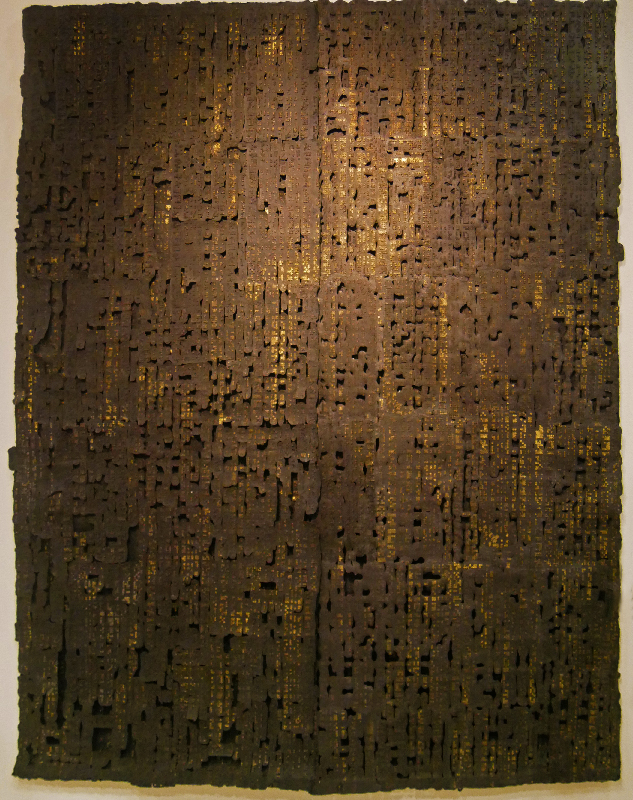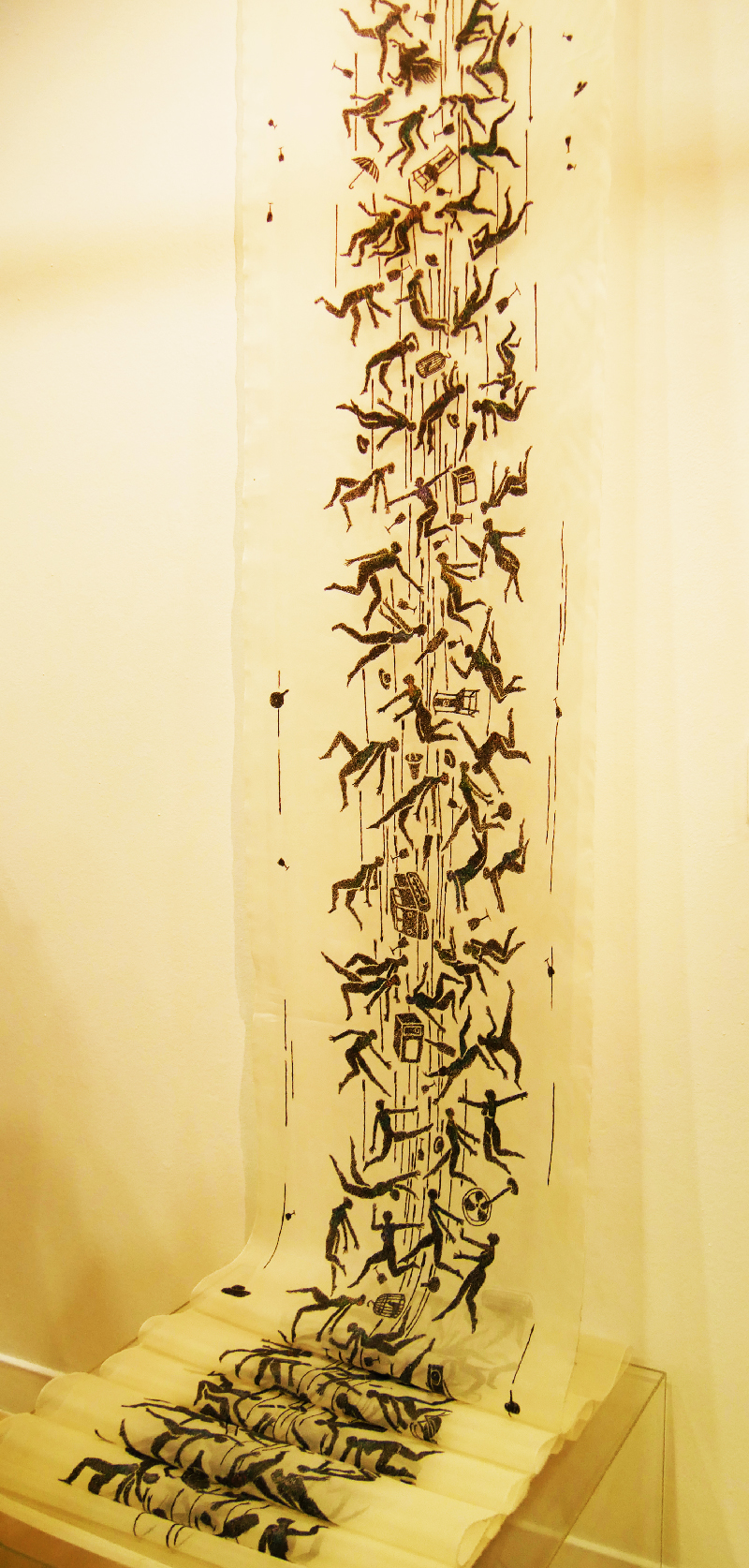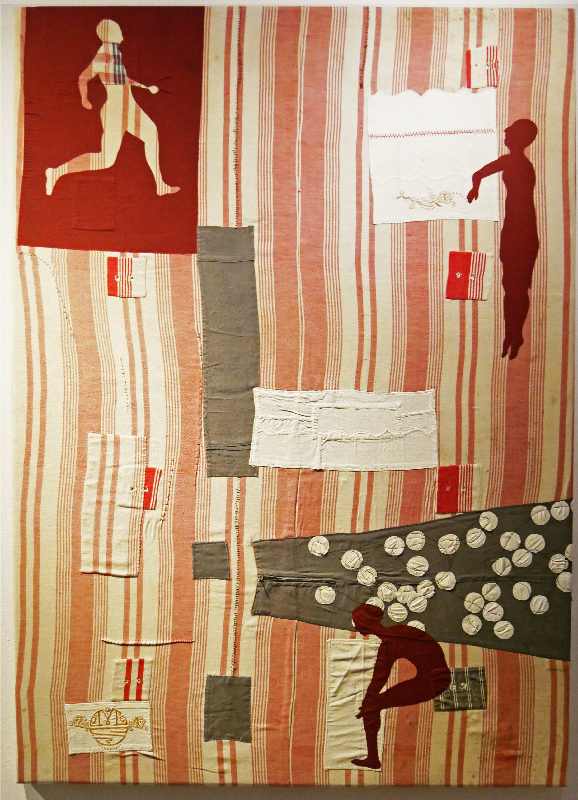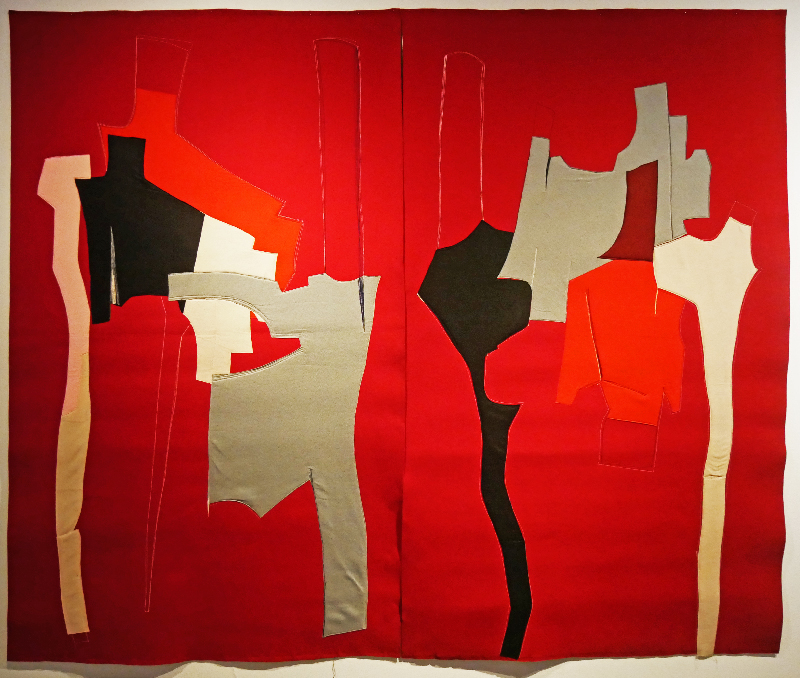 Ausstellung "Grand Format"
———————————————————————————————————————————————-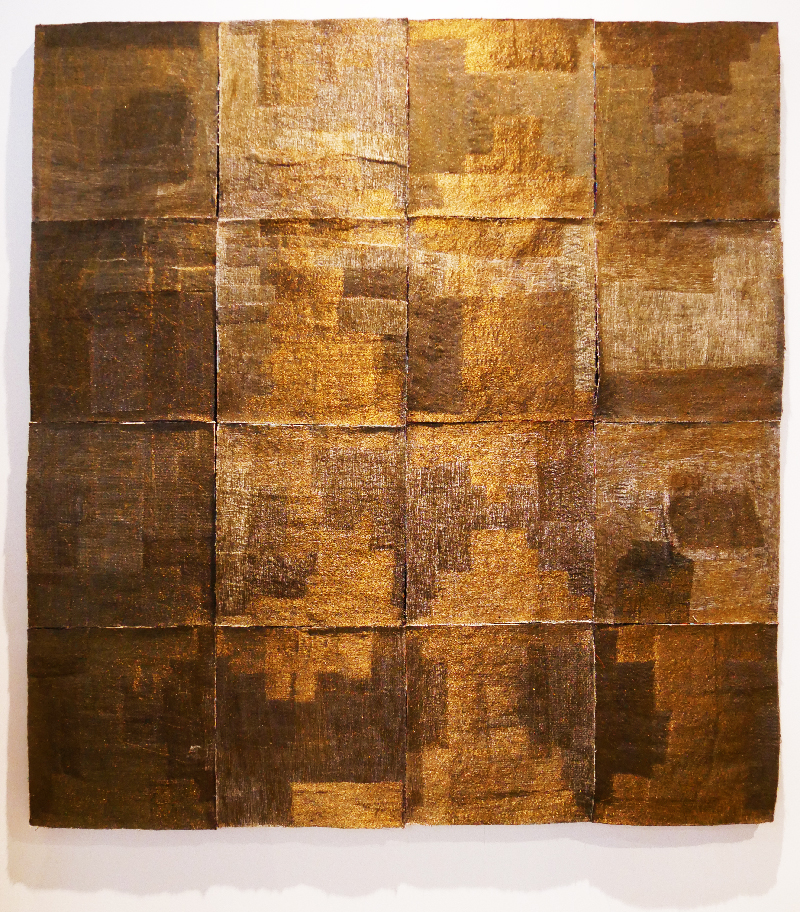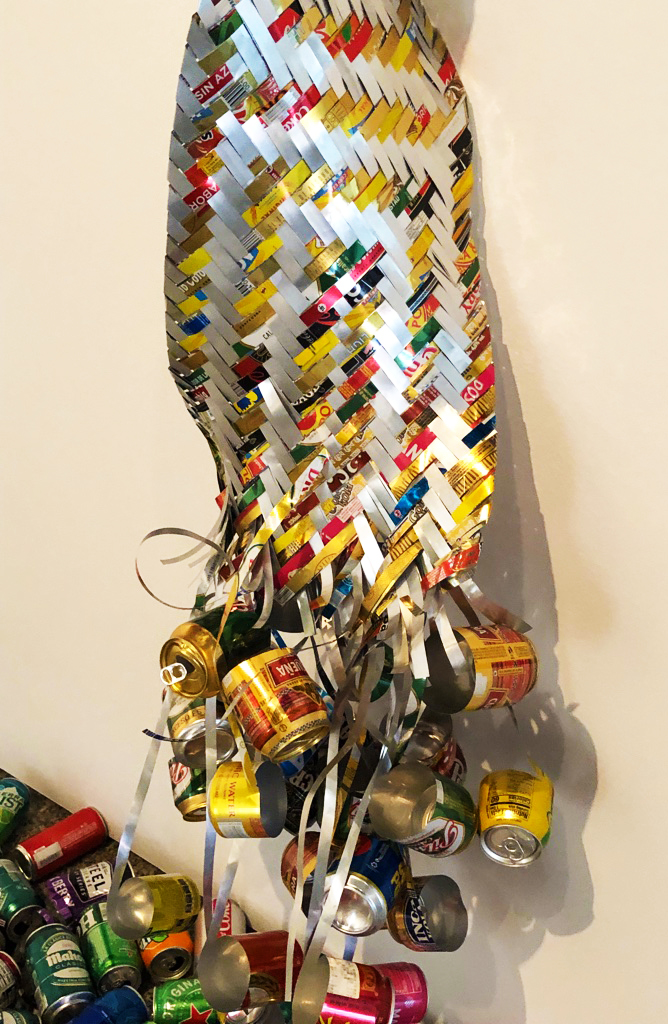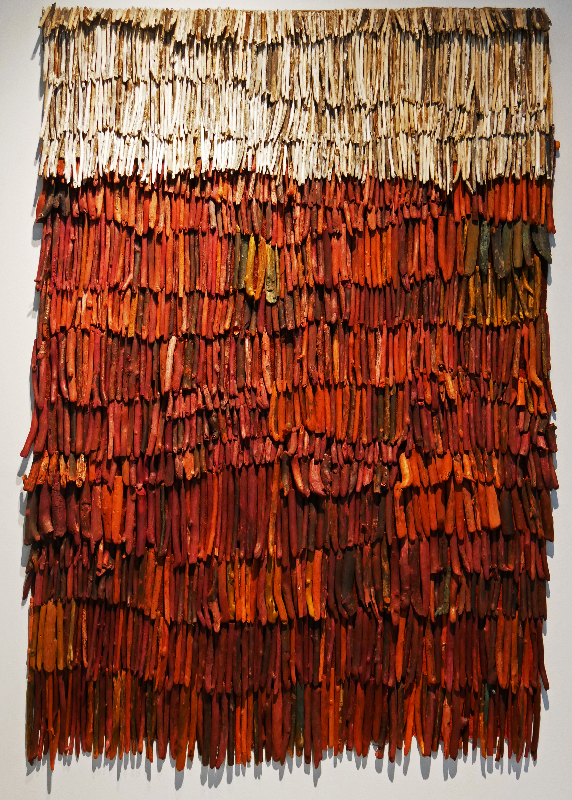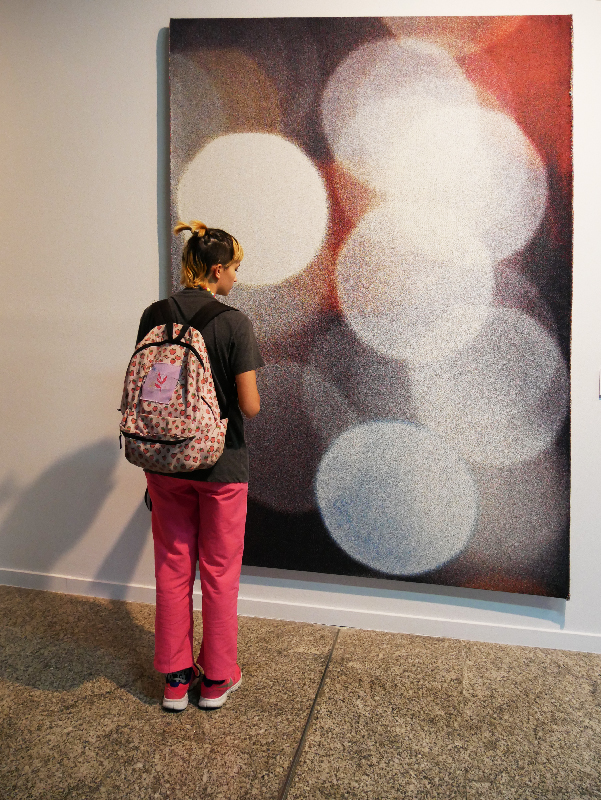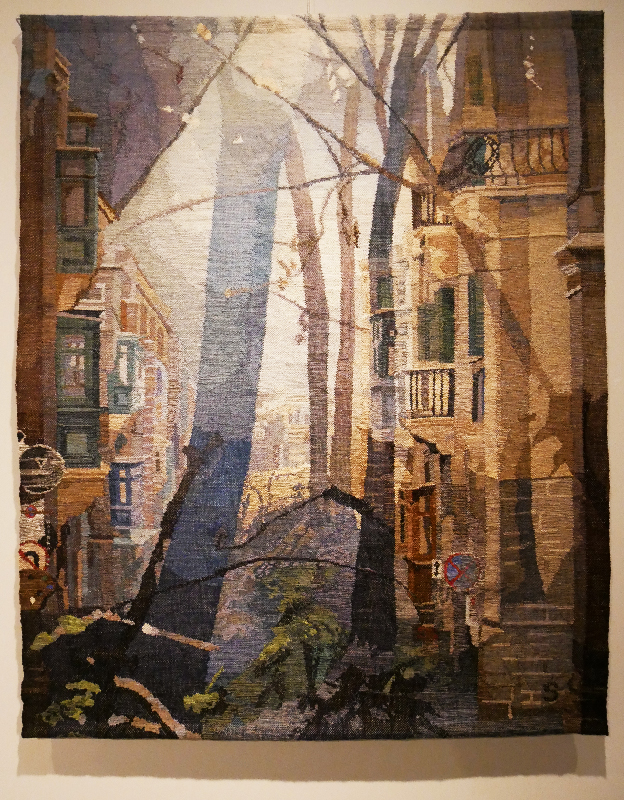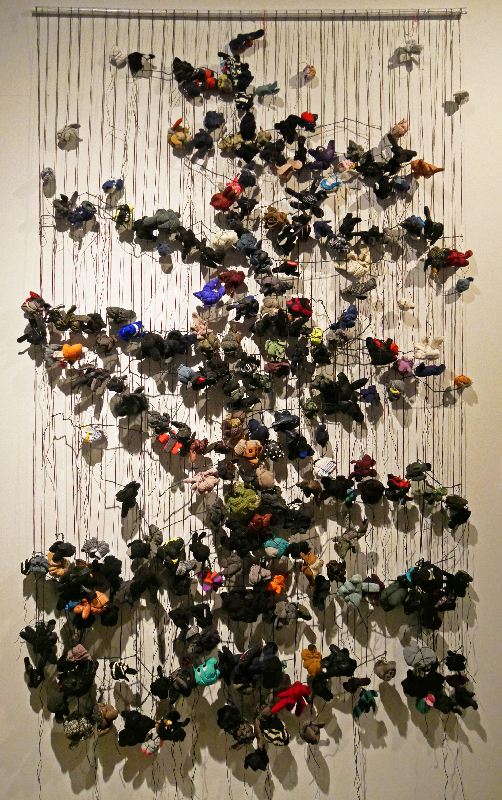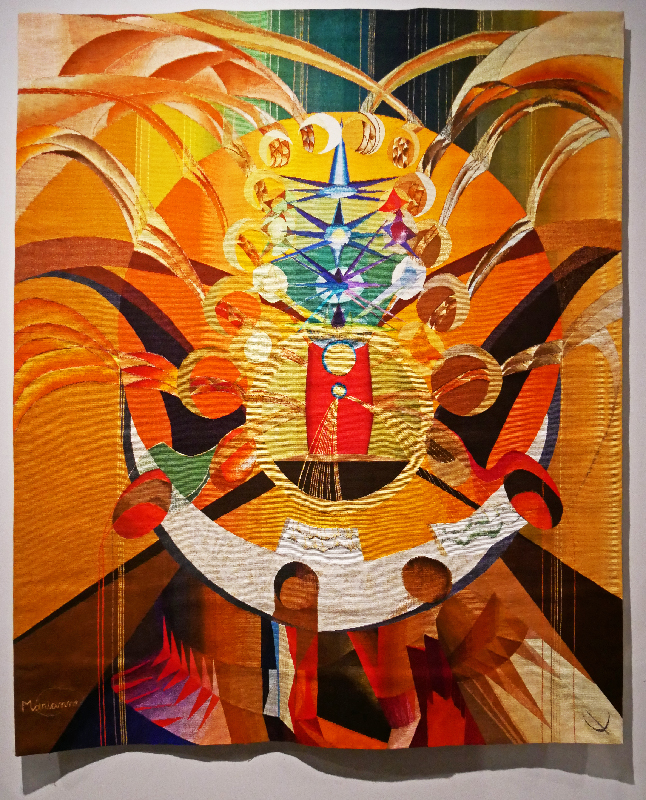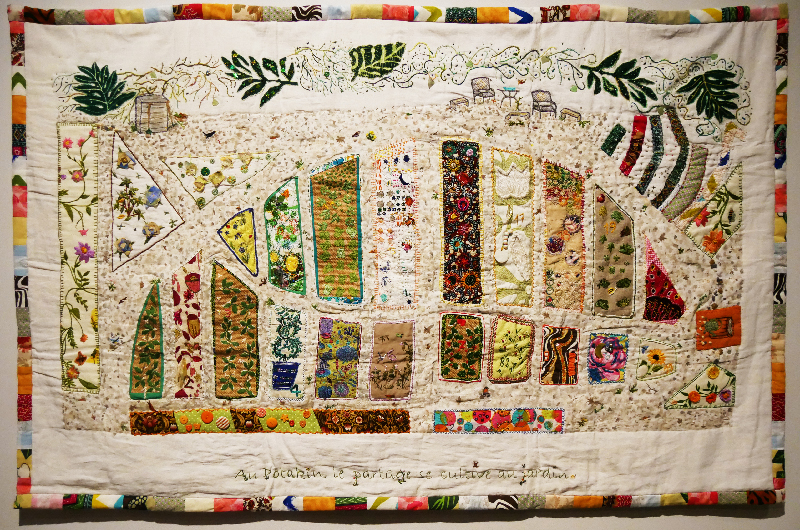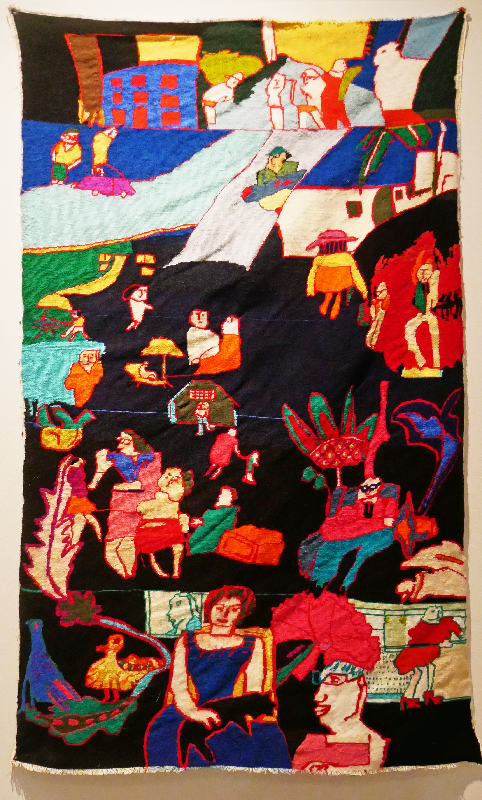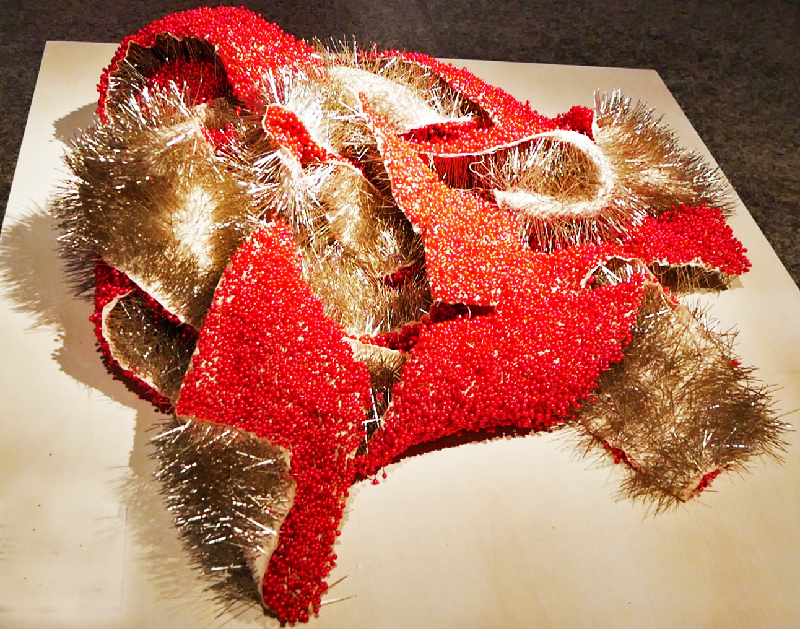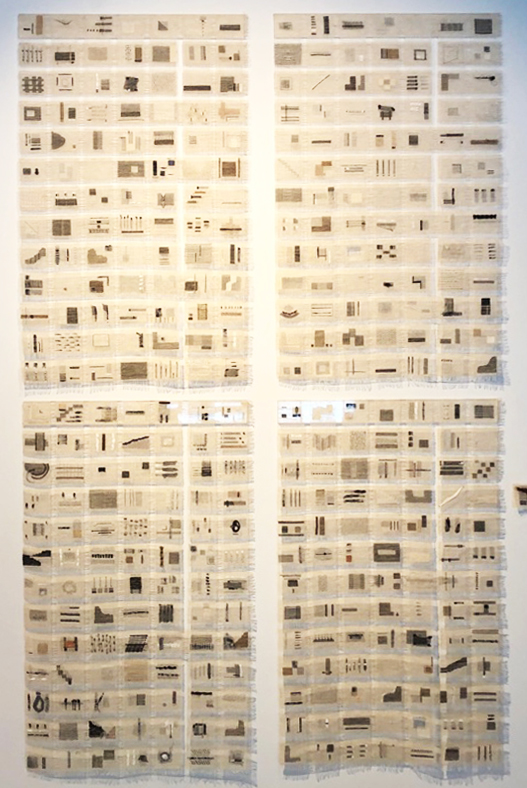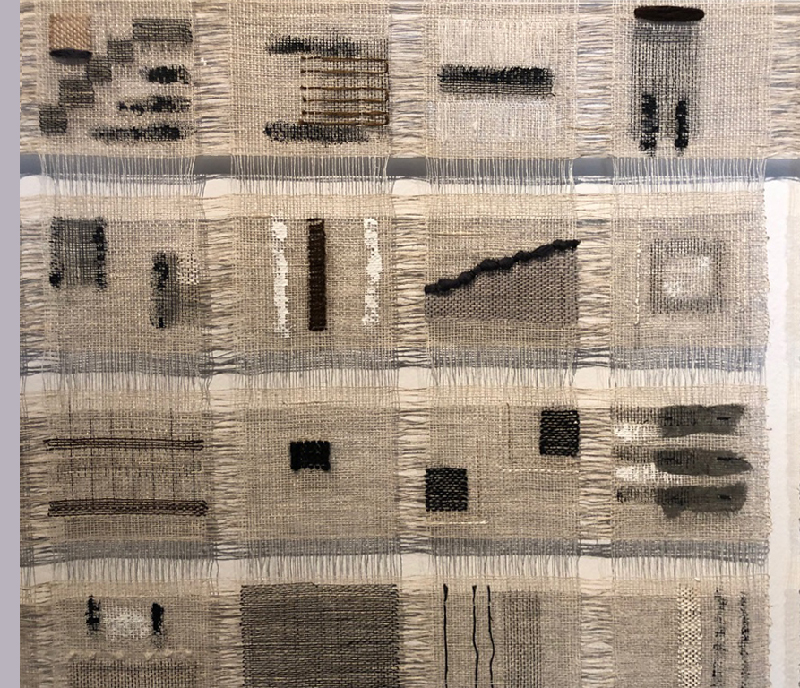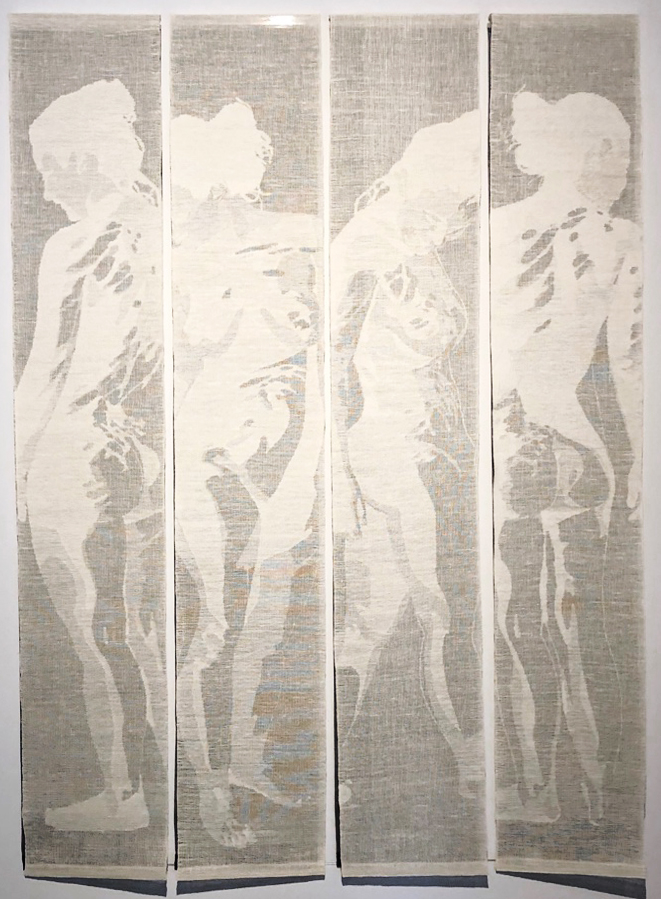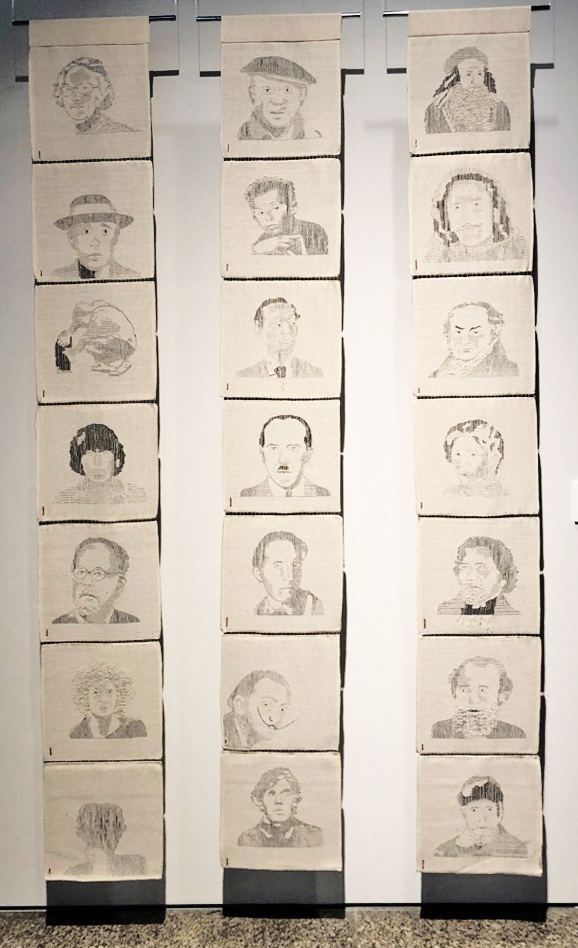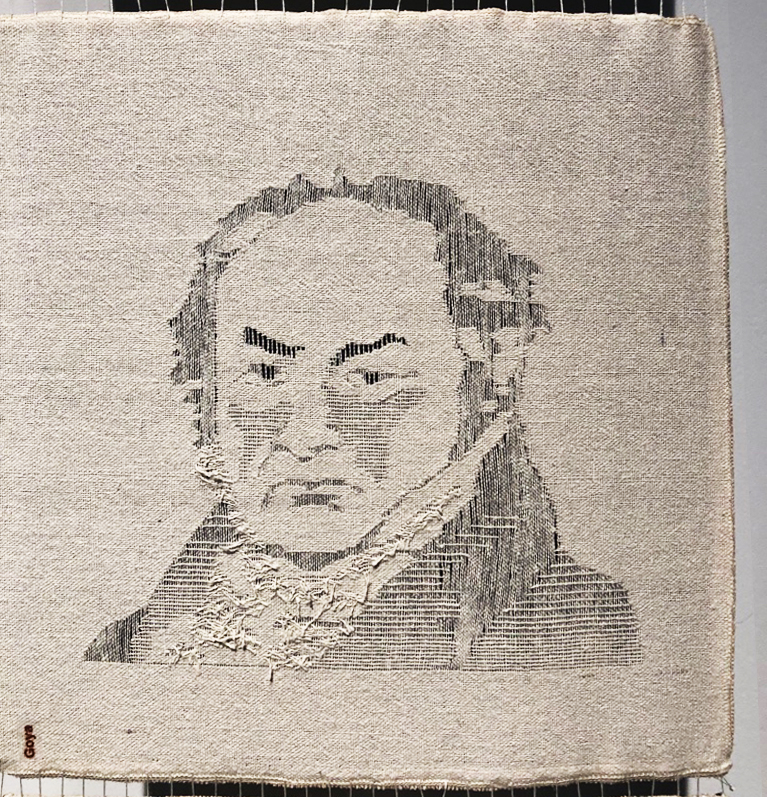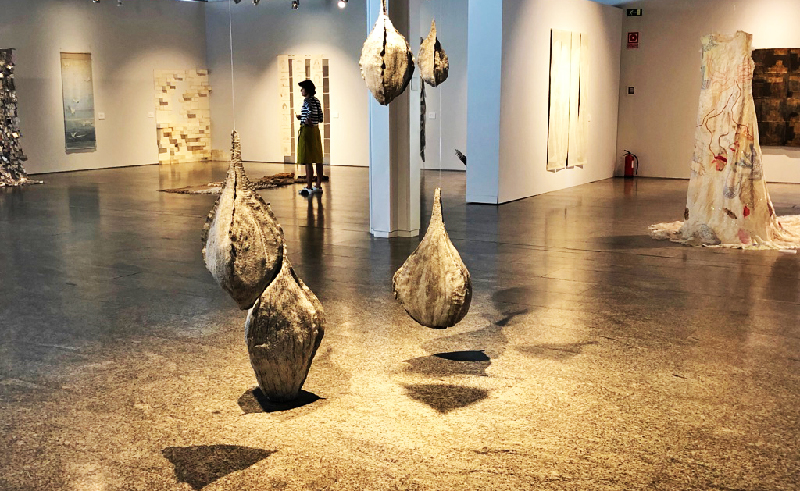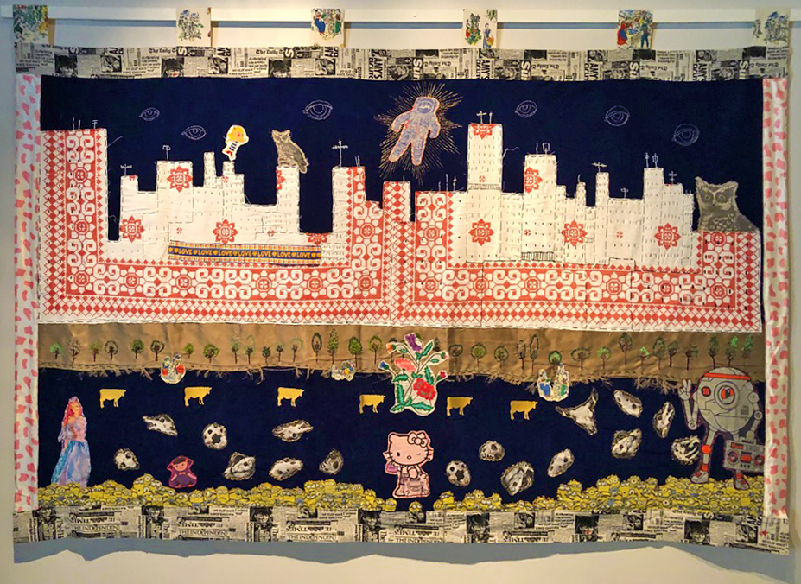 Ausstellung "Grand Format Exterior"
———————————————————————————————————————————————-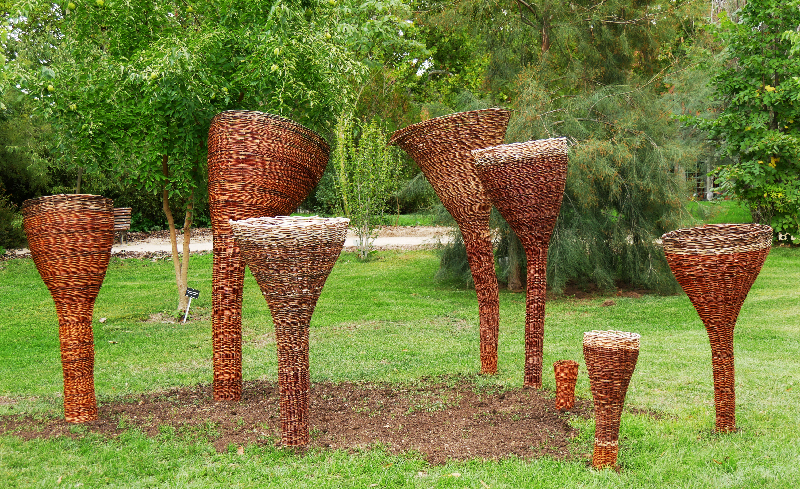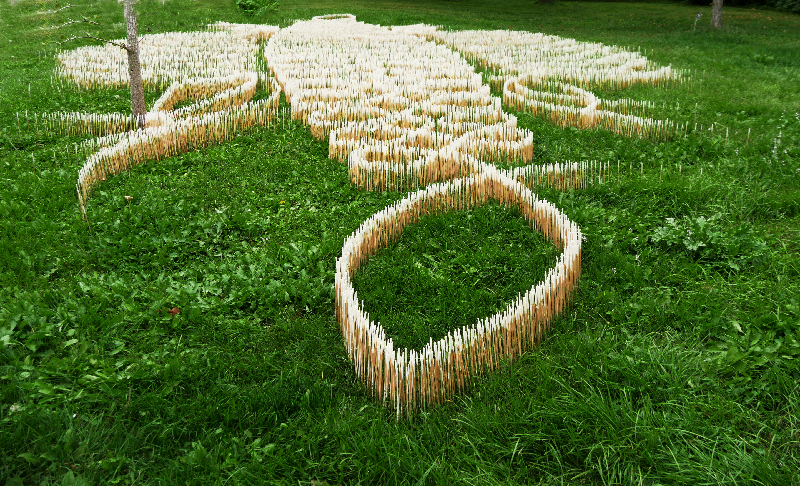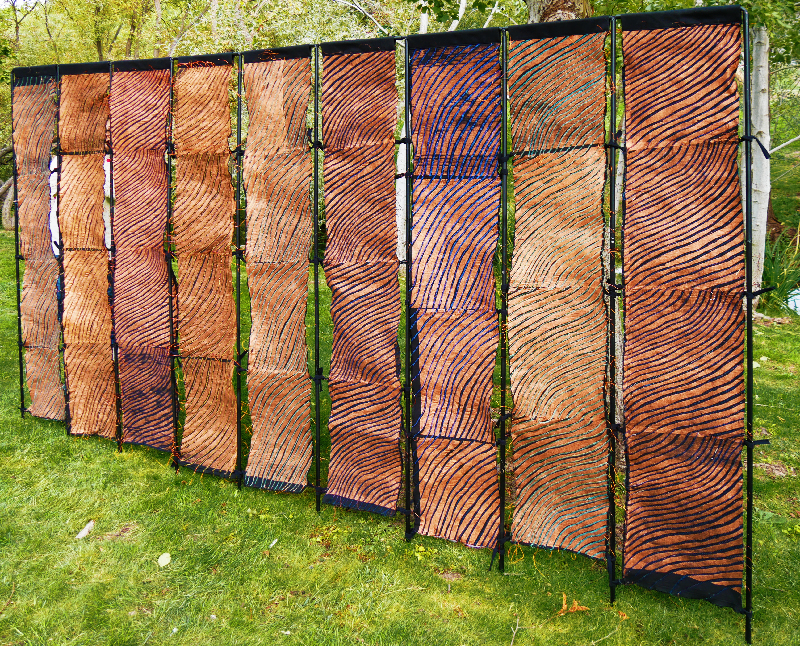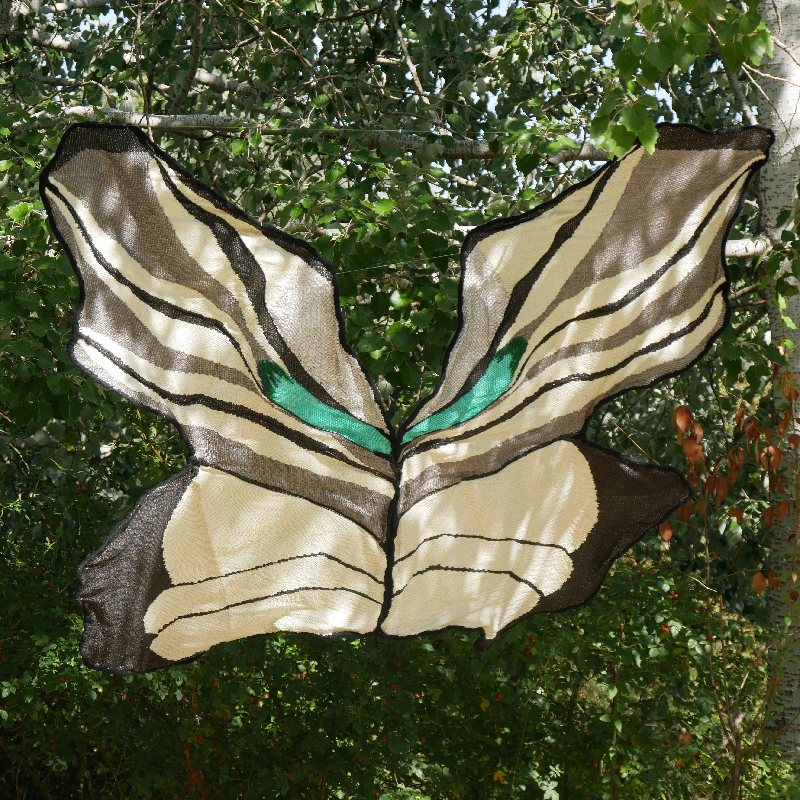 Ausstellung im Kleinen Format
———————————————————————————————————————————————–