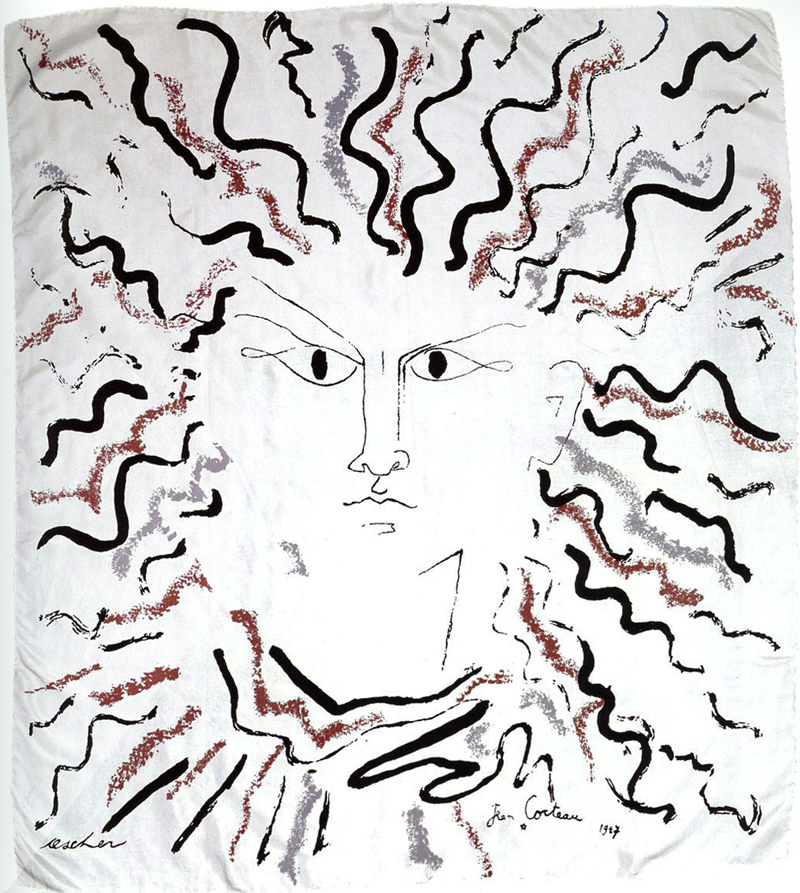 Geoffrey Rayner, Richard Chamberlain & Annamarie Stapleton; Antique Collectors' Club Ltd., Woodbridge, Suffolk/UK. 2013, ISBN 978-1-85149-629-7; 303 Seiten, viele Farb.- (über 200) u. S/w-Abb., engl. Text.
Dies ist eine sehr konservative Publikation bezüglich ihres Verständnisses von textilem Design und sie ist wie die Ausstellung an ein angelsächsisches Publikum adressiert. Geoffrey Rayner und Richard Chamberlain betrieben fünfzehn Jahre lang die Target-Galerie in Londons Westend und hatten schon 1997 die Bücher 'Austerity to Affluence: British Art and Design 1945 – 1962' sowie 2003 'Artist's Textiles in Britain 1945 – 1970' veröffentlicht. Annamarie Stapleton betreute für die Londoner Fine Art Society eine Reihe Ausstellungen zum Design im 19. und 20. Jh. Die Autoren bewegen sich im Kunst- und Designverständnis des sog. Mainstream und interessieren sich für Textilfirmen, die zwischen 1910 und den 1970er Jahren 'Künstlerentwürfe' als Stoffdrucke oder Gewebemuster aufgelegt hatten, wie zunächst ihre Leitfigur Raoul Dufy bei der französischen Firma Bianchini-Férier, die für Modedesign-Häuser wie Chanel, Lanvin oder Schiaparelli arbeitete. In Amsterdam verkaufte die Firma Metz & Co. solche Stoffe u. a. von Sonia Delaunay-Terk entworfene Dessins.
Vor den 1940er Jahren hatten sich die Old Bleach Linen Company, die Firma Edinburgh Weavers und Siebdruckereien wie Allan Walton Textiles in dieser Hinsicht einen Namen gemacht. Dann kamen z. B. Ascher Ltd. in Großbritannien und Wesley Simpson Custom Fabrics Inc. in den USA hinzu, die mit Entwürfen von Matisse, Henry Moore, Jean Cocteau, André Derain, Calder und Dali Furore machten.
Die 1960er Jahre, von den Autoren als anglo-amerikanisch Pop-Kultur-Zeit tituliert, ist mit Entwürfen von Andy Warhol, Zandra Rhodes, Picasso etc. unterlegt und mit Textilfirmen wie Hull Traders, David Whitehead Ltd. und Liberty of London. Auch die 84-jährige Sonja Delaunay taucht nochmals auf…
Es ist die Zeit der Lausanne Biennalen, die hier überhaupt keine Rolle spielen. Man kann also mit 'Artists' Textiles' an der Textilkunst konsequent vorbeigehen!
Das Buch hat dennoch für speziell Interessierte seinen Wert. Es enthält im Anhang Kurzbeschreibungen der erwähnten (zumeist britischen und amerikanischen) Firmen und Kurzbiographien der 'Künstler', außerdem bibliographische Angaben, auch zu Zeitschriften, Katalogen und Archiven sowie einen Index.