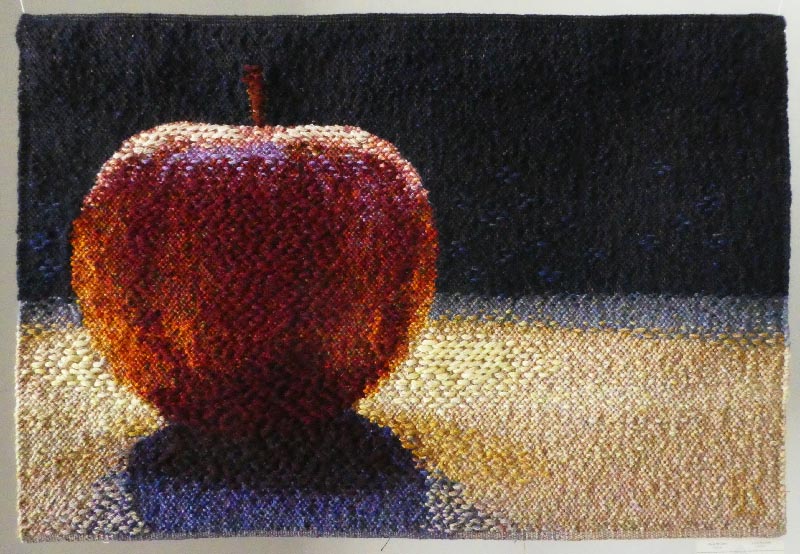 This ETN Conference will be organised by the two new European Textile Networkorganisers, Christina Leitner and Andreas Selzer of Textile Kultur Haslach. Theconference will be held at the Textile Centre Haslach, a multifunctional place in the north of Austria, where museum, education and production meet under the roof of an old textile mill.
Every July the traditional linen weavers´ village Haslach is host to an international textile symposium, called Textile Kultur Haslach with many workshops (also in English language), exhibitions and a weavers market. The 2019 ETN Conferencewill be embedded in this eventandwill take placefrom 27 to 31 of July 2019 in Haslach, Austria. According to the motto "Garden of Eden", it brings together a unique mix of textile experts from around the world.
On 27 July it all starts with the Weavers Market (continued on 28 July) and an Opening Ceremony. On 28 of July several guided tours are taking place and on 29 July there are Lectures and Network Sessions. On 30 July there is a tour planned to the Garden of Eden show at Neuhaus Castle, followed by a Danube boat trip to Linz for a fashion show at the University of Art & Design in Linz. A local train will than bring the group to the exhibition "Where Flowers Blow" by Tanja Boukal in Neufelden.
On 31 July the lectures and network sessions are continued. A lot of European artists and textile experts will be lecturing a.o. Lala de Dios, ETN president from Spain, writer Mary Schoeser, curator Lesley Millar and weaver Ismini Samanidou from the UK, artist Christiane Löhr from Germany (she also offers  a workshop), artist Natalie Tsvetkova from Russia (St Petersburg), curator Marta Kowalewska from Poland, Barbara Girardi from Le Arti Tessile in Italy; textile expert Sophie Guerin Gasc from France; Elisabeth Brenner from Nordic Textile Art in Sweden; artists Annemieke Köster from the Netherlands and designer Daniel Henry from Belgium.
Among the persons from other continents invited to lecture  and/or held workshops are the South American artists Leo Chiachio & Daniel Giannone from Argentina; textile designer Reiko Sudo, gallerist Keiko Kawashima, textile experts Kei Kawasaki, Yuka Kawei and Hiroko Watanabe from Japan; Huang Yan from Hangzhou Art School in China; the artists Lia Cook and Susan Avila and University lecturer Amanda Thatch from the USA, Suzanne Ramses Wissa Wassef  from the weaving centre Ramses Wissa Wassef in Egypt; Christine Keller from New Zealand and finally Paola Sinisterra from the Centre for Heritage in Hongkong. The opportunity to listen to lectures by these artists- some of them are only seldom in Europe- should not be missed.
Finally there is the ETN General Assemblyand the usual ETN Conference Dinner on 31 July. From 1 to 3 August  post conference toursare organised (Linen/Blueprint and textile-related visits in Vienna). Website: https://www.gardenofeden2019.org/en/
The ETN conference and the "Garden of Eden" exhibition are an ambitious undertaking with which the two new ETN organisers, Christina Leitner and Andreas Selzer, from the Haslach Textile Centre intoduce themselves. My hope as the initiator of ETN, is that Haslach will establish itself as a future meeting place for textile professionals from all over Europe, offering new opportunities for the European Textile Network.
Beatrijs Sterk