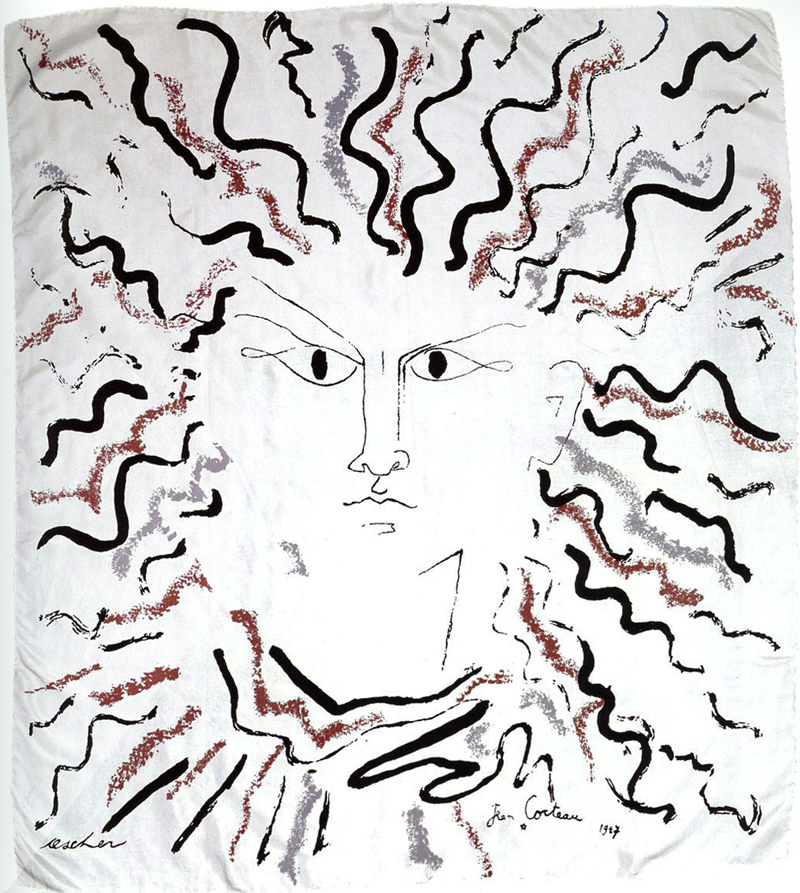 Geoffrey Rayner, Richard Chamberlain & Annamarie Stapleton; Antique Collectors 'Club Ltd., Woodbridge, Suffolk/UK, 2013, ISBN 978-1-85149-629-7; 303 pages, many colour- and black & white illustrations, English text.
In its understanding of textile design this is a very conservative publication, and – like the exhibition – addressed to an Anglosachsian readership. Geoffrey Rayner and Richard Chamberlain were the managers of the Target Gallery in Londons Westend over a period of 15 years. Already in 1997 they published the books "Austerity to Affluence: British Art and Design 1945 – 1962" and in 2003 "Artist's Textiles in Britain 1945 – 1970".
For the Fine Art Society Annamarie Stapleton has organized a series of exhibitions on design in the 19th and 20th century. The authors with their understanding of art and design find themselves in line with the so-called mainstream; their interest is focused on textile manufacturers producing "artists designs" for printed or woven fabrics between 1910 and the 1970s. Their leading figure is Raoul Dufy and the French company Bianchini-Férier, working for fashion houses like Chanel, Lanvin or Schiaparelli. In Amsterdam the company Metz & Co. was selling such fabrics, a.o. with designs by Sonia Delaunay-Terk.
Before the 1940s the Old Bleach Linen Company, the 'Edinburg Weavers' and screenprinters like Allan Walton Textiles had made a name for themselves in this field, followed by e.g. Ascher Ltd. in Great Britain and Wesley Simpson Custom Fabrics Inc. in the USA who gained fame with designs by Matisse, Henry Moore, Jean Cocteau, André Derain, Calder and Dali.
The 1960s, called Anglo-American Pop Culture time by the authors is present with designs by Warhol, Zandra Rhodes, Picasso etc. and with compariers like Hull Traders, David Whitehead Ltd. and Liberty of London. Even the 84 years old Sonia Delaunay is present once again…
This is the time of the Lausanne Biennials, who do not play a role here at all. It seems possible to completely avoid textile art in writing about 'Artists' Textiles'!
Still this book has its merits for special interested readers. The appendix offers short descriptions of the above mentioned (mainly British and American) companies together with short biographies of the 'artists', bibliographical information also to magazines, catalogues and archives – completed by an index.