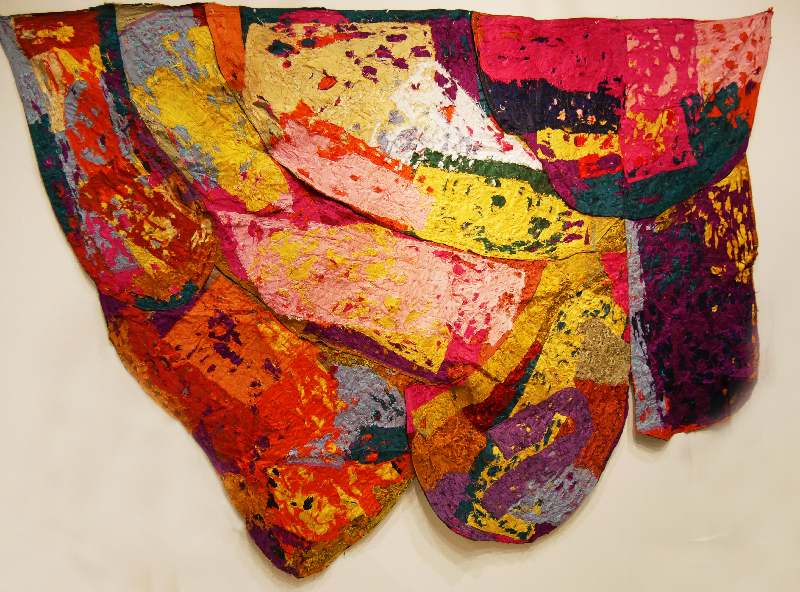 This Biennial took place in Madrid from 17 September to 17 November 2019. Venues were the Costume Museum, the Museum of the Americas, the Complutense Art Center, the Faculty of Fine Arts and the Royal Botanical Garden. Earlier WTA Biennials all took place in Latin America, the most recent one in Montevideo in 2017 (see my review). The initiator of the event, Columbian artist Pilar Tobon wrote in the catalogue: "I would like to say that none of this would have been possible without the trust generated in our proposals, as well as the support and collaboration of many artists who have believed in this initiative. It is not only about textile creations that, being contemporary, are varied with diverse techniques and materials, but rather it is about a special weaving that intertwines artists and friends who have naturally become integrated and whose convergence is one of the most important experiences of the Biennial". The theme chosen for the event was "The Sustainable City", which was translated into various works of art with a take on nature and/or the future.
The Essence of Fiber Art
As usual there was an exhibition featuring invited artists which included an international and a Spanish section called " The Essence of Fiber Art". The curator of this exhibition was Maria Ortega whom I admire for her enthusiasm and tireless activities, and who has elevated the Biennial to yet another level.
Among the works in this exhibition I particularly liked the poetical "a Gang" by Raija Jokinen from Finland and the golden lace "Field of Desire" by Ieva Krumina from Latvia. Further pieces of note were "Dance", a remarkable and very fine embroidery by Zhang Minjie from China; "Flower Power", felted feet by Laima Oržekáuskienė from Lithuania; "Love Letters", a paper piece by Magdalena Sobon from Poland, and "Time", a colourful collage by Vaishali Oak from India.
Among the work by Spanish participants, I was thrilled with "Ideas Mágicas" by Maria Muñoz, the recipient of this year's Aurelia Muñoz Award. I also liked "Lecho de vida" by Maria Jesus Manzanares Serrano and "Fieltro Rojo" by Sonia Navarro. Of course there were many other outstanding works, but these pieces stayed in my mind.
As regards the "Grand Format" exhibition, I remember the following pieces as excellent works: the winner of the first prize, "'Untitled" by Malou Zryd from Switzerland; "Exceso" by Consuelo Walker; "El hilo de la historia" by Juliana Uribe Villa from Colombia, winner of the first prize in Montevideo; "Luminosities" by Cindy Barbone/USA; "Ladies in Lab Coats" by Marie Bergstedt/USA; "World of Contrasts" by Soile Hovila from Finland; "City Walls" by Baiba Osite from Latvia and "Perfect Day" by Anastasiia Podervianska from Ukraine, winner of the third Prize.
The exhibition "Grand Format Exterior" featured a number of good pieces. "Matriz de aqua" by Lucia Loren from Spain won first prize, and "Infinite shortcuts" by Greta Kardisiuté/Lithuania, which I liked even better, was awarded second prize. Monique Lehman/USA received a Honourable Mention for "Life Plants". Another work I liked was "Soñar" by Yosi Anaya/Mexico in which she proposes that sustainable cities should allow space for dreams.
I found the Small Format exhibition less compelling than its predecessor in Montevideo, but I did agree with two of the prizes – first prize for "Floating Oasis" by Makiko Wakisaka/Japan and third prize for "Occupy" by Gabriele Wehrmeyer/Germany. I also liked the work that received an Honourable Mention, "Tejiendo la pared y el piso" by Elke Hulse from Brazil.
My general impression is that the WTA Biennial is getting better every time it is held at a new venue. From its beginnings as the "Women in Textile Art" organisation focusing on Latin America, it has increasingly evolved into the World Textile Art organisation it now is, with submissions, curators and judges of a high standard. Moreover, its aim of introducing Latin American textile artists to the (largely white and Western) mainstream has definitely been successful: a number of new stars can be seen in our textile firmament!
Beatrijs Sterk
The Essence of Fiber Art
———————————————————————————————————————————————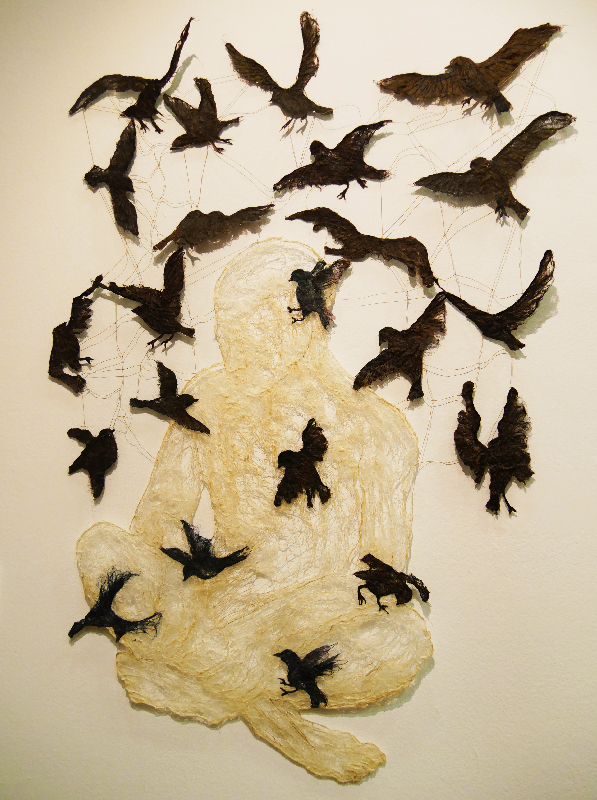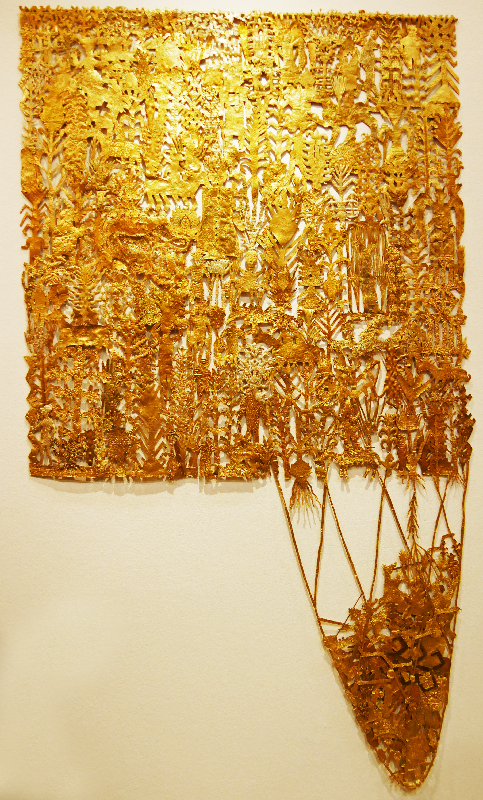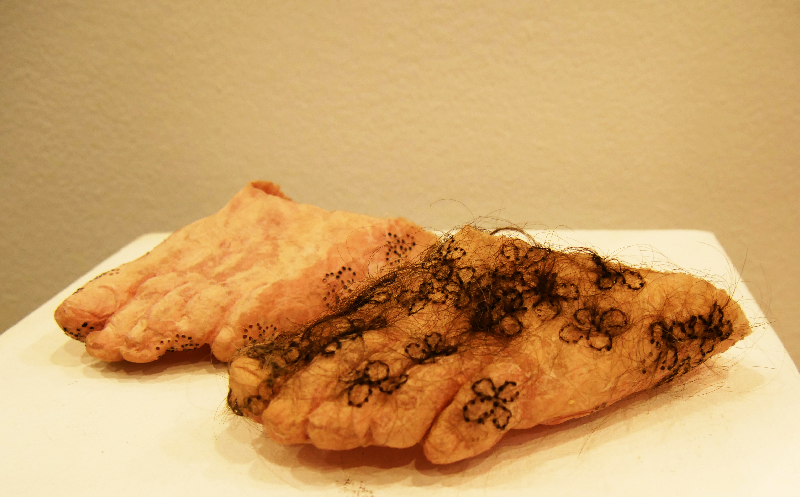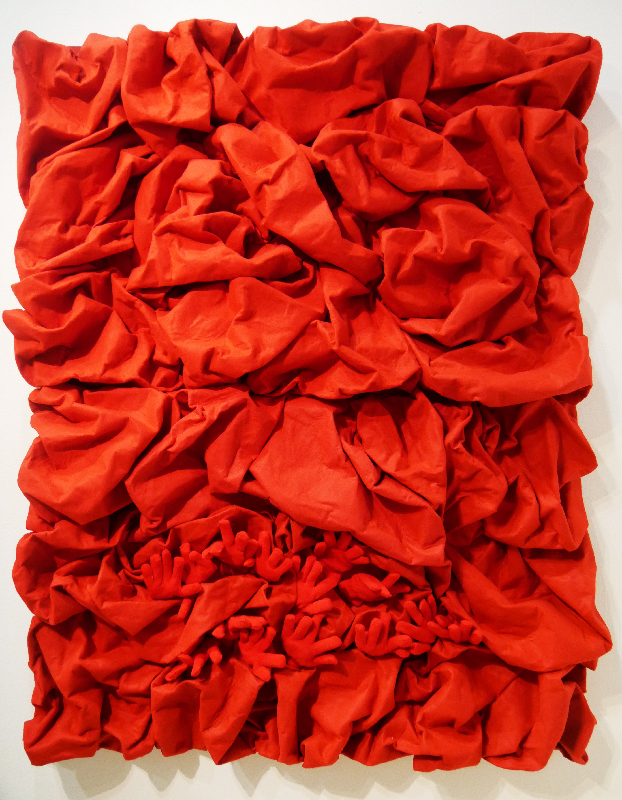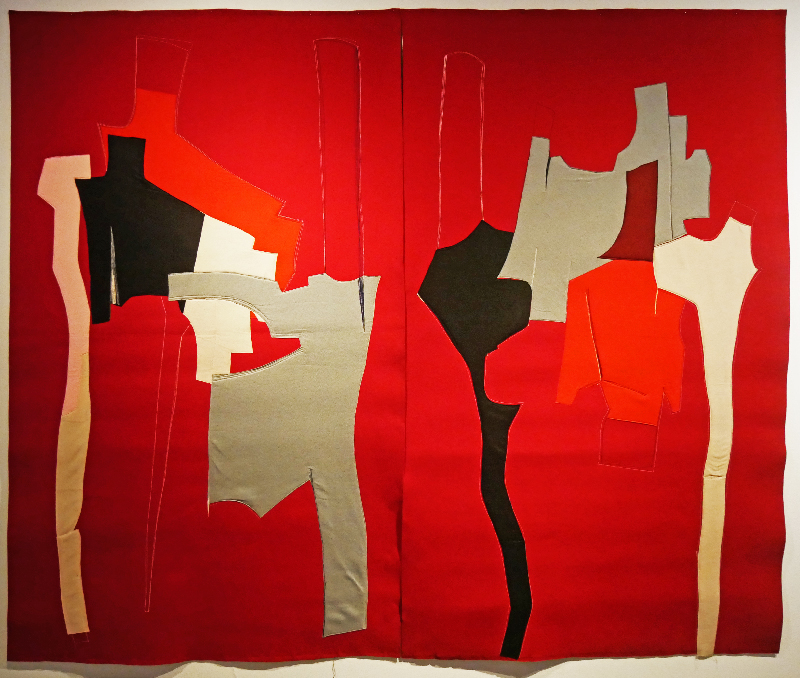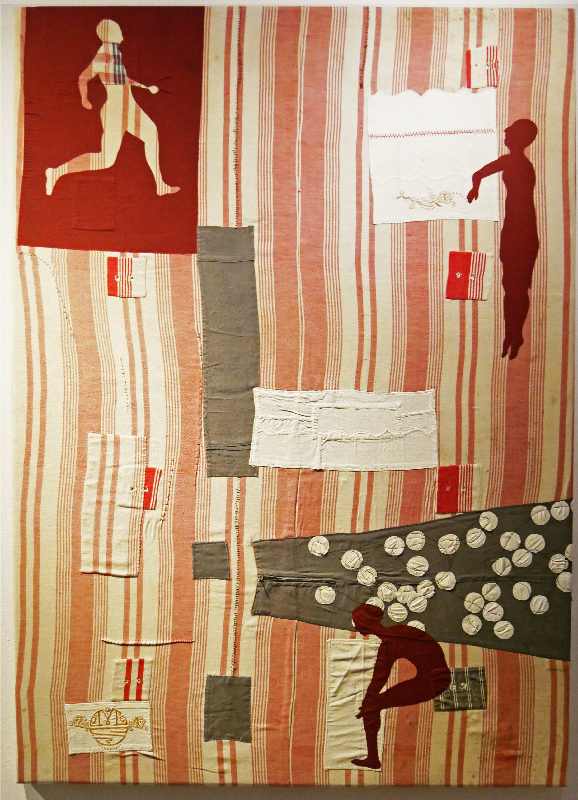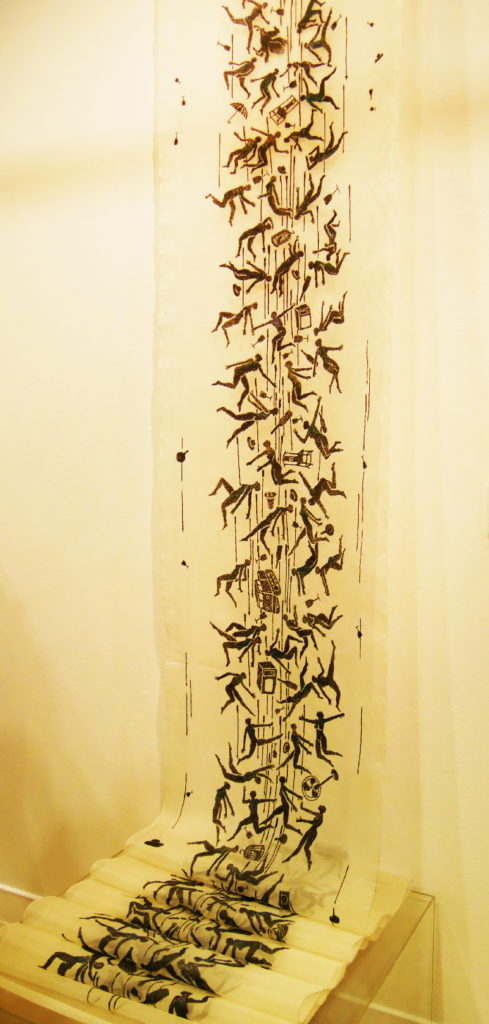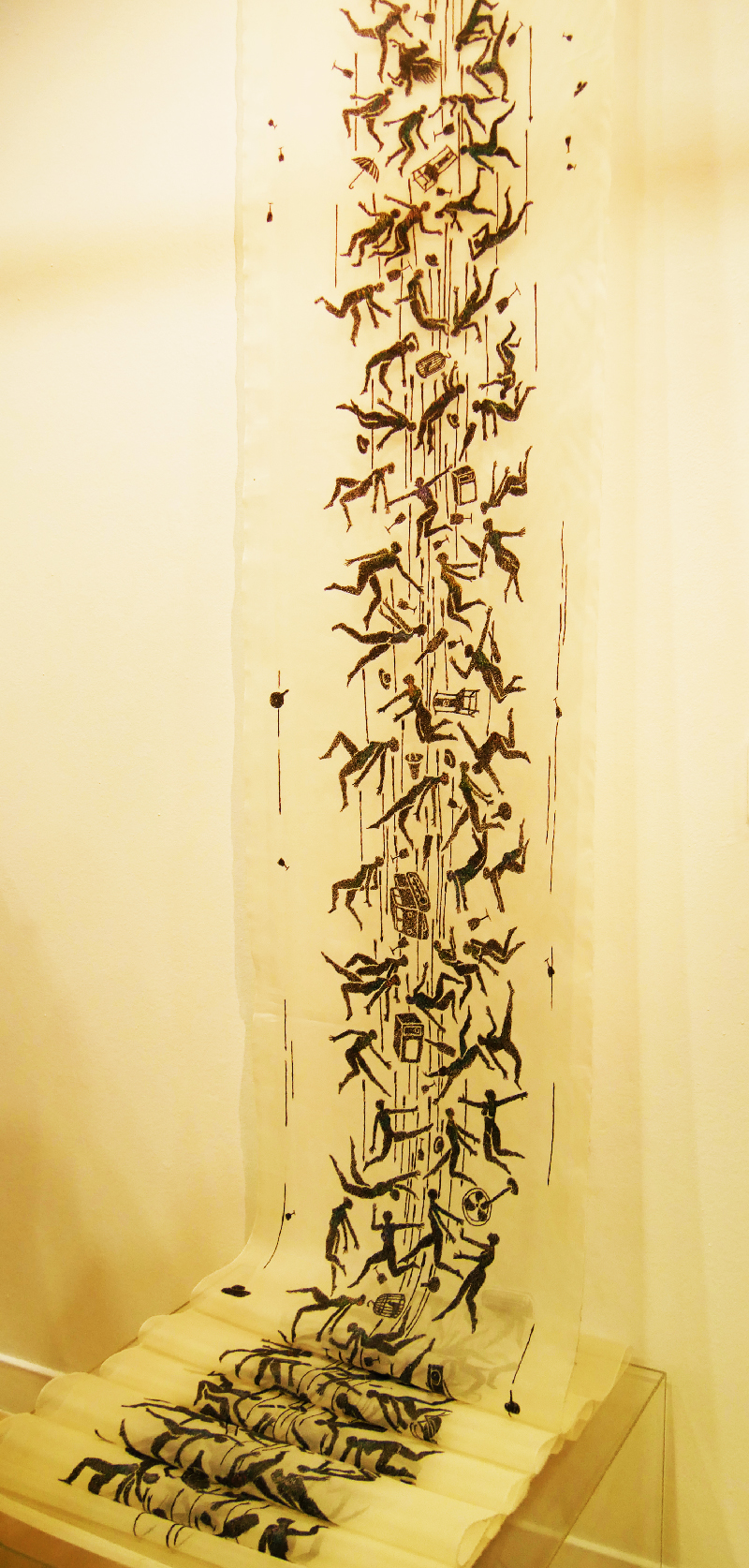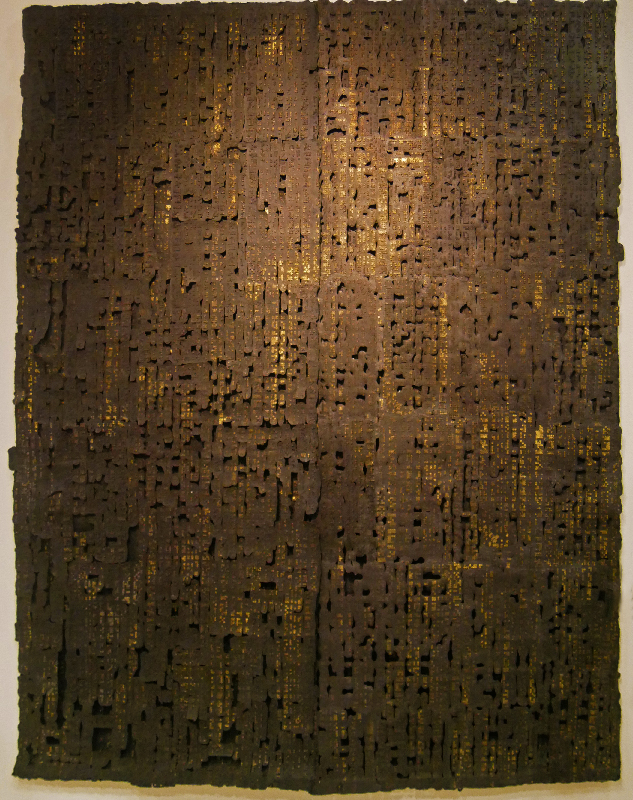 The "Grand Format" exhibition:
————————————————————————————————————————————————
---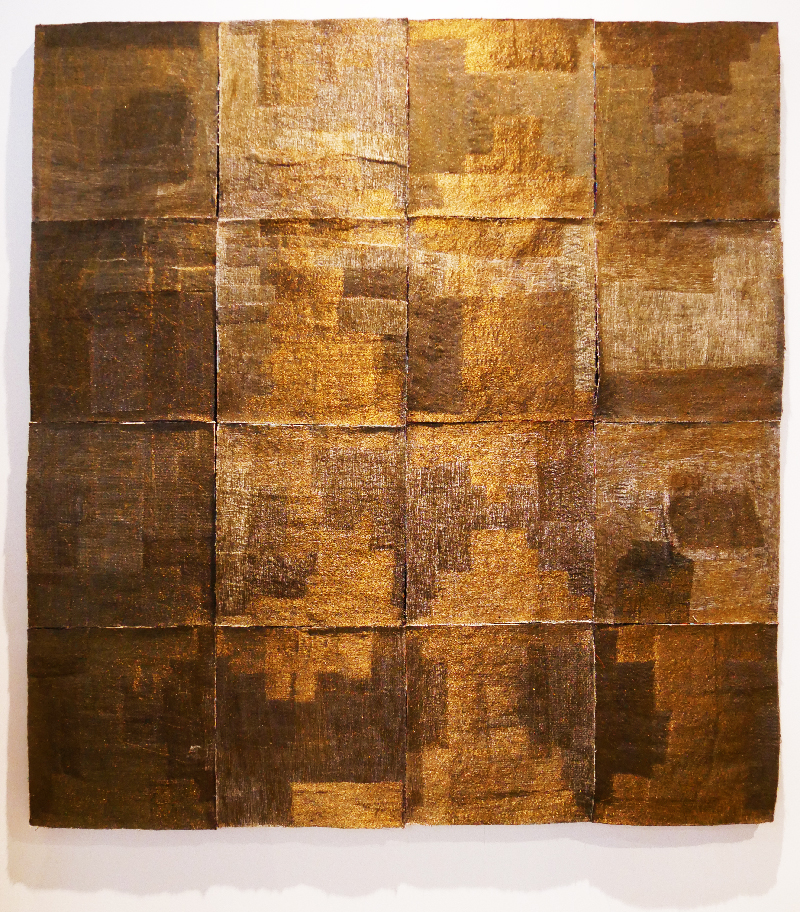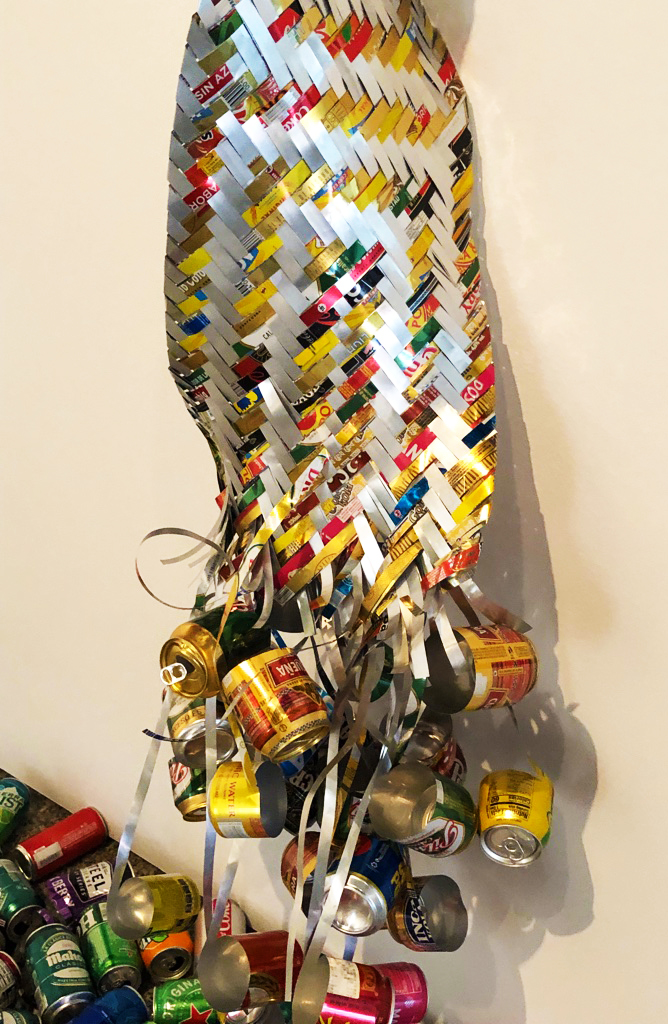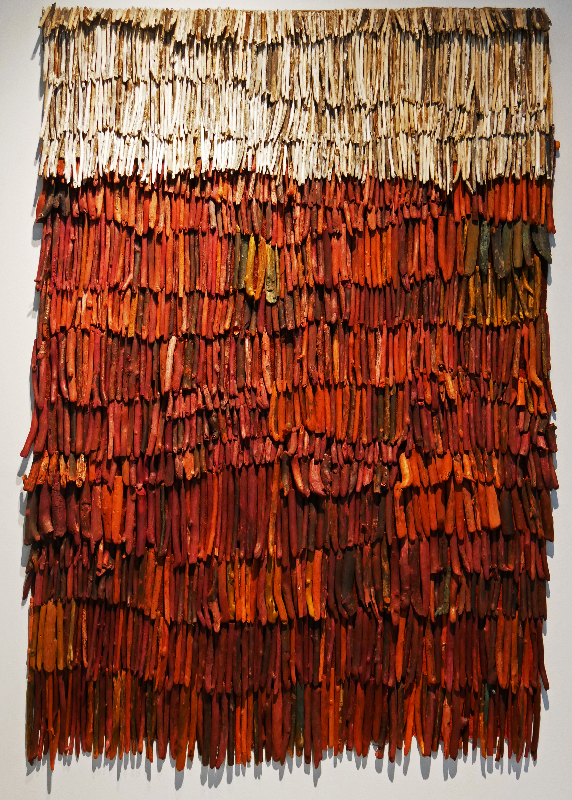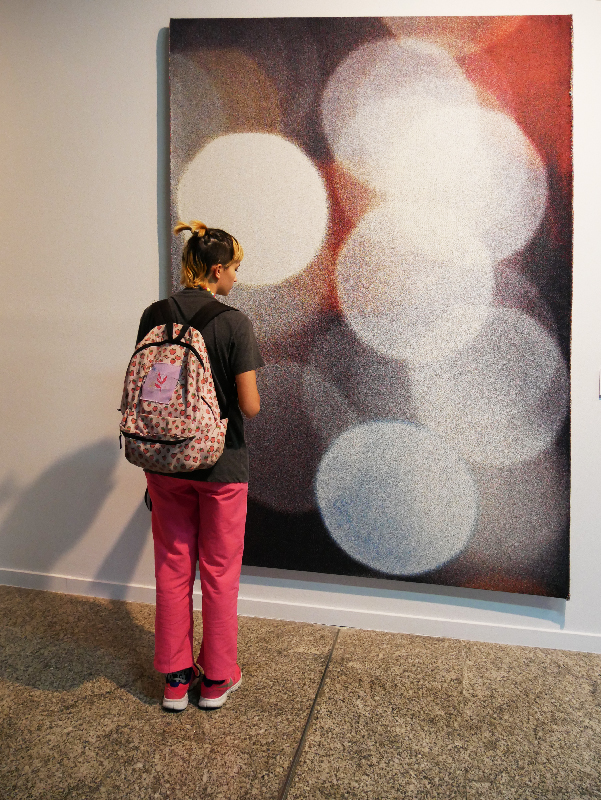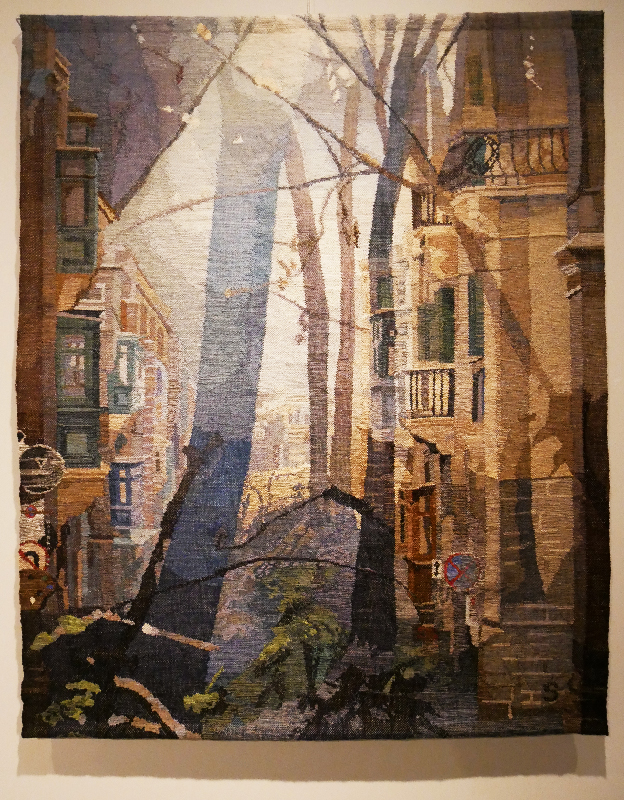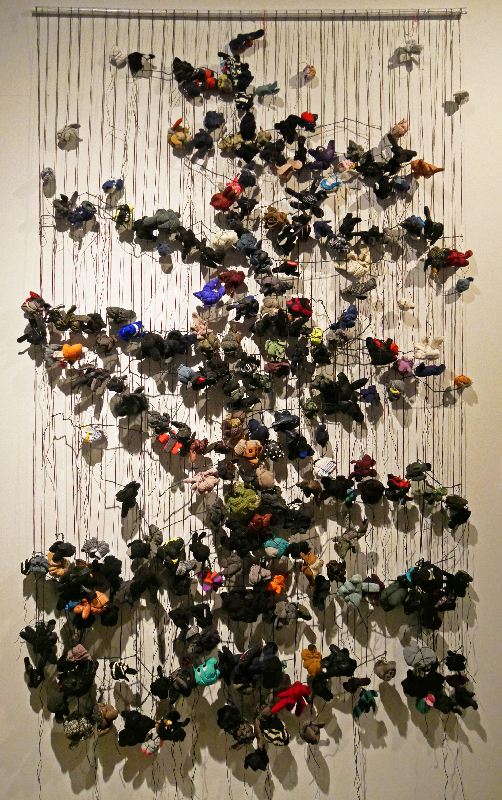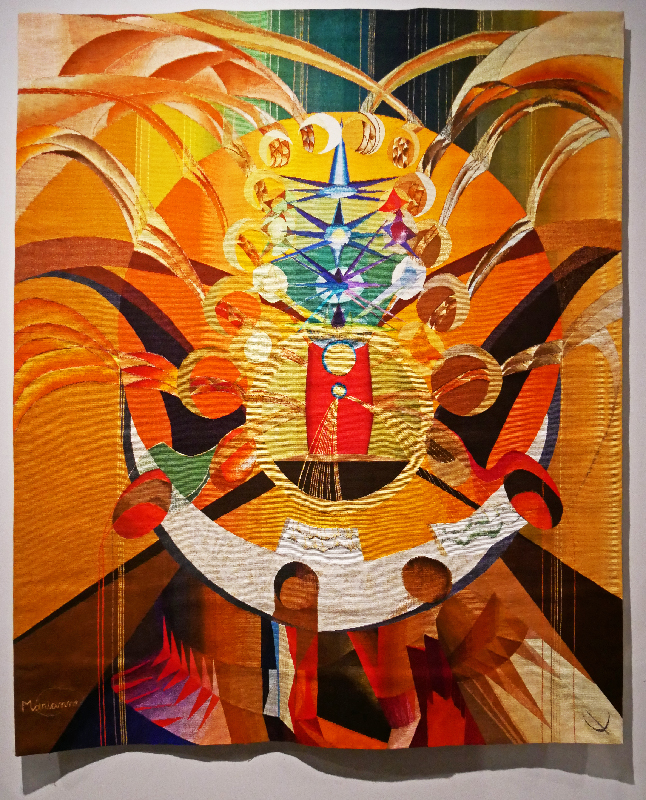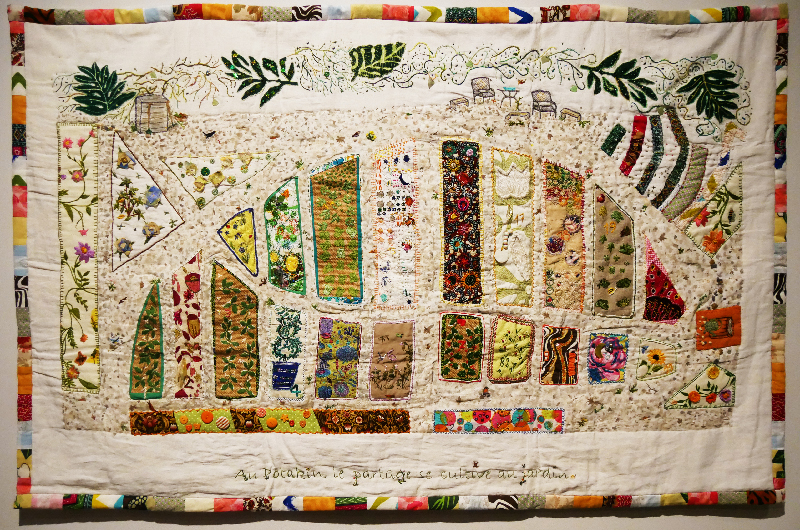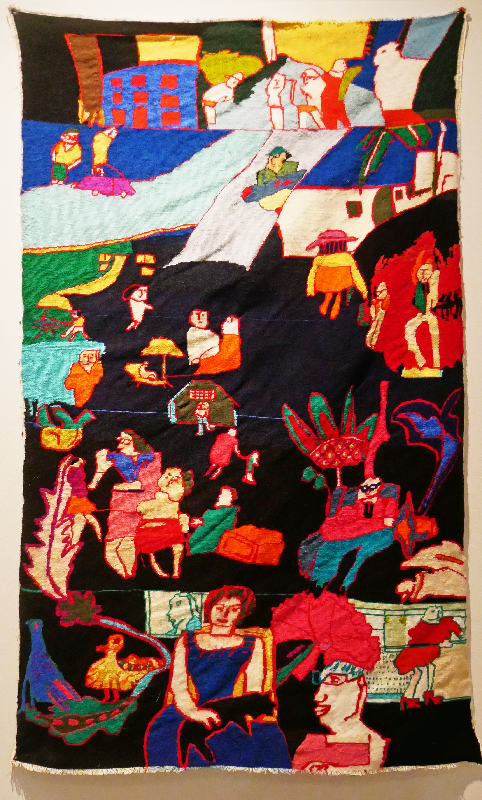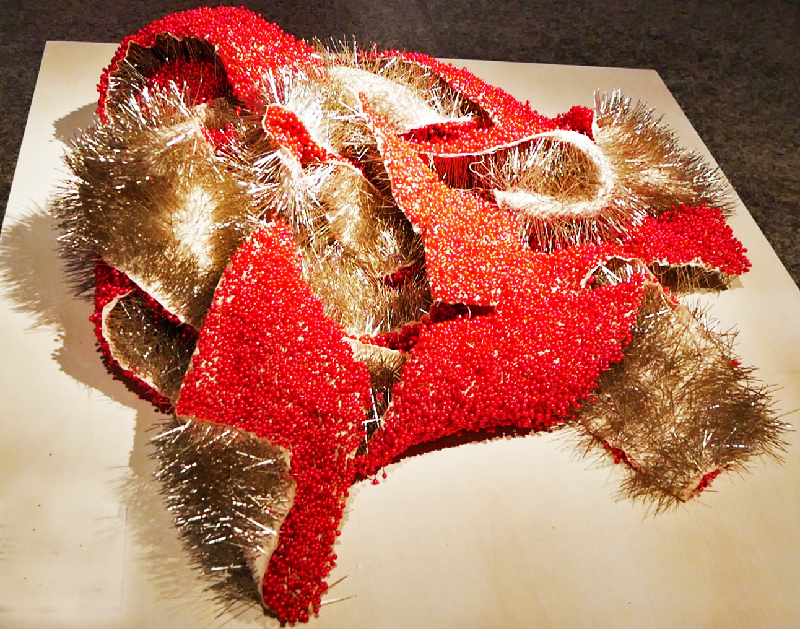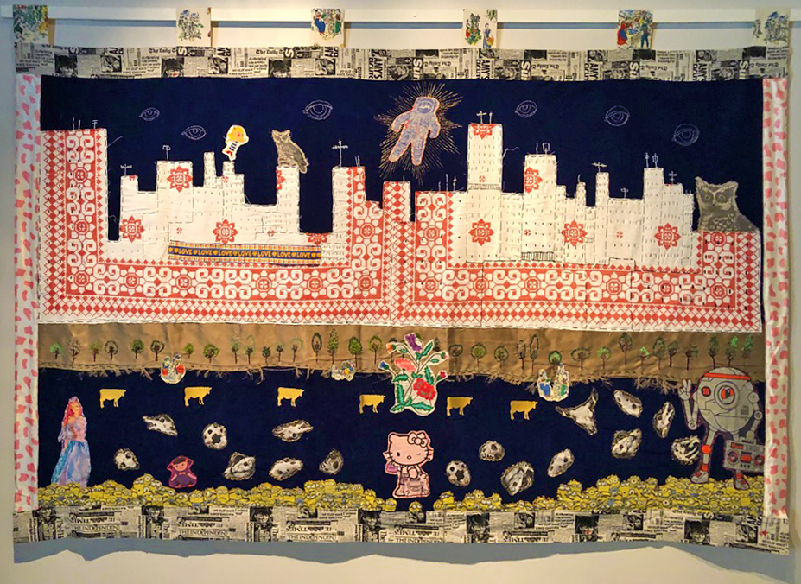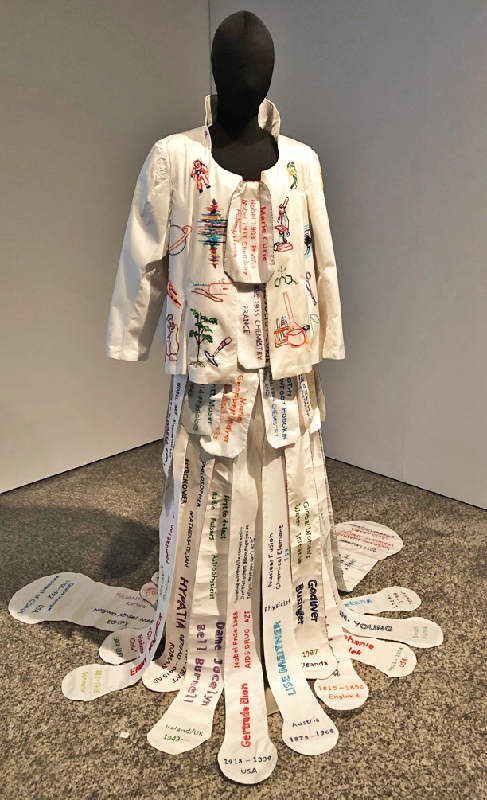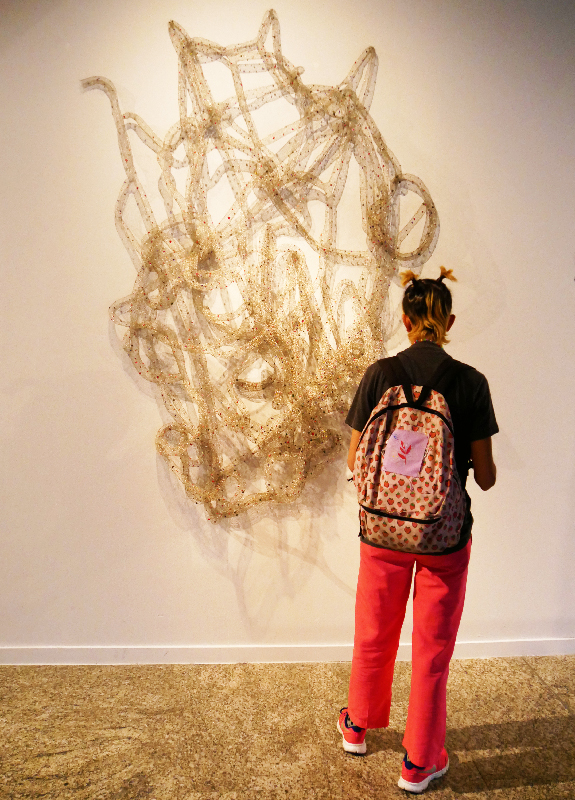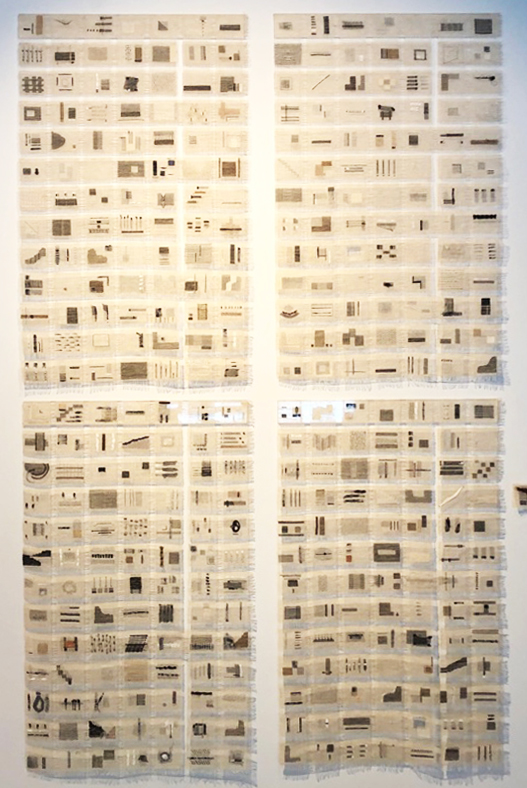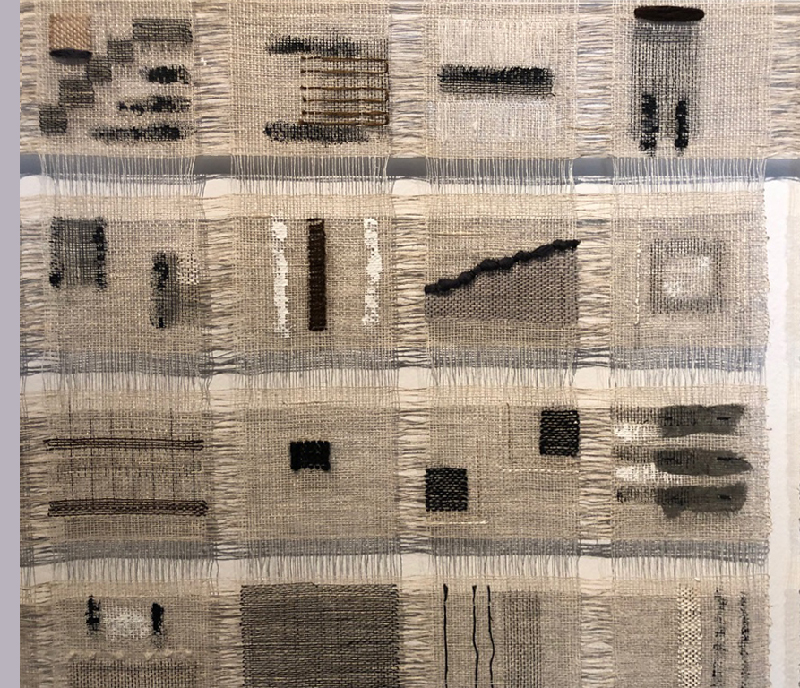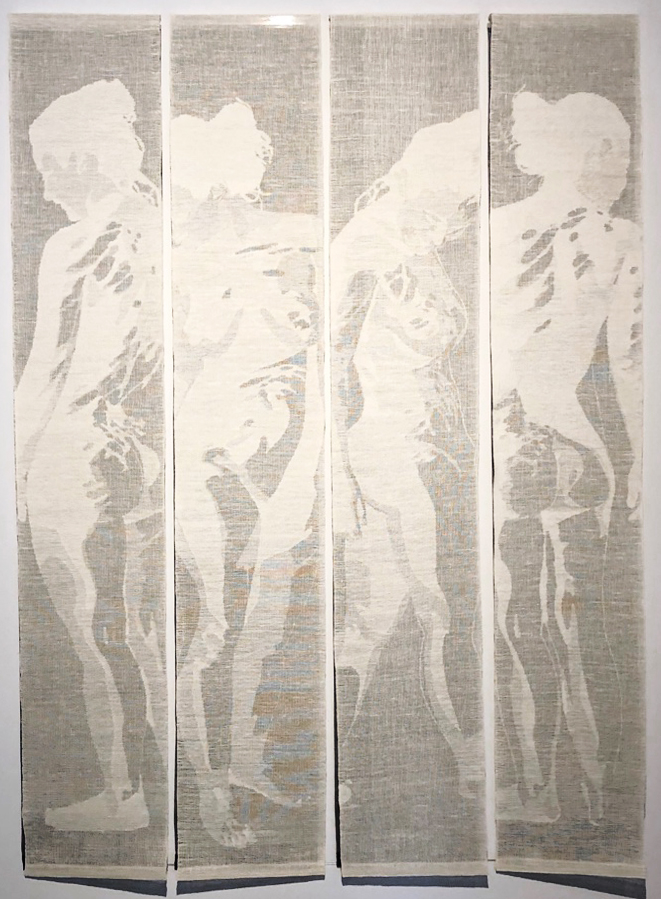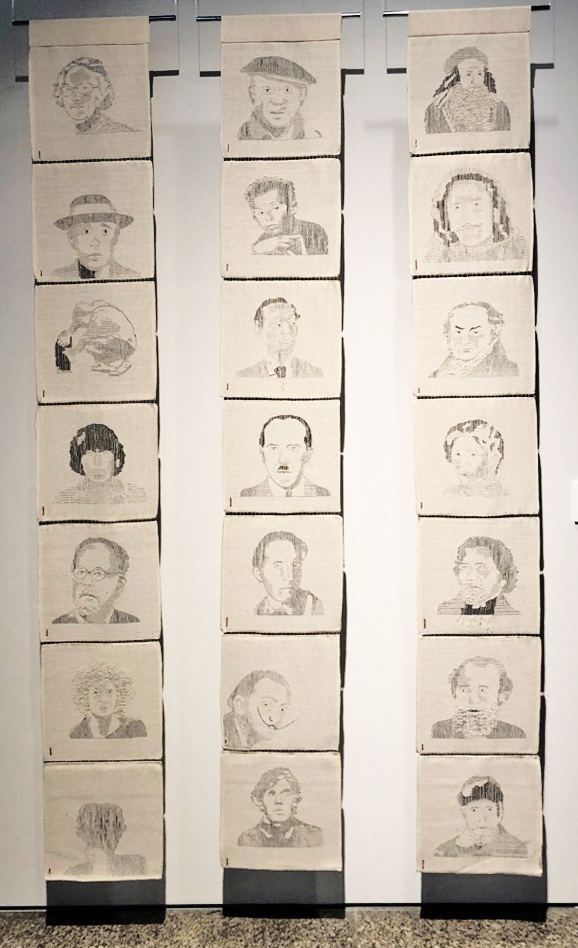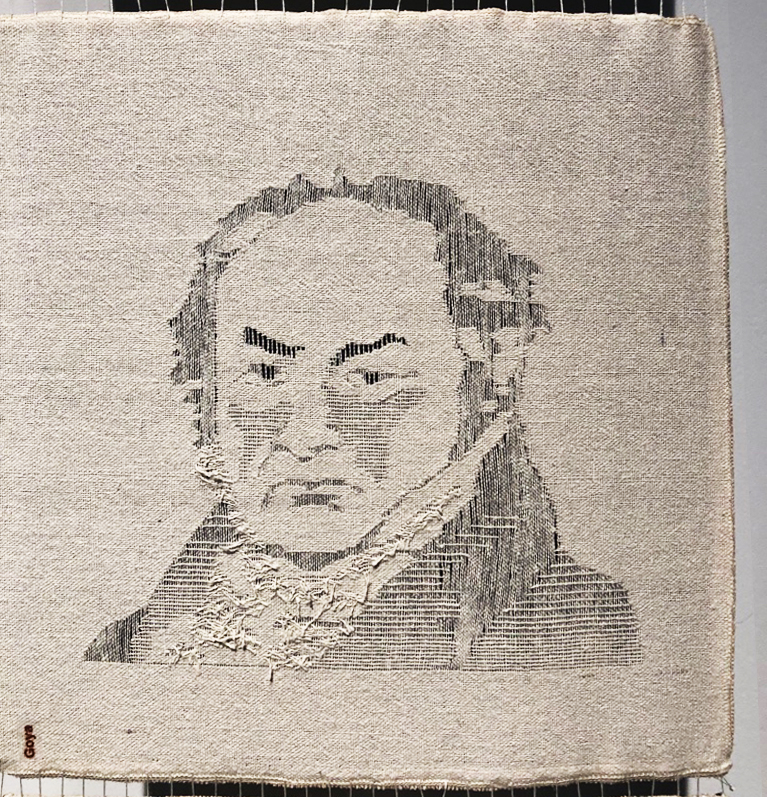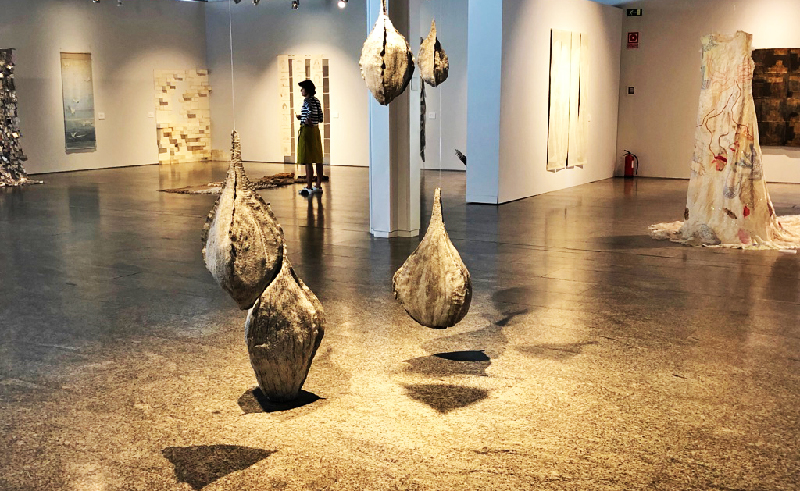 Grand Format Exterior
———————————————————————————————————————————————–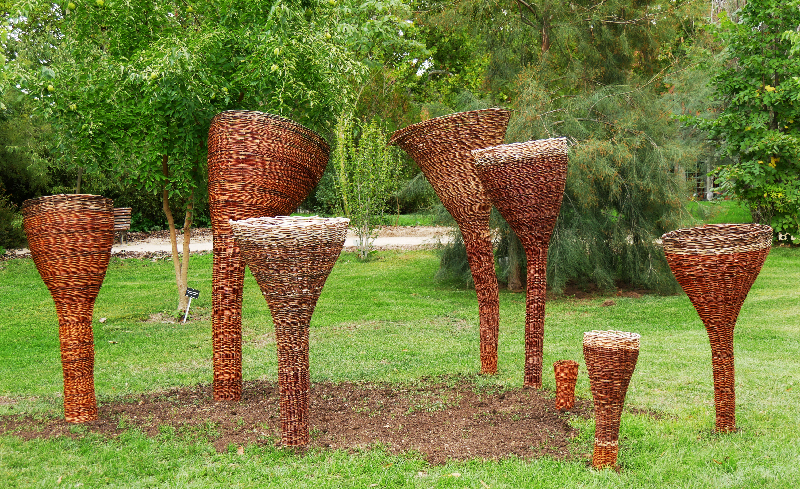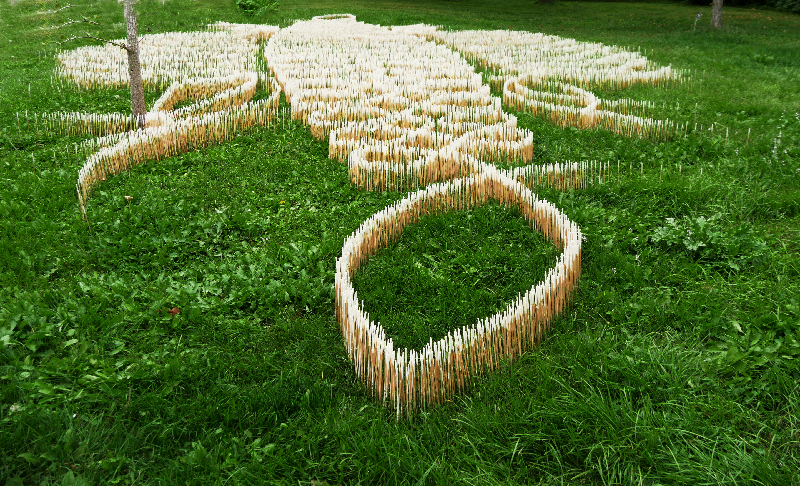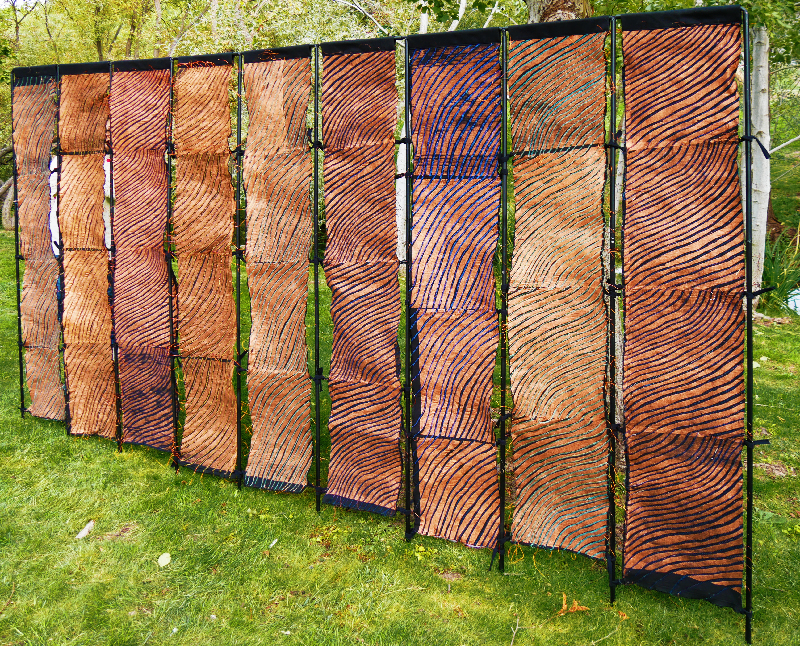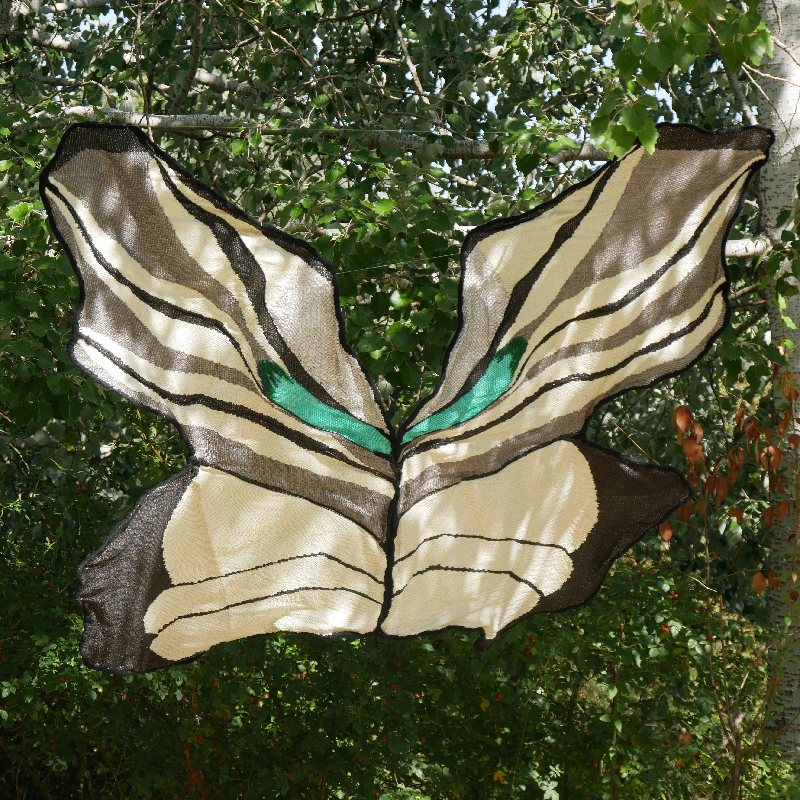 Small Format exhibition
———————————————————————————————————————————————–