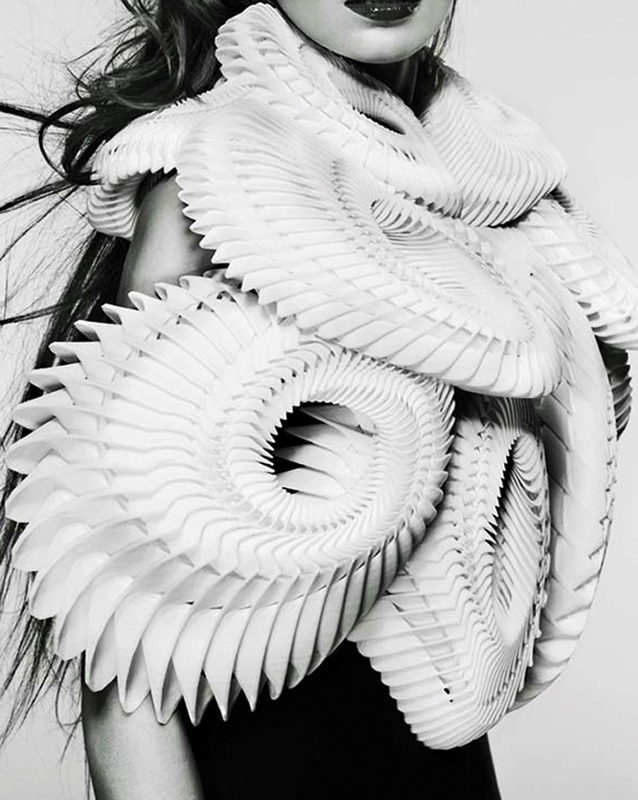 Under this motto the 17th European Textile Network (ETN) Conference will take place in the framework of the "Textiel Festival" in Leiden, Holland, from 16th to 17th May, 2015.
The conference venue will be the Ethnographic Museum of Leiden. Prominent speakers will give lectures, among them curator Ingeborg de Roode on "Textiles in the Context of the Stedelijk Museum Amsterdam"; Joke Robaard, lecturer at the Rietveld Academy to the theme of "Readable Structures"; Hebe Verstappen, head TextielLab at the Tilburg Textile Museum on "Research and Experiments" and Simone de Waart, founder and director of ´Material Sense´on" Material Mentality?"
Furthermore a well-known very successful artist working with textiles, Barbara Broekman, will speak on "Technique and Craftsmanship" and a young promising textile designer, Lenneke Langenhuijs , will focus on sustainability in her talk called "Innovative Textiles".
A very special lecture is given by the company Materialise, where 3D printed haute couture of fashion designers like Iris van Herpen and Anouk Wipprecht are made.
There is a possibility for ETN members and guests to present their projects on the Networking Day of the conference in short 10 minutes talks with ETN members and Dutch contributions will have preference.
Accompanying programme
A full programme of the pre- and post-conference tours and trips is offered: One-day visits to Tilburg, to the TextielMuseum; to Amsterdam to the Rijksmuseum and the artist centre "Wilhelmina Gasthuis"; to Zaandam and the island of Marken to see Dutch traditional costumes and textiles; and finally to Antwerp and Leuven in Belgium to the Antwerp Fashion Museum and tho the company Materialise in Leuven.
A special tour through Leiden to some Festival venues; a visit to the Rijswijk Textile Biennial (the one-and-only Dutch Textile Biennial); and a visit for a smaller group to the depot and archive of the Stedelijk Museum Amsterdam are also planned!
See the complete programme at the ETN website
Further textile events
Keep an eye on further interesting events organised in the framework of the Leiden Textiel Festival, like the "Bio Textiles" Symposium, taking place at the same venue as the ETN conference on Monday the 18th of May, with speakers like Carole Collet/ Textile Futures Research and Suzanne Lee/director Bio Couture, both from Central Saint Martins College, London. This event is organised by the Dutch society of textile curators "Textielcommissie.nl and is attracting larger audiences in the Netherlands. Extra for ETN the lectures will be in English this time.
Thus Leiden in Holland will be the place to meet for all textile professionals and enthusiasts in Spring 2015!