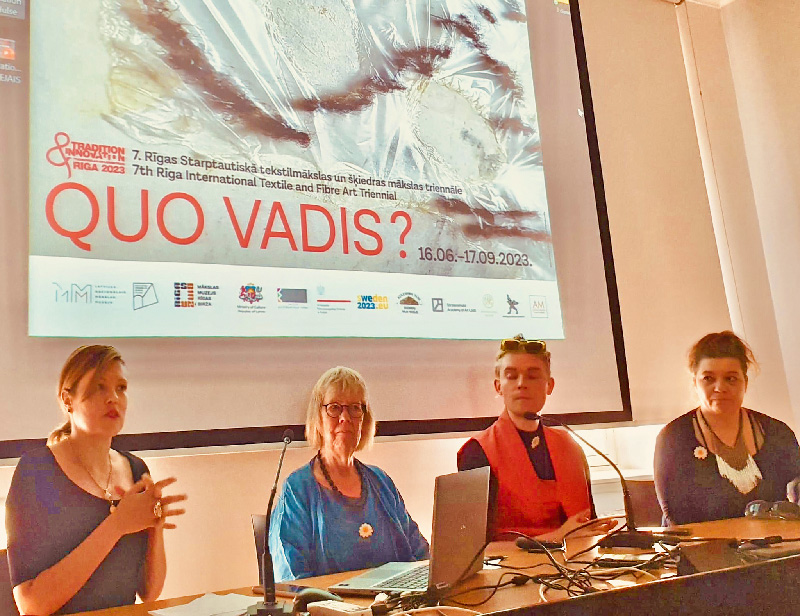 The 7th Riga International Textile and Fibre Art Triennial, part 2
Riga in early Summer is always a pleasure to visit, but in the year 2023 it also was a prominent place for all textile art lovers: first of all, the Riga Textile and Fiber Art Triennial, one of the first mayor textile events after the pandemic to start again. It's title "Quo Vadis" happened to be just the question everyone had on its mind that year, which made the answers becoming more serious than usual at such events. If you thought that textile art is just about beauty and not about the big issues in life, you were given a completely different picture at this Triennial, that covered issues like war, death, and vulnerability in general (regarding humanity and nature). But the main goal of the Riga Triennial still is "to contribute to the development of professional art and creative artistic processes".
I will show here some more photos of works in The Triennial as also works from some of the satellite exhibitions l have visited: First of all "At Own Pace", a solo exhibition by Wlodzimierz Cygan at Mentzendorff´s House in Riga. This exhibition of the well-known Polish artist, and co-jury-member of the Riga Triennial, took place at the attic of Mentzendorff, which made it more intimate and mysterious but also a bit too cramped. I would like to see the work in a much larger space next time! Still I love his constant further exploration of weaving, his work is getting more playfully and the light is playing an ever more important role in his development, it seems.
The next really impressive exhibition was "Exodus" at the Art Station Dubulti in Jurmala by Baiba Osite, an artist whose exceptional work I know since my first visit to Latvia in the early 90s. Her work with the wooden sticks she finds at the beach is her best known, but here in Jurmala, I learned that she also is a great paper maker and innovative textile artist! Visiting the gallery, a former train station at the seaside of beautiful Jurmala, gave us visitors the chance for a dip in the Baltic Sea, which I enjoyed very much.
A further invitation to an important exhibition for the Triennial participants was "Tapestries in Bloom – Les Gobelins en fleurs", Tapestries from the collection of the Mobilier national (Paris) at the prestigious Rundale Palace, in Pilsrundale, Bauska District, Latvia. The French representatives were present and the opening was a real event with a fantastic buffet, so beautifully arranged that it was almost a pity to eat it! Later a curator told me that all international events take place here and that she has had numerous interesting international meetings with colleagues from abroad this way. The exhibition gave an overview of plants depicted in tapestries, of course beginning with the "mille-fleurs" tapestries from the Middle ages, even one from the famous "La dame à la licorne", now on view at the Musée Cluny ( where I happened to see the whole series just some weeks later), till tapestries with any kind of plants from the 20th century.
Then I saw some works by students of the art academies textile department teacher, Ieva Krumina , an artist  I admire very much! She works with plastic garbage, making work of extreme beauty; she first meld the plastic and makes it into a sheet, that she embosses this piece of plastic, cuts it out and paints it. Her students seemed to know what a treasure they have with her as a teacher, and the exhibited work was fresh and full of new ( and old!) ideas, giving hope for the future of textile art
I also was very sorry to miss an exhibition by Egils Rozenbergs called "Transfiguration" as it was Egils who made introduced me to Latvian Textile Art as early as June 1991, for which I am forever gratefull!
Beatrijs Sterk
Wlodzimierz Cygan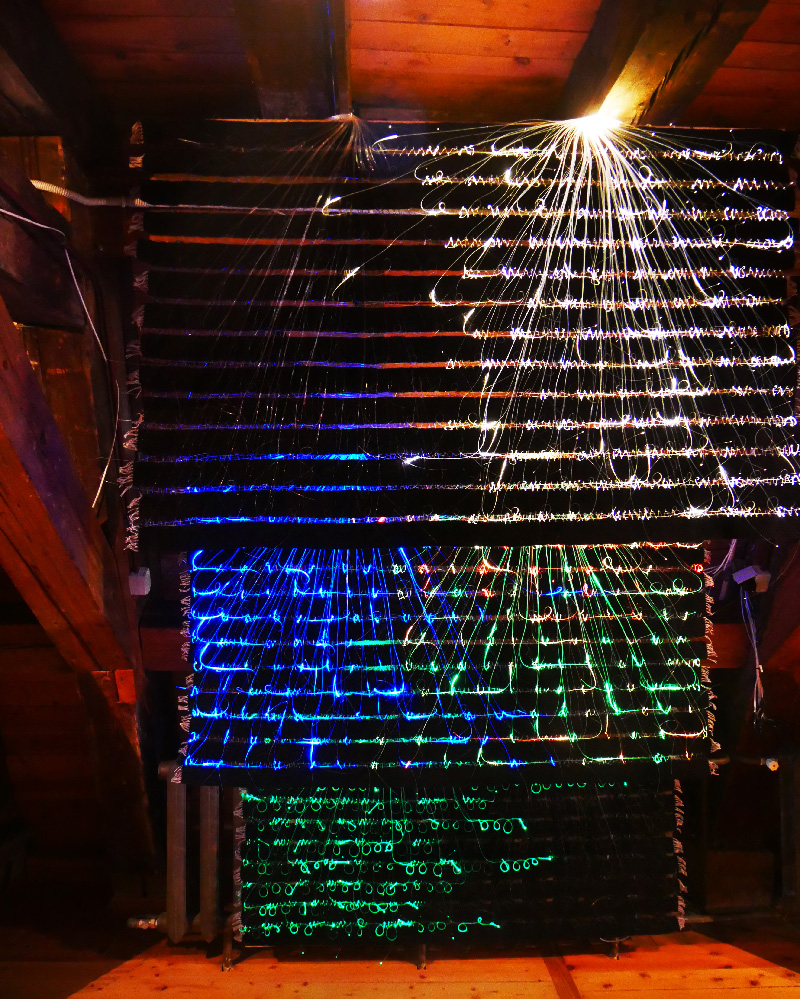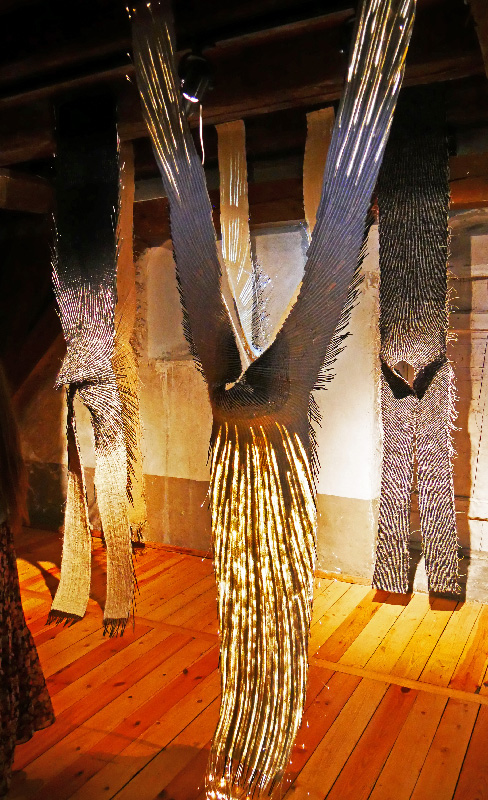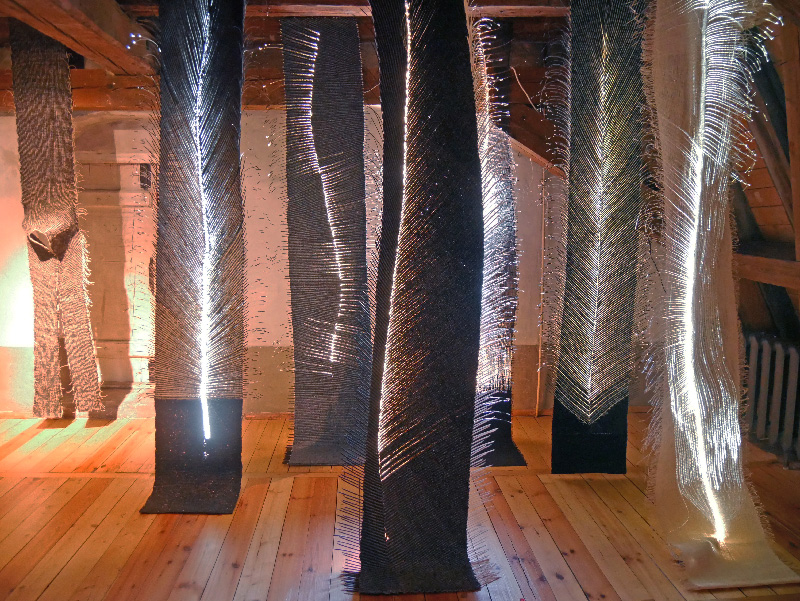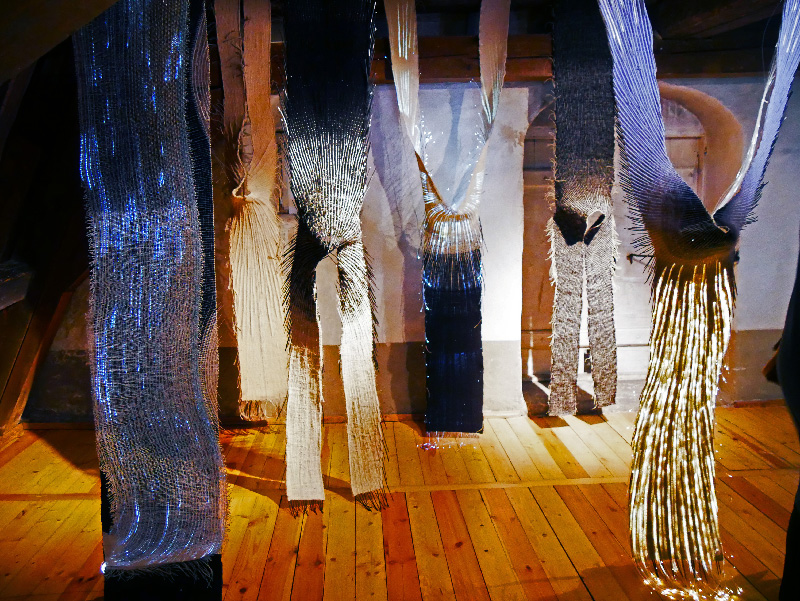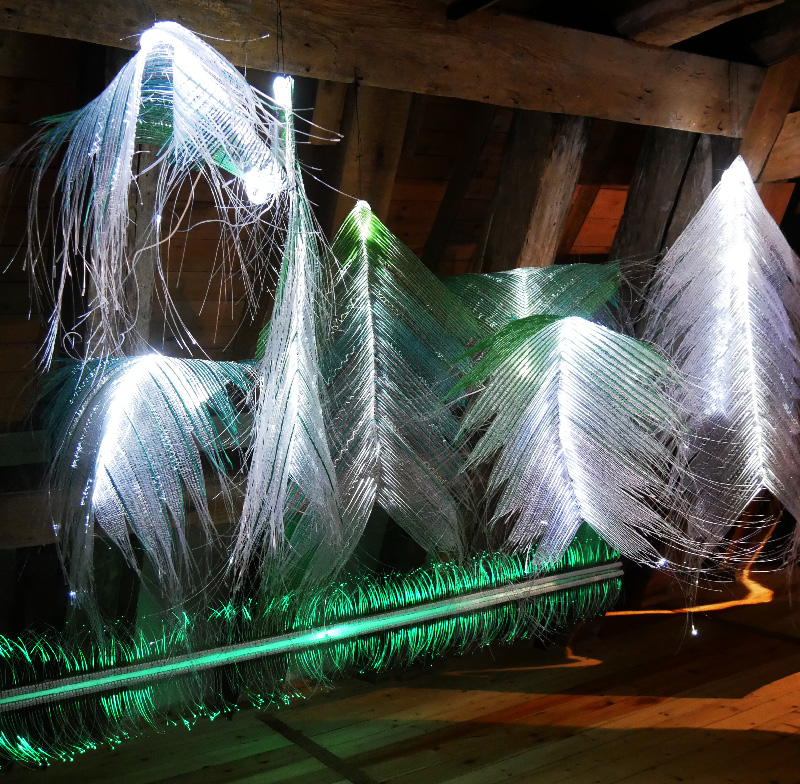 Baiba Osite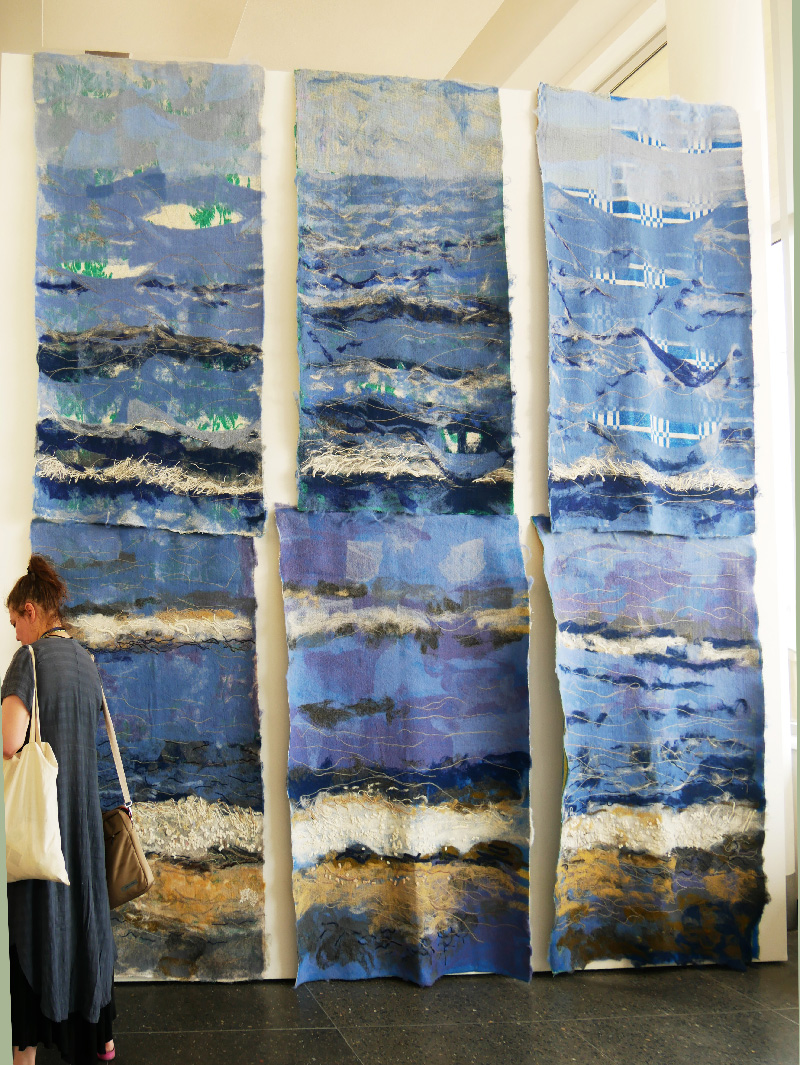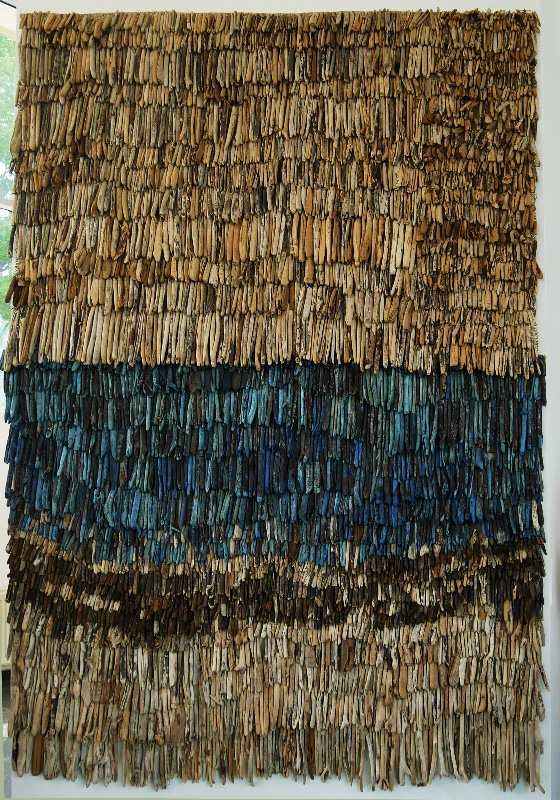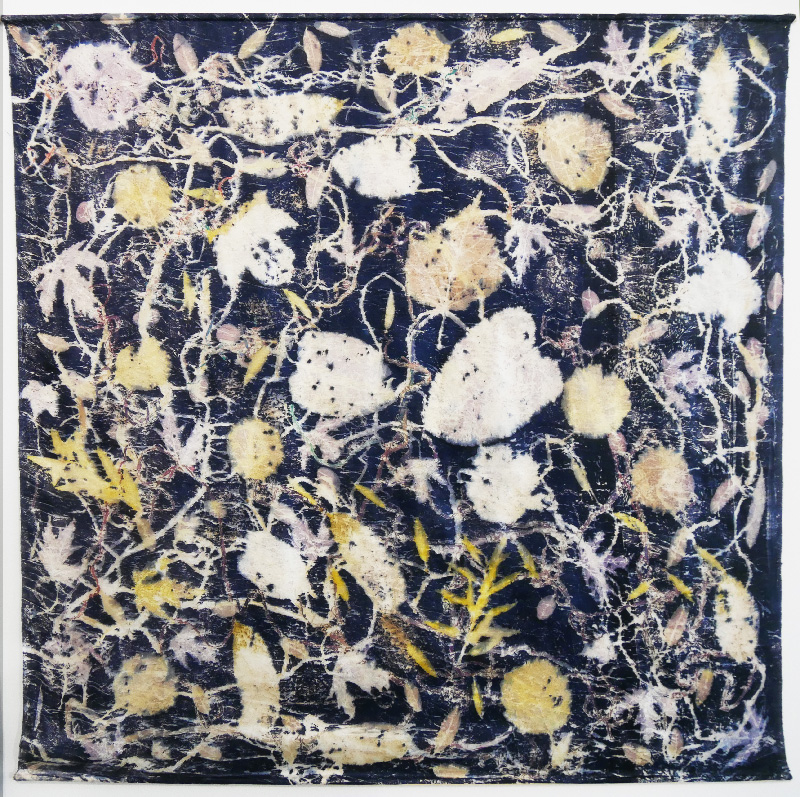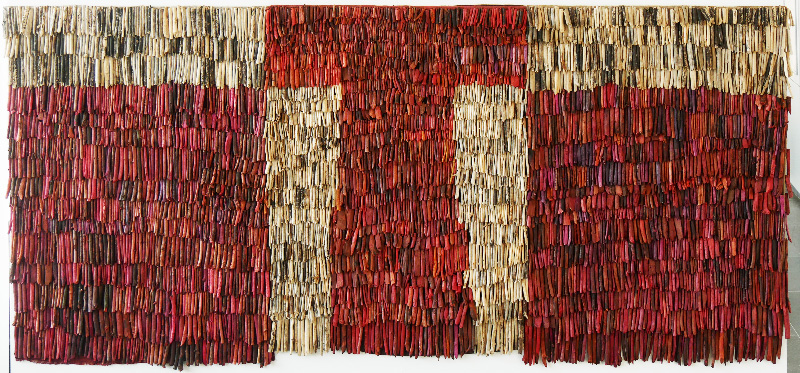 15 Tapestries at Rundale Palace: "Tapestries in Bloom"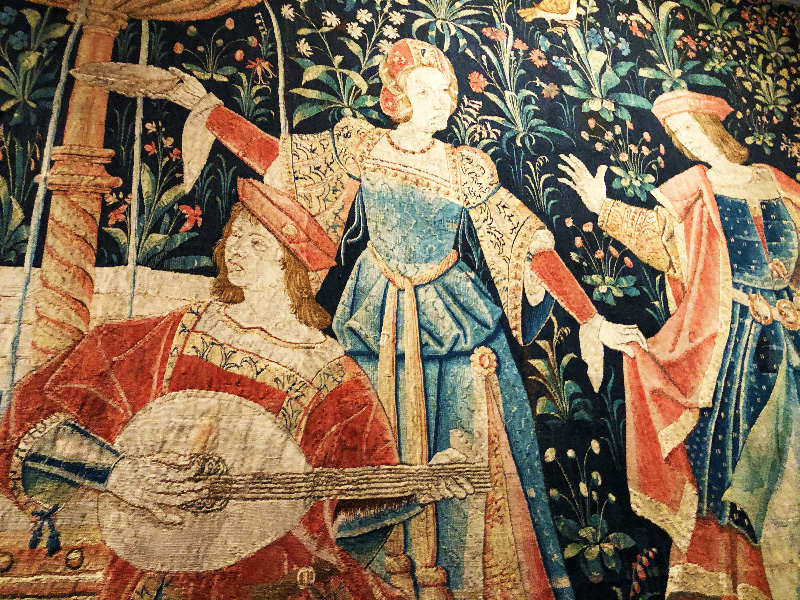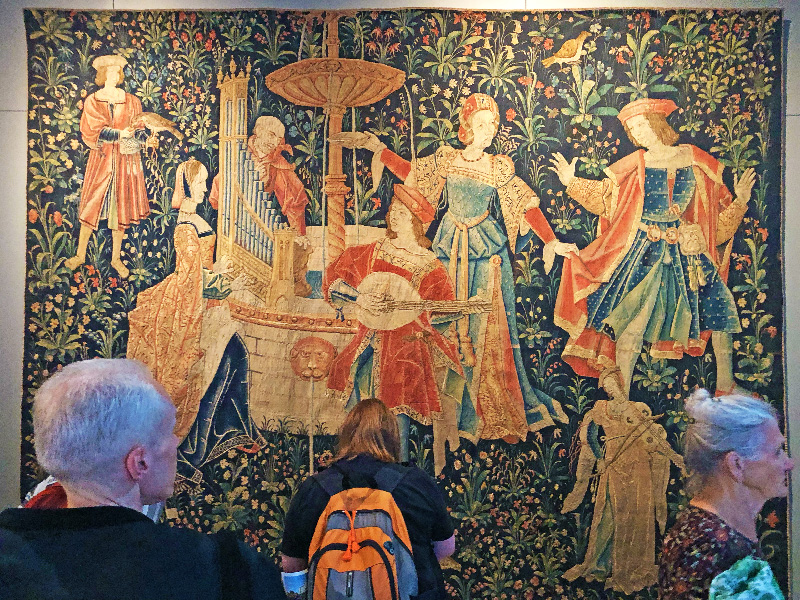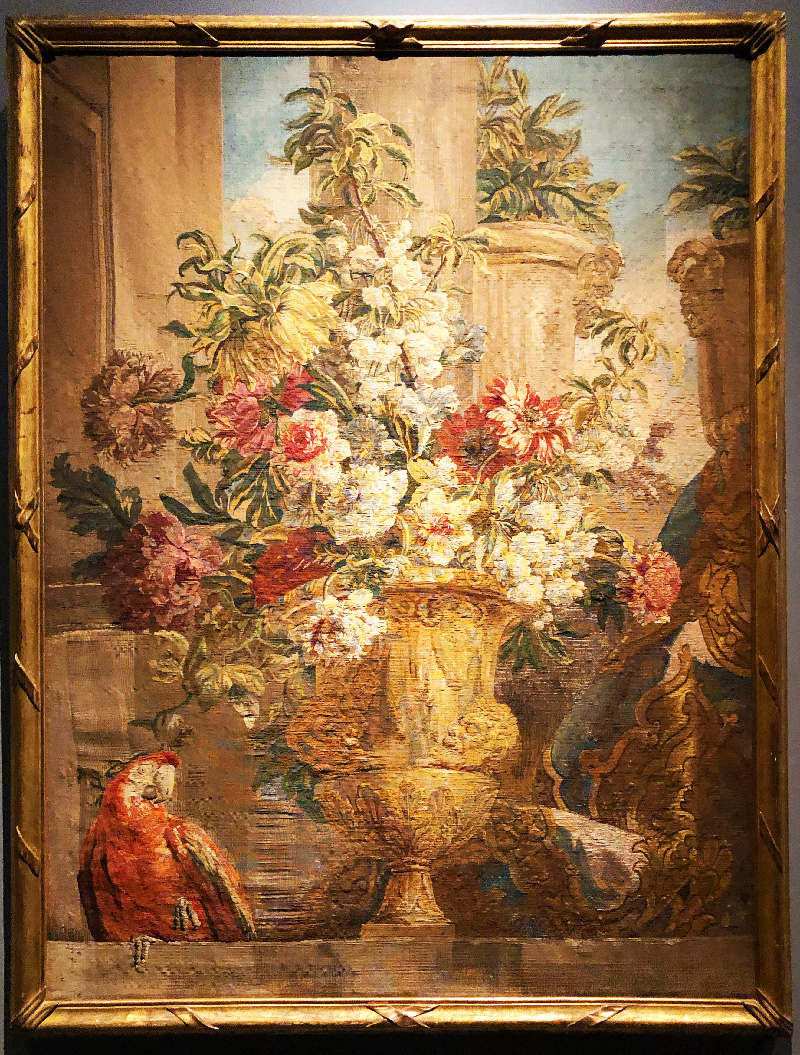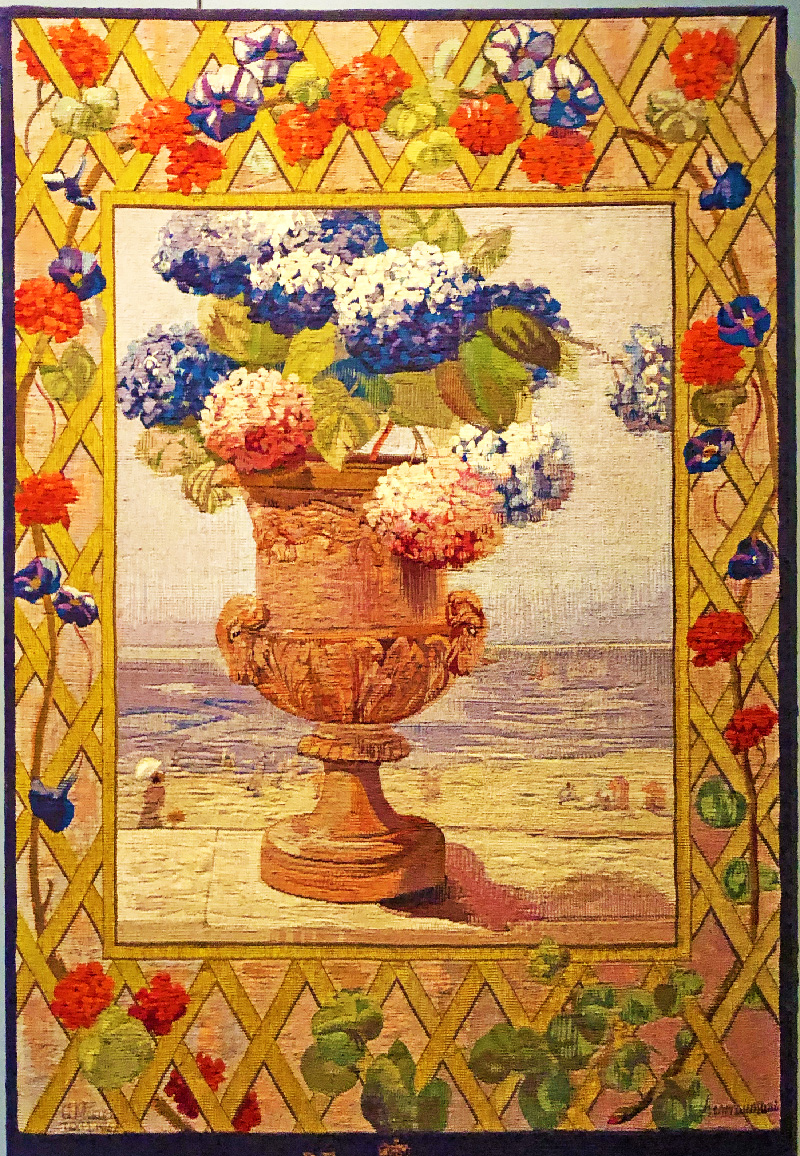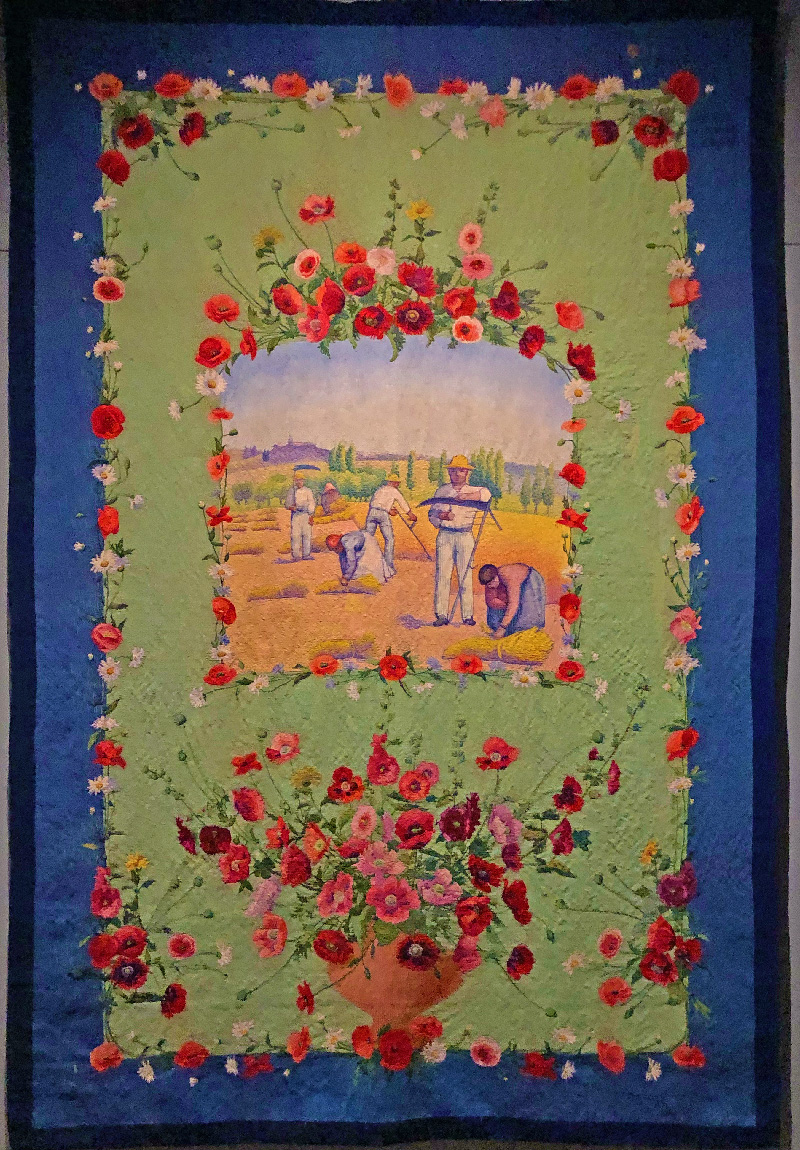 Ieva Krumina and her Students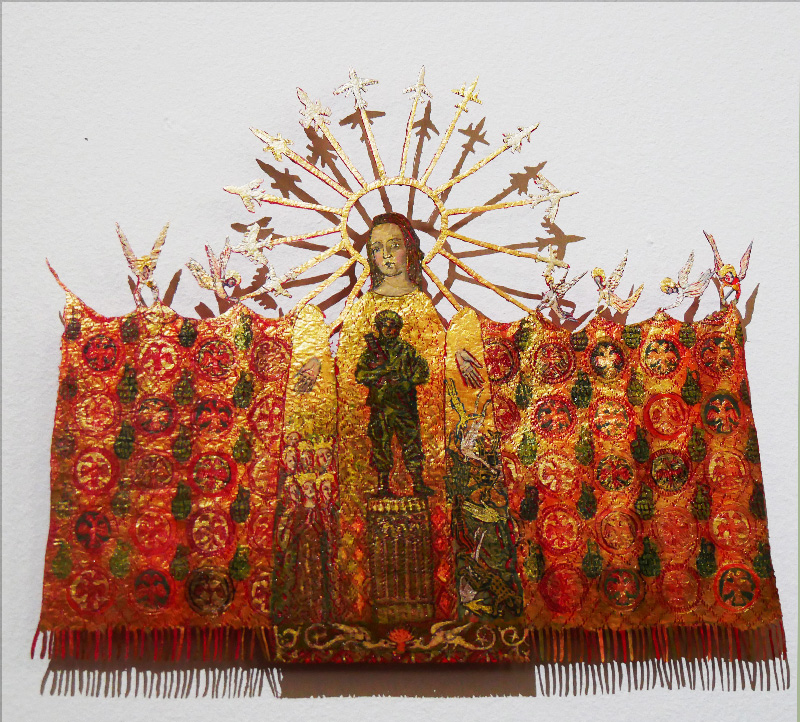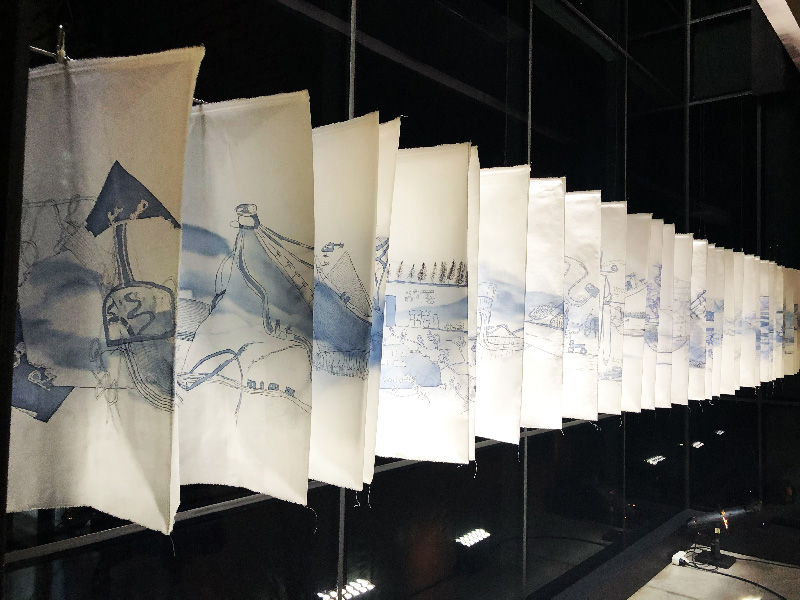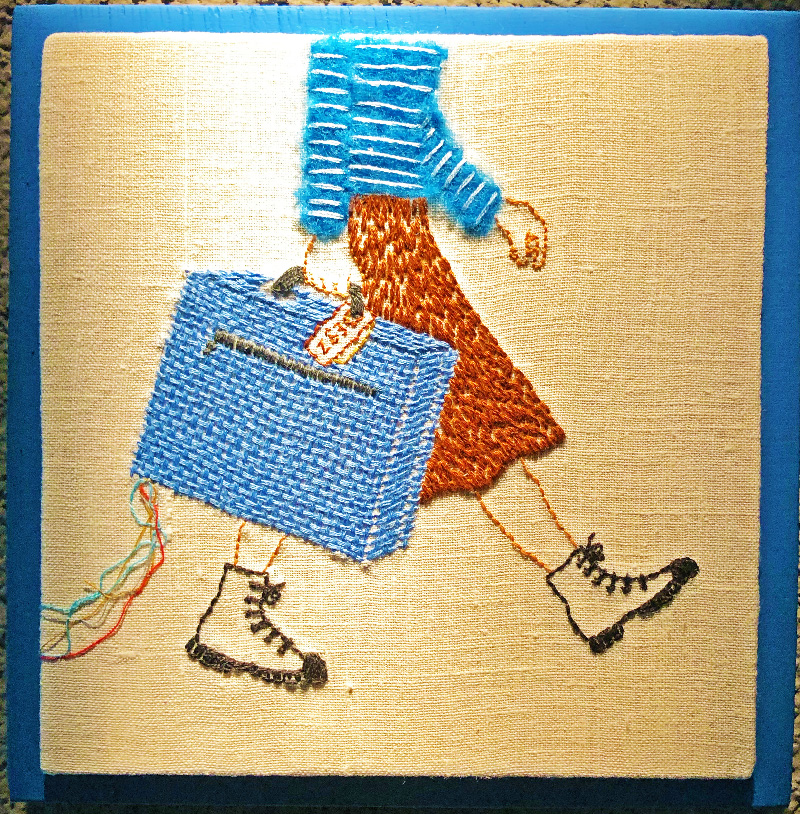 Further Artists at the Riga Triennale "Quo Vadis"