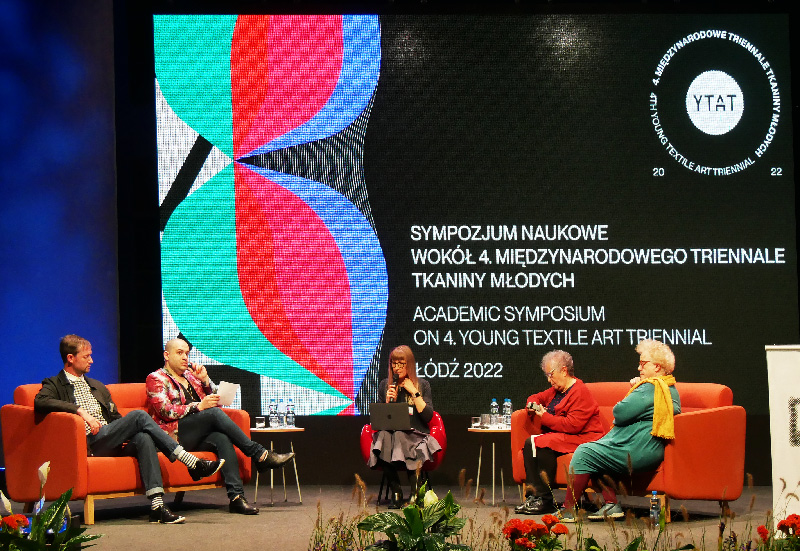 The 17th International Triennial of Tapestry, Lodz 2022, Part 2
My trip to Lodz this year was much too short, just two days packed with visits to exhibitions, starting with a morning viewing "Wlodzimierz Cygan Weaving – 6 x 3 –  Between the Lines". Presented in a beautiful old building, it mainly showed work from 2020 to 2022 using optical fibres, together with some of his earlier weavings where he used a technique that included changes in the direction of the weave. It was a pleasure to see what this great artist has produced during the pandemic. I like his work because he always tries out some new experimentations in the old craft of weaving.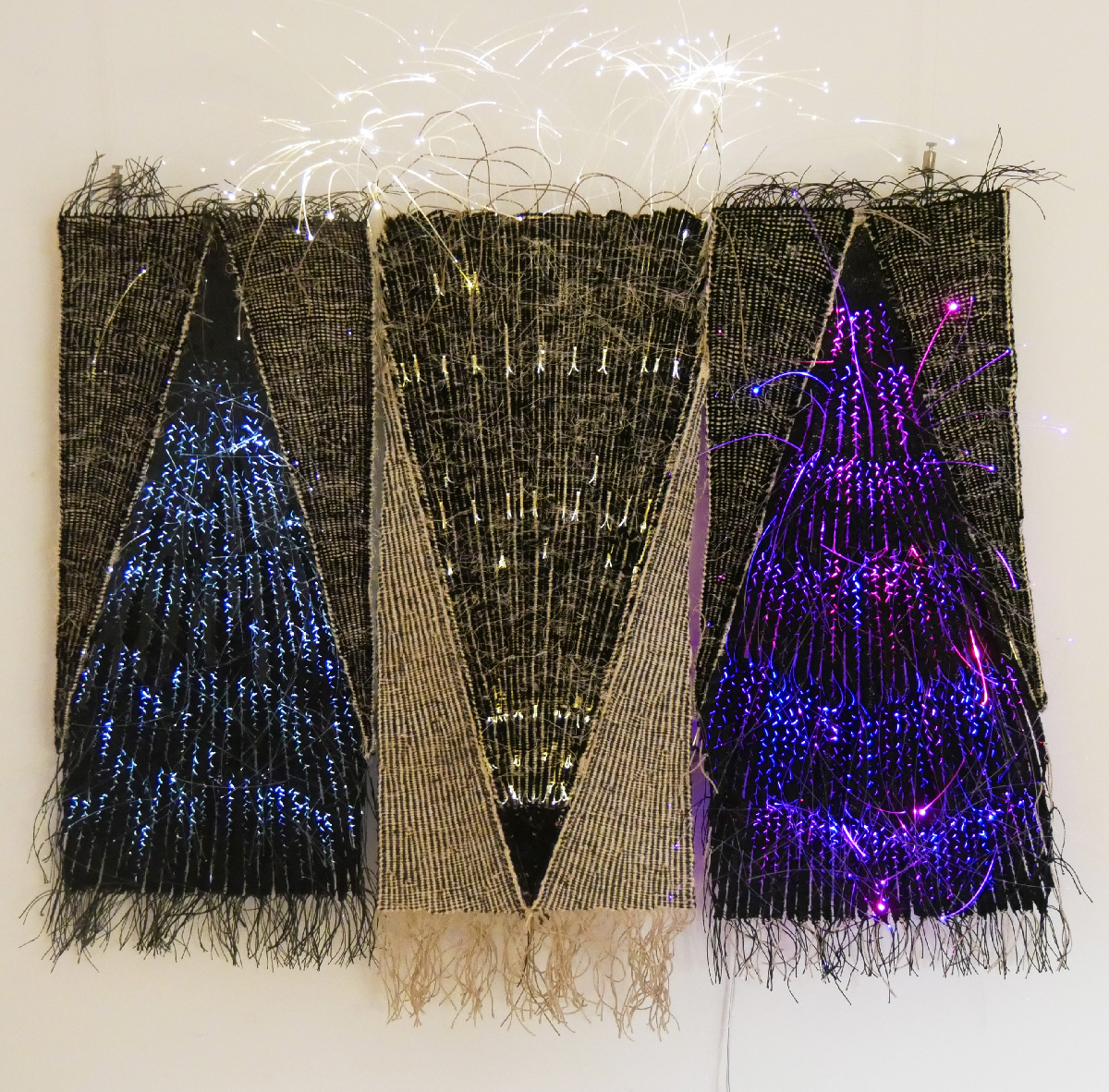 In the Aftenoon the opening of the 17th International Triennial of Tapestry, Lodz 2022 took place as described in part 1 on my blog entry of October 2022.
On the second day, the Symposium of the 4th Young Textile Art Triennial was held at the    Strzemiński Academy of Art.
First there was an impressive exhibition by the mentors of the young textile artists, mainly textile art teachers from different academies in Poland and other European countries, even  from the USA and from Japan, in the entry hall of the Academy. The beautiful work I saw included pieces by Magda Sobon from Lodz, Anna Maria Orban from Bukarest, Aet Ollisaar from Estonia, as well as Wlodzimierz Cygan and Lidia Choczaj, both from Lodz. Unfortunately I did not have the time to see this exhibition more in detail so I may have missed some good pieces.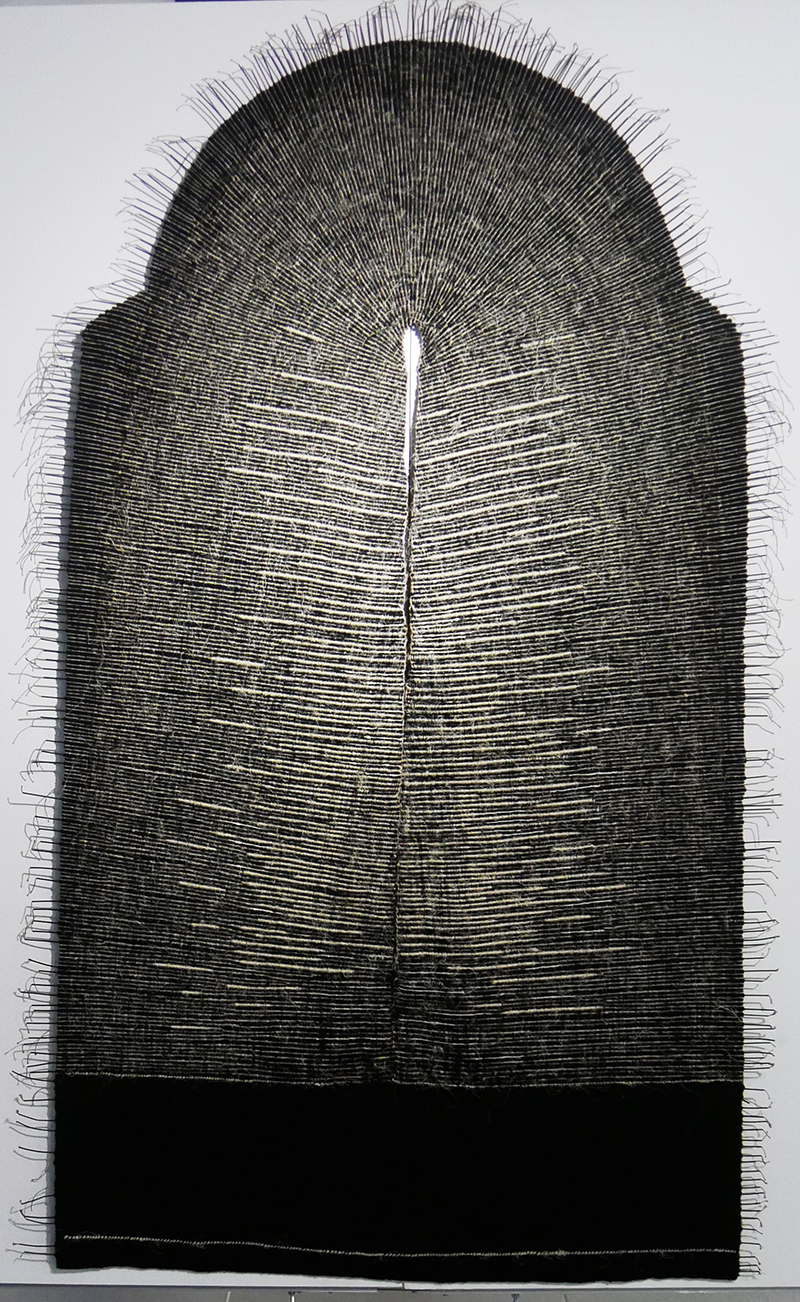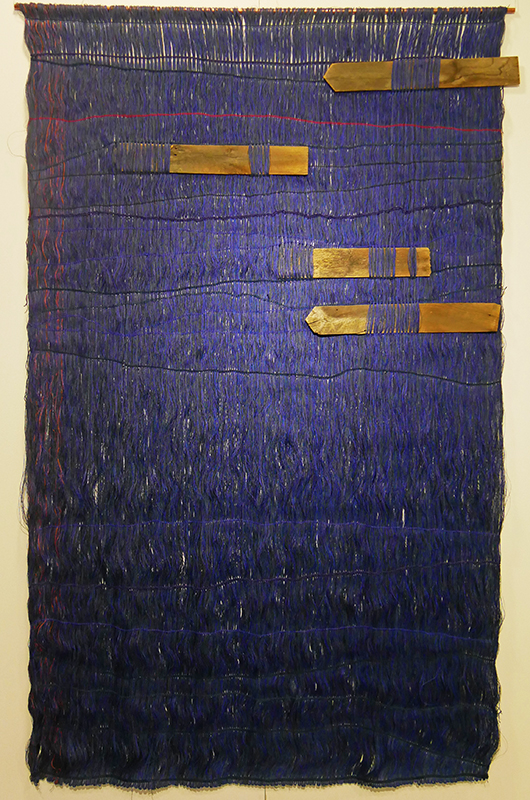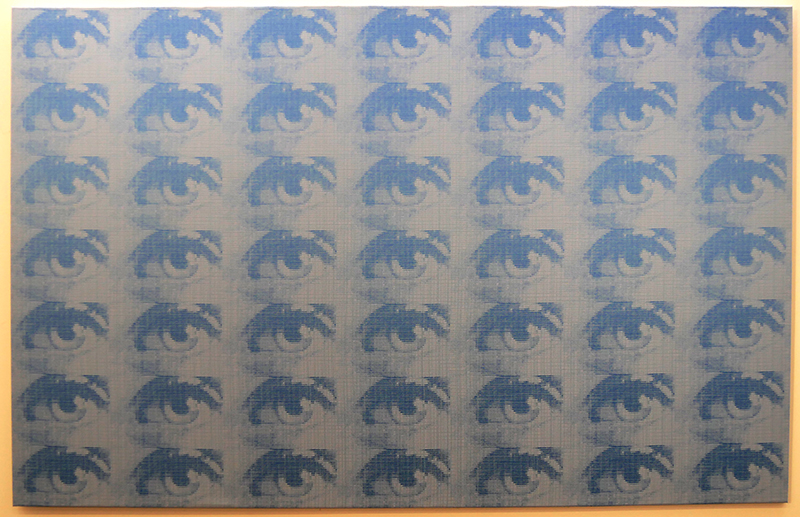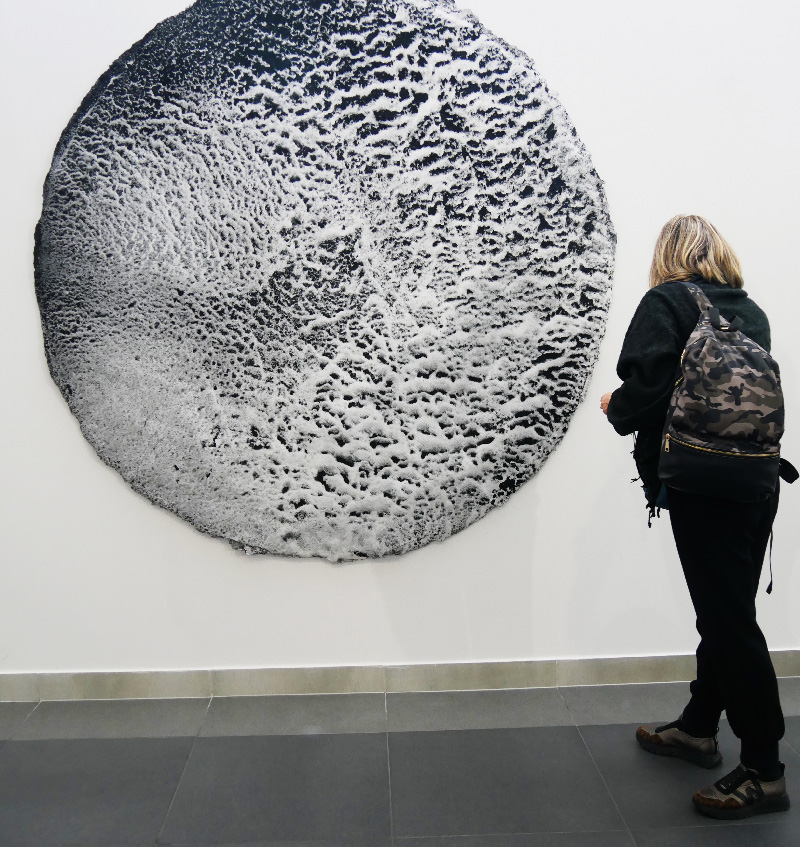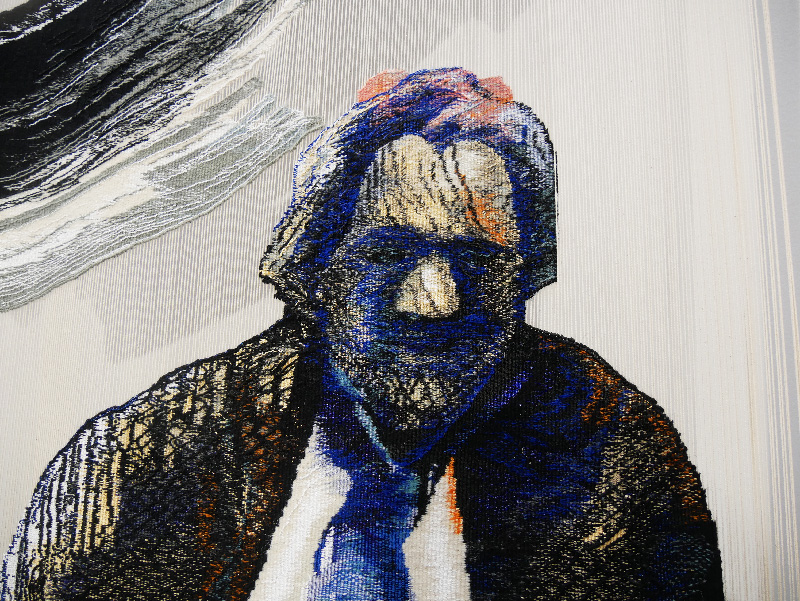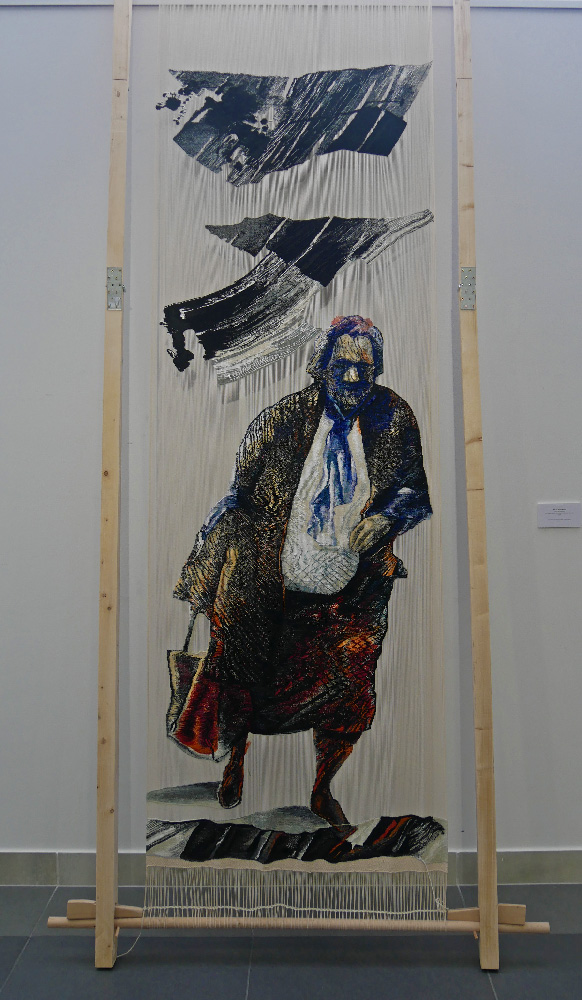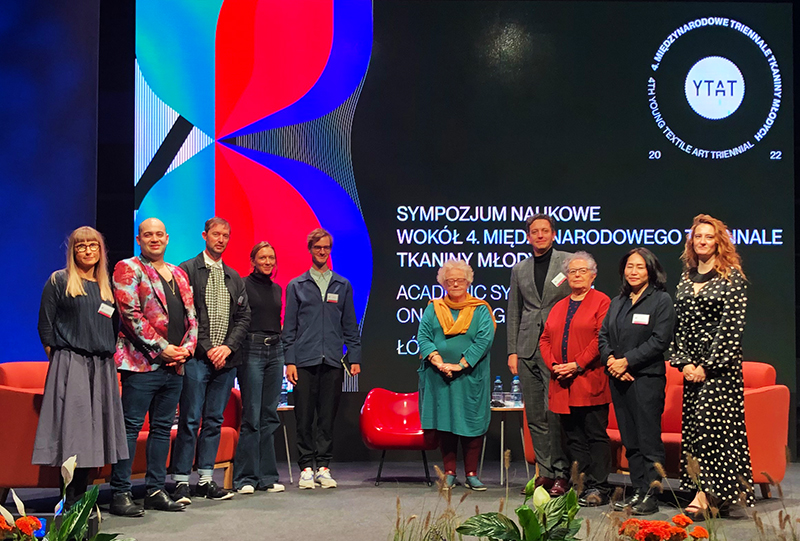 The Symposium started with a discussion between Marta Kovalevska, the curator of the main Triennial; Ann Coxon from the Tate Modern, London; Mizuki Takahashi from the Centre for Heritage, Arts and Textiles in Hong Kong; and finally the artist Rivane Neuenschwander from Brazil.
Textile personalities from the field of education were in the second round of speakers, among them John Paul Morabito, Professor of the Kent State University School of Art, USA; Tim Parry Williams, Professor in Textiles from the University of Bergen, Norway; Professor Janis Jefferies from London; and Lala de Dios, a textile lecturer and activist from Spain.
In a third talk, selling textile art was discussed by gallery owners and curators from London and Warsaw. This theme is very important for young textile artists and could have been more practice-oriented.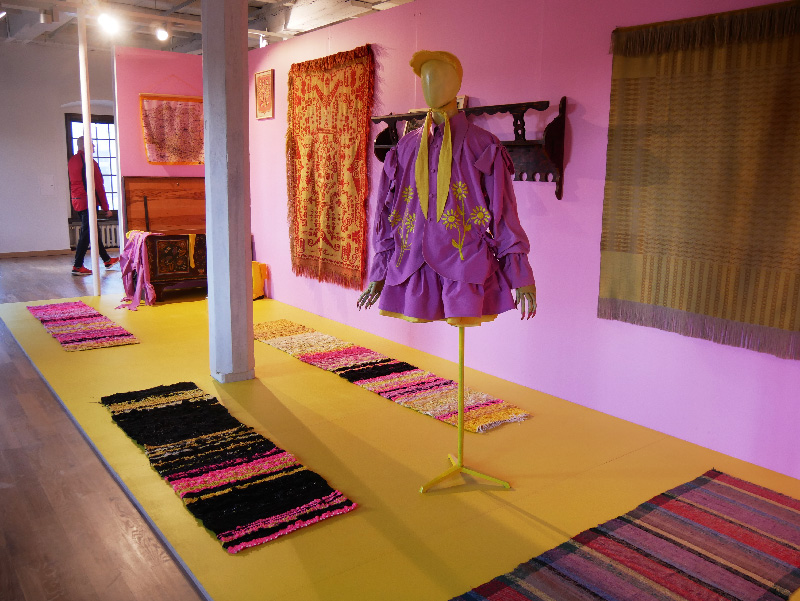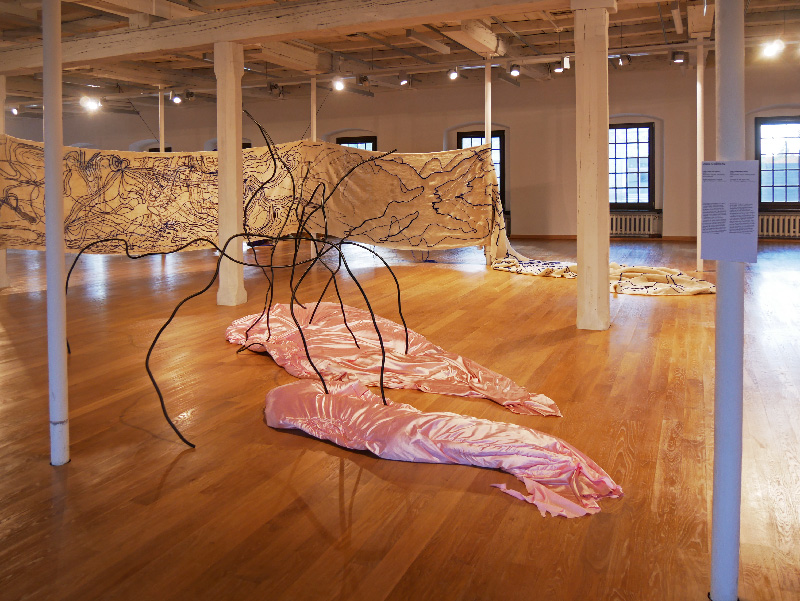 In the afternoon, we had a very short visit to the National Exhibition of Polish Tapestry, "Material Fatigue", again located at the Central Museum of Textiles. The curator, Jakub Gawkowski, wanted "to highlight the position of textile art within the broader Polish artistic landscape".
For someone visiting the Polish Tapestry exhibition for the first time, the works looked very good together, especially while displayed in that beautiful former factory building. But I was disappointed not to see any names I knew from before; none of the great artists I know were around, those who shown in earlier exhibitions on Polish textile art. So it seems that the curator wanted something different that was closer to the sphere of fine art. I understand that the Triennial organizers want to take new directions, but it must be painful or the Polish textile art scenery that great names are left out in an event that runs under the name of "Polish Tapestry".
Finally we got to the 4th Young Textile Art Triennial held in the City Art Gallery Lodz in a beautiful park. This show was a surprise, because young artist were able to participate without the intervention of a curator with a special agenda, but with a prominent jury, including such personalities like Hella Jongerius ( one of the most interesting designers I know, see my blog of 30.6.2021 on her recent exhibition in Berlin); Jessica Hemmings, Professor of Craft at the University of Gothenburg, Sweden and Janis Jefferies, Emeritus Professor of Visual Arts.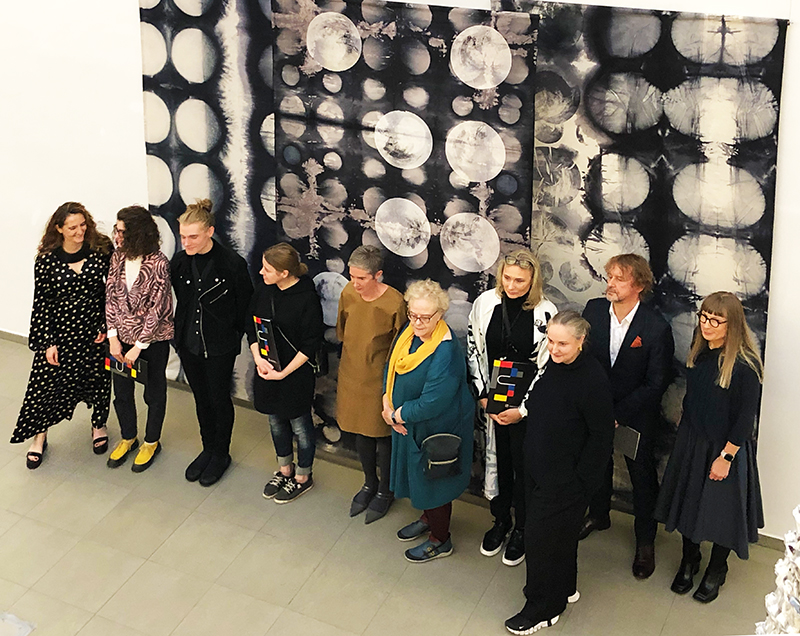 I was very pleased to see how many students still make wonderful art textiles, and they seemed to come from all over the world. I found this very reassuring, because so far there has always been a lack of young textile artists. Here, they presented very inspiring works with a great variation of forms and intentions. There were four prizes: one for Textile Art, awarded to Jonatan E. Jurkowski from Poland and to Maria Pilm from Estonia; one for Interdisciplinary Textiles awarded to Renata Ramola  from Poland and finally, one for Design presented to Zuzanna Wójcik from Sweden.
In addition to the Prize winners: whom I liked very much, my favorites were Volha Kunats, Poland; Martyna Luszczynska, Poland; Kako Myamoto, Japan; Katarina Glinska- Hyclak, Poland, Natasha Lewandowska, Poland and Meagan Smith, USA
The works were more than just interesting, and the exhibition as a whole left a very good impression. I am happy to see it all a second time when the ETN Conference takes place, in early March 2023. For me, the trip to Lodz was well worth the trouble of the long train journey as my visit gave me hope for the future.