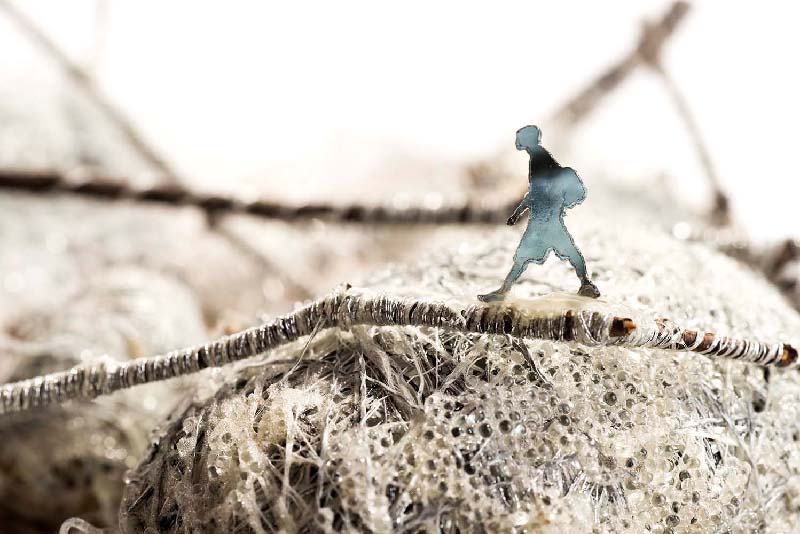 12 Baltic Mini Textile Gdynia 2022
Theme: NATURE
Deadline: 31st October 2021 (receive)
Baltic Mini Textile Gdynia is organised by Gdynia City Museum every third year for professional artists from Poland and abroad.
The Competition is organised as a review of contemporary practice in the field of textile miniatures made in various techniques in order to select the best 50 works and present them at a post-competition exhibition at Gdynia City Museum.
Conditions for participation in the Competition
Only professional artists from Poland and abroad – graduates of art schools – will be accepted for the Competition.
One author can submit to the Competition up to three textile miniatures [works]. Each textile requires a separate entry.
The maximum size of the framed works is 20 x 20 cm, for spatial objects 20 x 20 x 20 cm. The theme defined for this edition is NATURE.
The written submission to the Competition should be made personally by the author, on the Submission Card. The legibly filled Card should be submitted together with pictures of works, up to 3 pictures of each work.
The Submission Card should be sent to the Organiser's mail address: 12bmtg@muzeumgdynia.pl
On the basis of photographs submitted to the competition the Jury will make a preliminary assessment of the artistic quality of the works, as well as select 50 works for the final competition. Finalists will be informed of the decision of the Jury via email or telephone and will be asked to deliver the works to the address of the Organiser.
The submission closing date: 31st October 2021 (receive)
The first stage of the Competition: 15th November 2021
The delivery of works closing date: 15th January 2022 (receive)
The second stage of the Competition: 31st January 2022
Opening of the exhibition: 8th April 2022
Exhibition at Gdynia City Museum: 9th April – 28th August 2022
For additional information contact: Anna Śliwa a.sliwa@muzeumgdynia.pl, +48 58 662-09-41, +48 734-142-487
Website: https://www.muzeumgdynia.pl/2021/04/zaproszenie-do-udzialu-w-konkursie-call-for-entry/