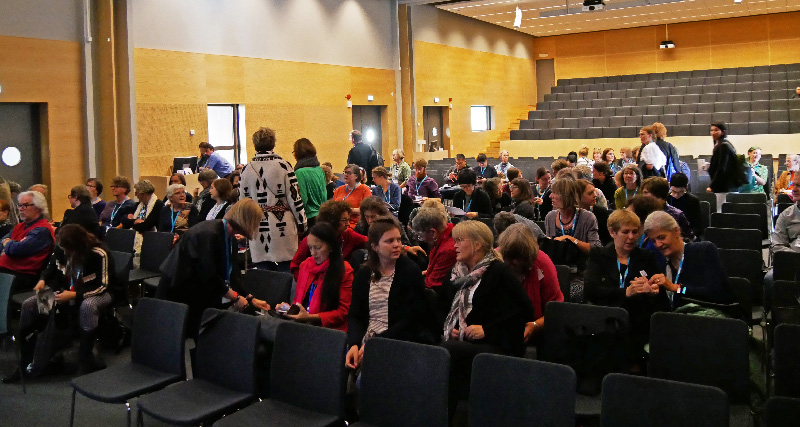 Some impressions from a very successful conference in Borås, held from 12 to 18th. September2017 at the Fashion Centre in Borås. Organizers where the Nordic Textile Artists (NTA) together with the European Textile Network (ETN) supported by the Swedish Textile Museum and the Town of Borås in Sweden.I will make a very personal review as it is nearly impossible to do justice to all events and all artists!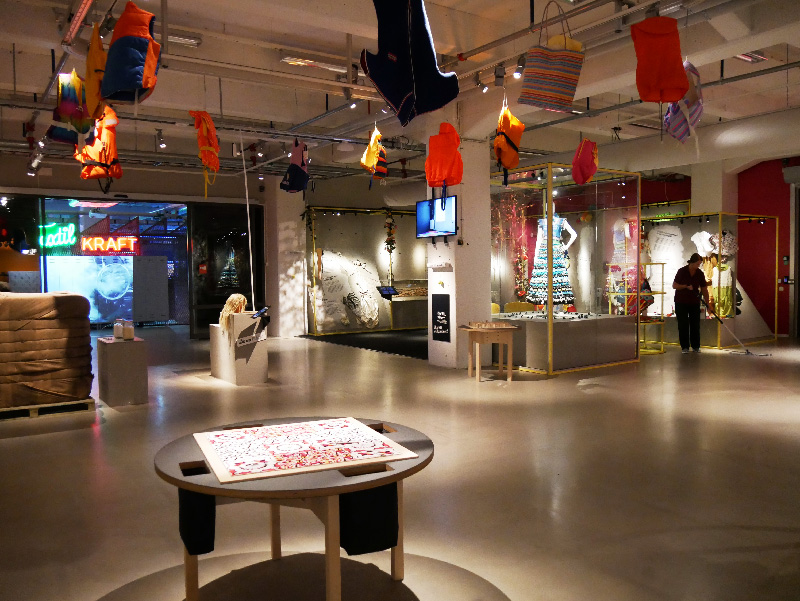 First of all we had a famous keynote speaker, Lidewij Edelkoort, who is forecasting what is happening in textiles in the years to come. She gave a very positive picture for the future of textiles, especially regarding textile craft and handmade textiles. I was happy to see that she stayed with us to listen at what our ETN speakers were telling; it seemed that she was not so familiar with all activities within our world of textile art. Which was the same for the people in the audience, who are not always aware what is going on in textile industry and fashion. Both worlds seem to get closer together in the future! For the participants who said that this was the best ETN Conference ever, the inspiration given by Li Edelkoort certainly was one of the main reasons!
The fashion Centre as the venue also played a role as it was very easy going, welcoming, open and colourful. To have everything at one space  was a luxury we had not experienced before.
I only show some of the many speakers because it was too dark to make good pictures and I wanted to concentrate on the lectures!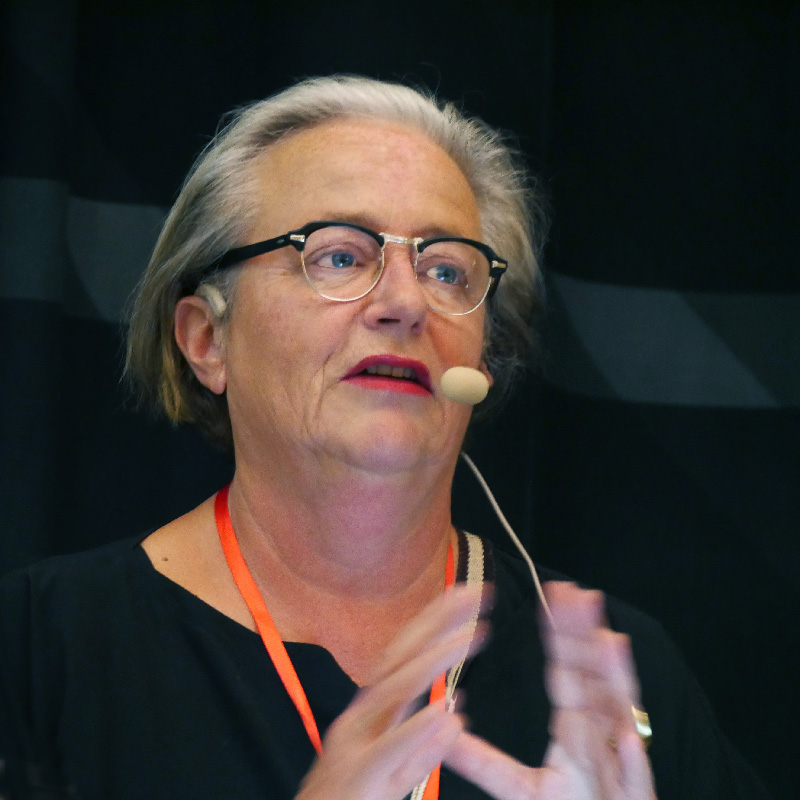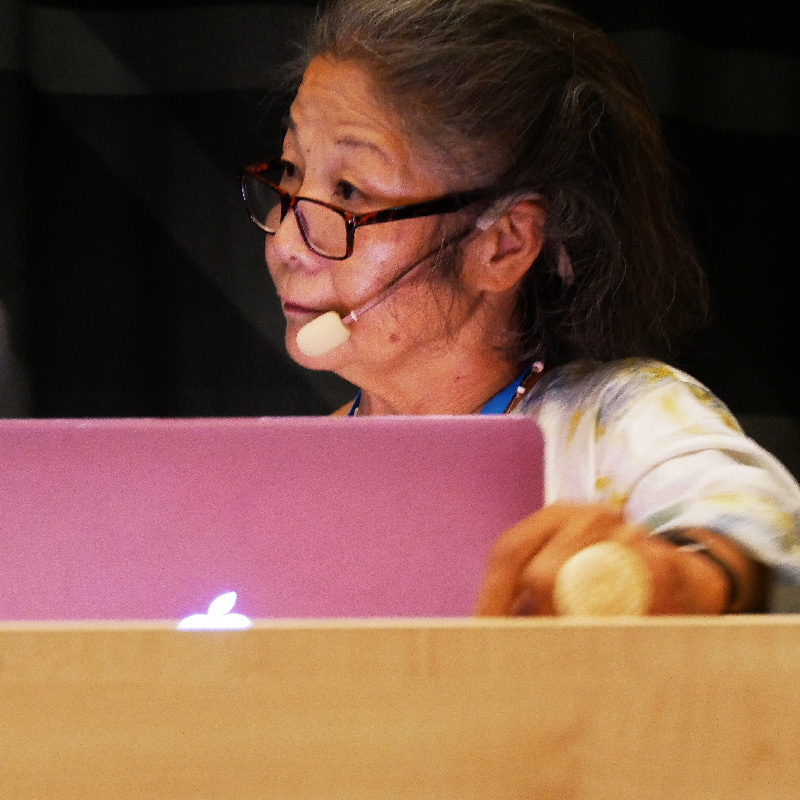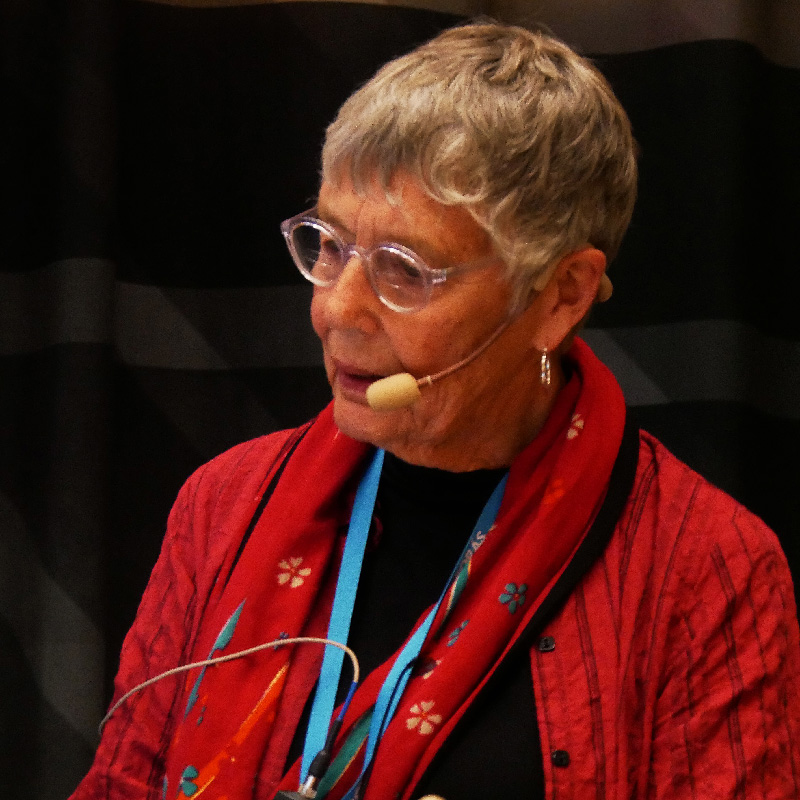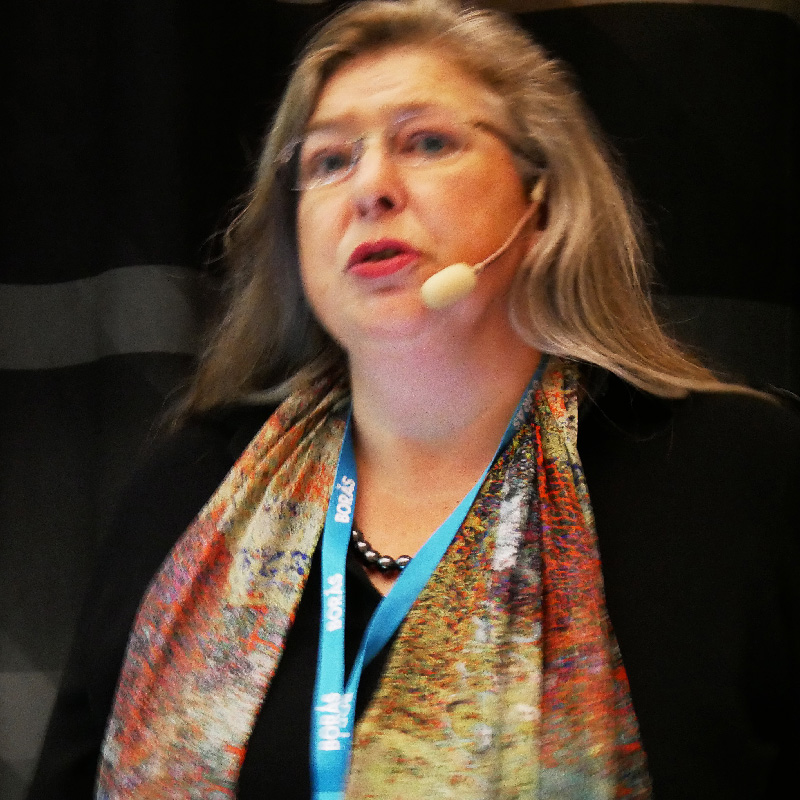 My own experience in Borås started with a Jacquard workshop by Vibeke Vesty from Norway. It was my second try and this time the magic happened: I could weave a design I made for my old Jacquard loom , back in the 1970s, that I could not complete than because it took an enormous amount of time! Now it was woven within less than two hours, and prepared at home in photoshop at about the same amount of time. The complete names of the participants will follow! Vibeke Vestby is the person at the centre with the Norwegian type of pullover! She is the genius behind the TC2 Jacquard sample loom for artists an d designers.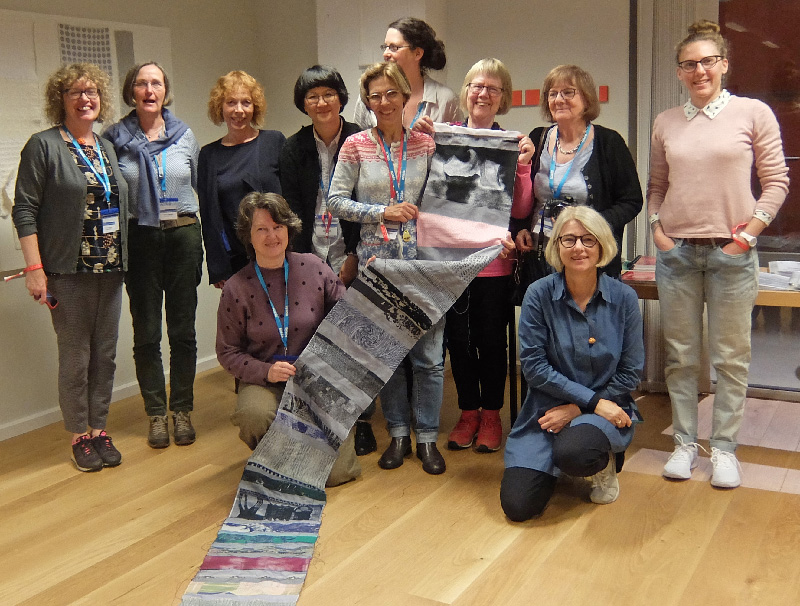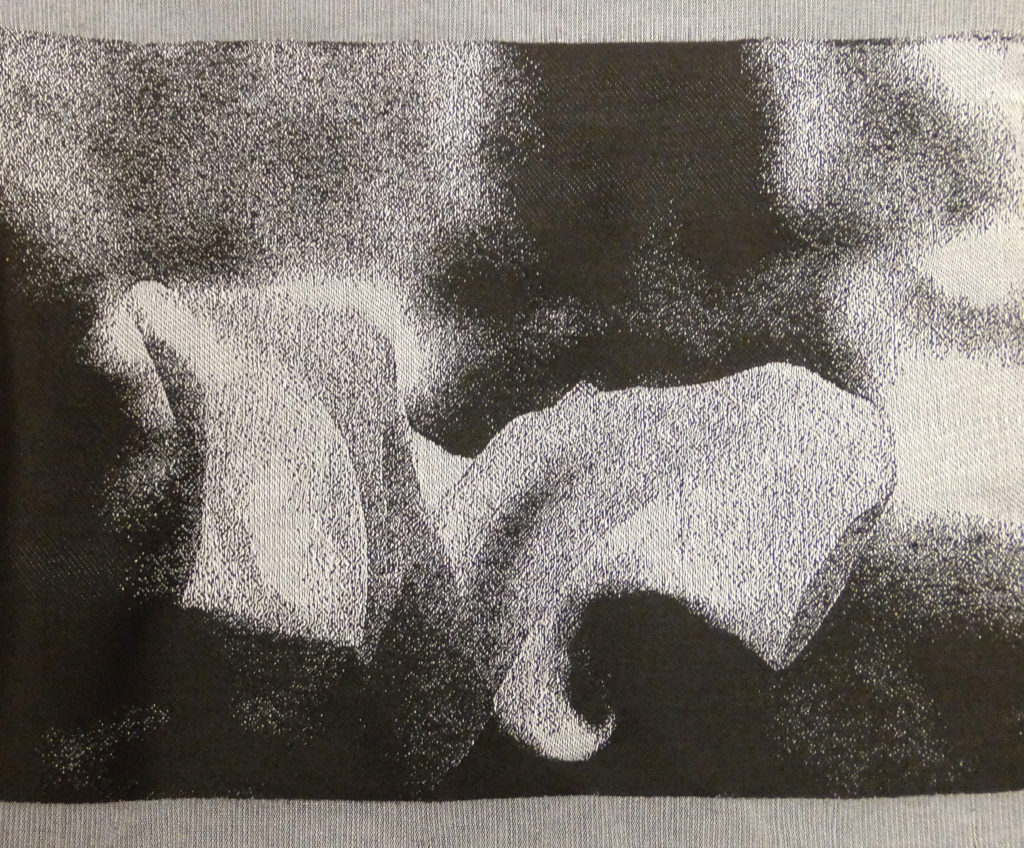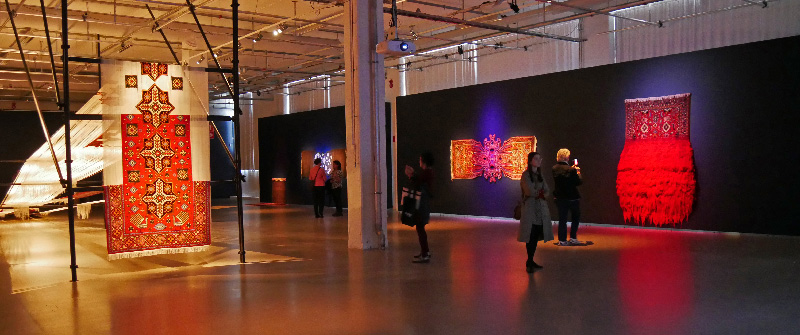 Exhibitions: Faig Ahmed: exhibition "Equation" at the Textile Museum of Sweden in Borås
This artist from Azerbaijan had his first large exhibition in Europe. I had seen his work in the exhibition "Threads as a Metaphor for Interweaving" in 2014 in Arnhem and was not so convinced than, given his destruction process of old valuable carpets. This time the show came across with such power that one  could not resist its charme. Faig Ahmed lecture was honest to the point that it was painful to listen to him. A sentence from the traditional women who had to weave his tapestries, stayed with me: "Do you want to change yourself or the tapestries?"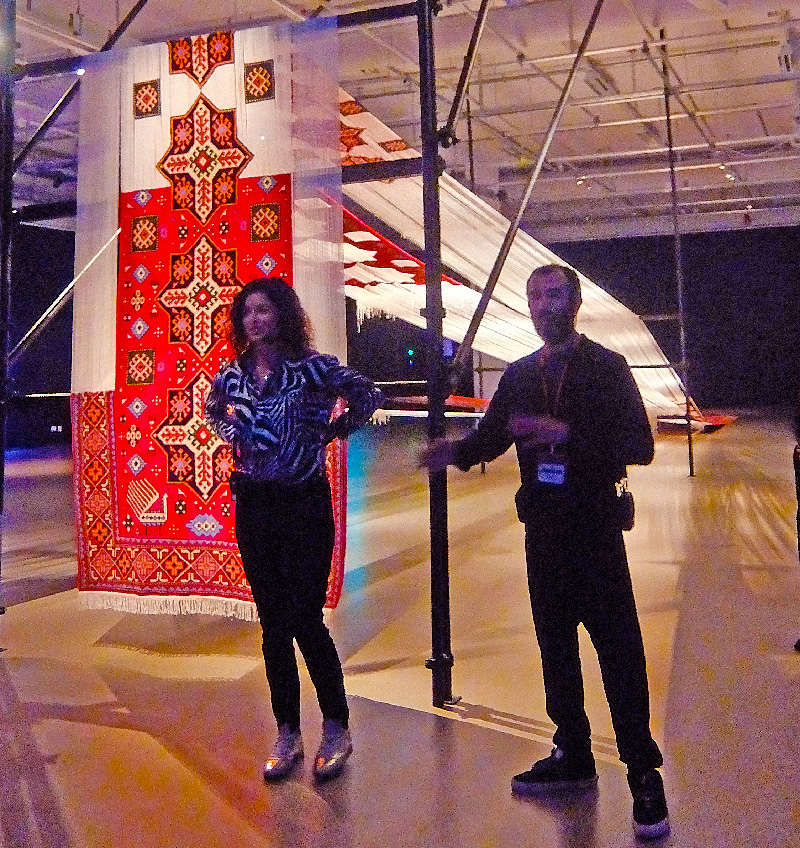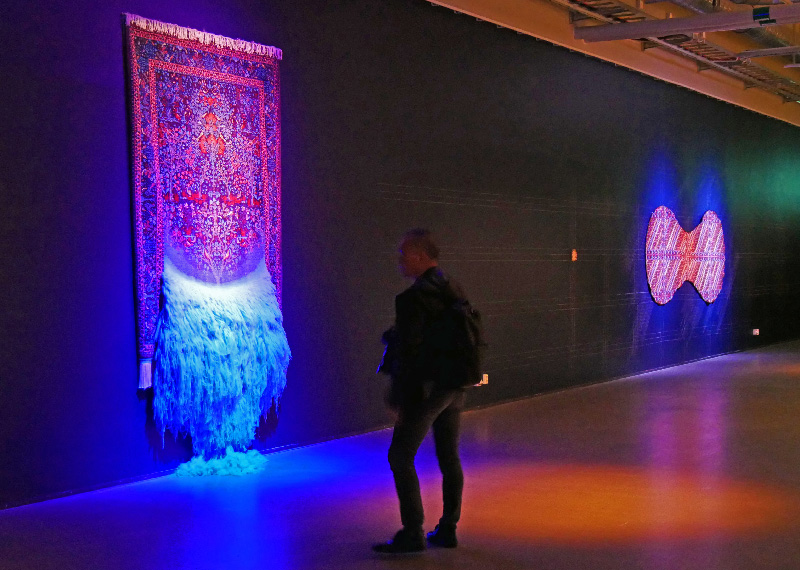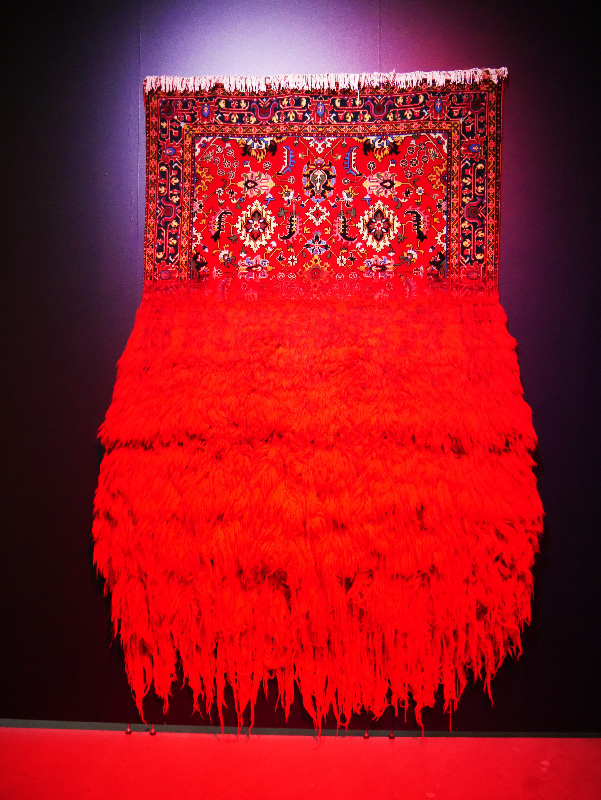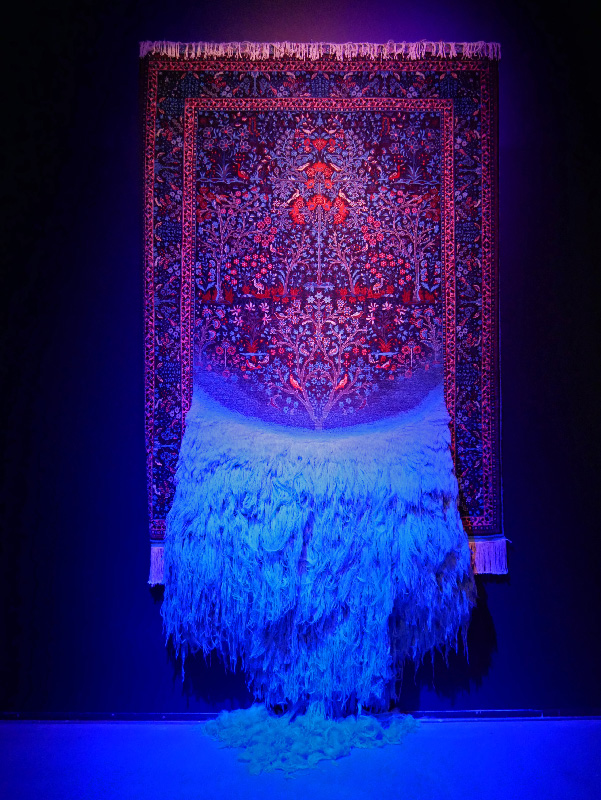 A further important exhibition: Grethe Sørensen: "Out of Pixel" at the Abecita Art Museum
I have followed what Grethe is weaving since a long time and admire her work and what she has achieved with the Jacquard technique. It will stay a mystery to me that such work is not easily to be found in the world of fine art where everybody has their paintings woven at Flanders Tapestries, not knowing anything about the Jacquard technique themselves. Grethe´s way of working is so much more an integration of art and textile technique! I am quite sure that some day the fine art world will recognize her, all the more as she is represented by a good gallery. She did receive the well-deserved prestigious textile prize, the Nordic Textile Award in a ceremony with dinner at the Fashion Center in  Borås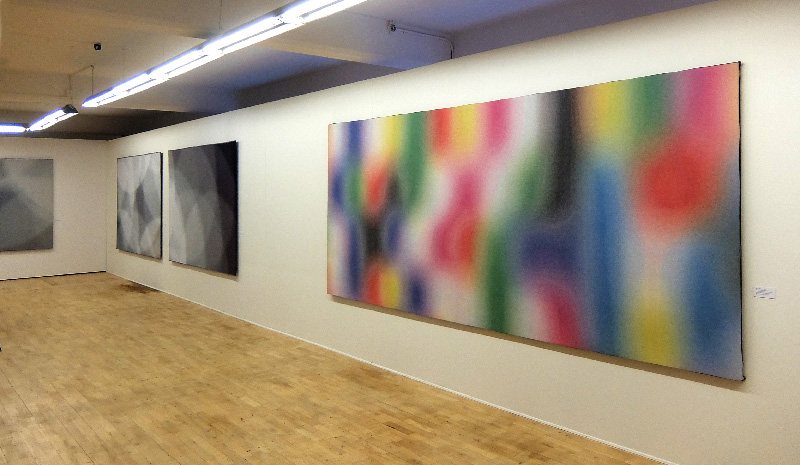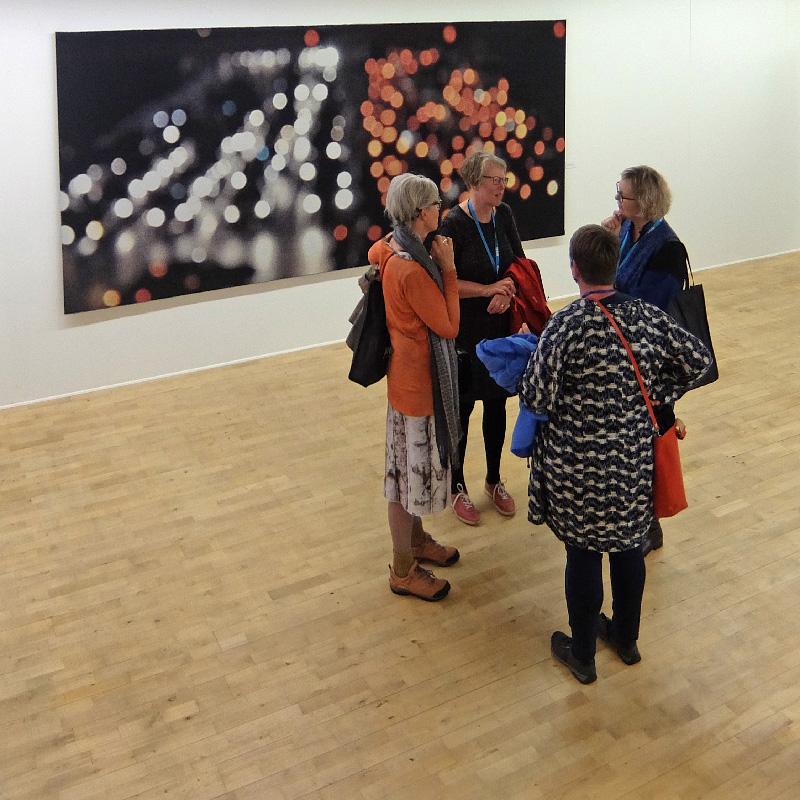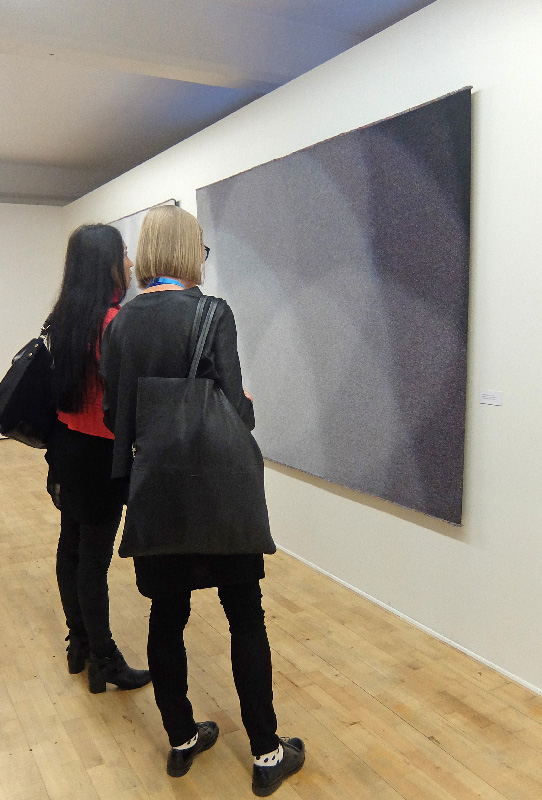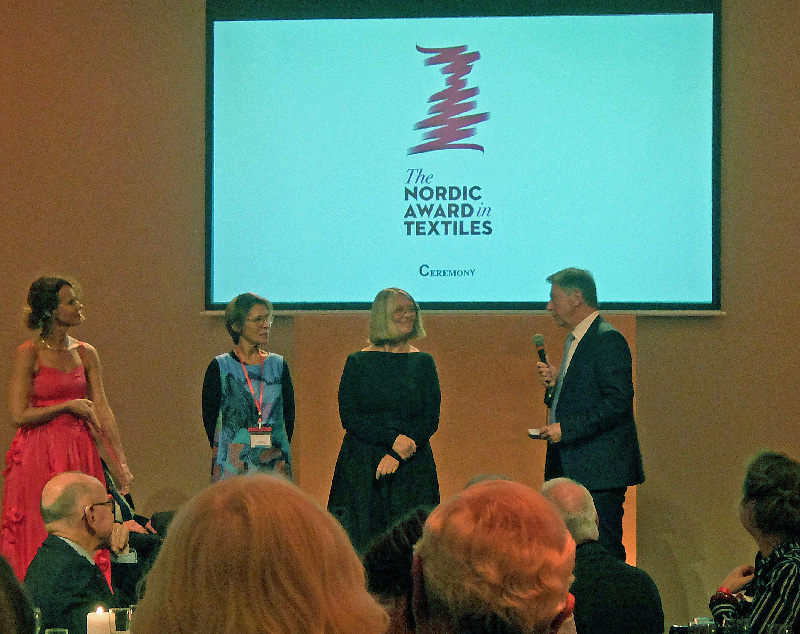 The Exhibition Everyday Matter – The Value of Textile Art at the Textile Museum in Borås by members of Nordic Textile Art
An exhibition created with the focus of materiality, slowness and opportunities of the craft. Further the focus was on innovation and critical processing of everyday life. In collaboration with the Textile Museum of Sweden, Nordic Textile Art (NTA) presents Everyday matter a notable exhibition of works in large formats. The starting point is everyday materials and the slow processes of textile art. Threads we all recognise but take years to master.
The exhibition shows methods that can eliminate time and communicate through their materiality. While the artists look back in history, they work towards yet undiscovered possibilities. Everyday Matter – A critical processing of daily life. Since its founding, the NTA has been run by professional textile artists in the form of both the Nordic Textile Council (NTC) and a board of the association. All of the members of these are enthusiasts who strive to place the spotlight on textile art.
The ten invited artists: From Sweden, Elsa Agélii and Emelie Röndahl; from Norway, Kari Hjertholm and Løvaas & Wagle; from Finland, Ulla-Maija Vikman and Silja Puranen; from Iceland, Ásta Vilhelmína Guðmundsdóttir and Bryndís Björgvinsdóttir; from Denmark, Grethe Wittrock and Ane Henriksen. The ten artists juried from a closed call from NTA: Helga Palina Brynjolfsdottir, Brenner Remberg, Laura Isoniemi, Raija Jokinen, Aino Kajaniemi, Kerstin Lindström, , Vibeke Lindhardt, Linnea Blomgren, and Josabet Werkmäster.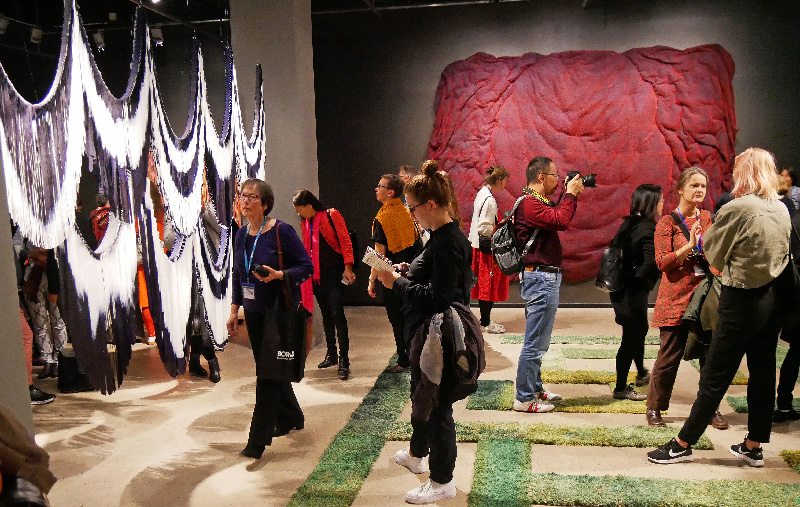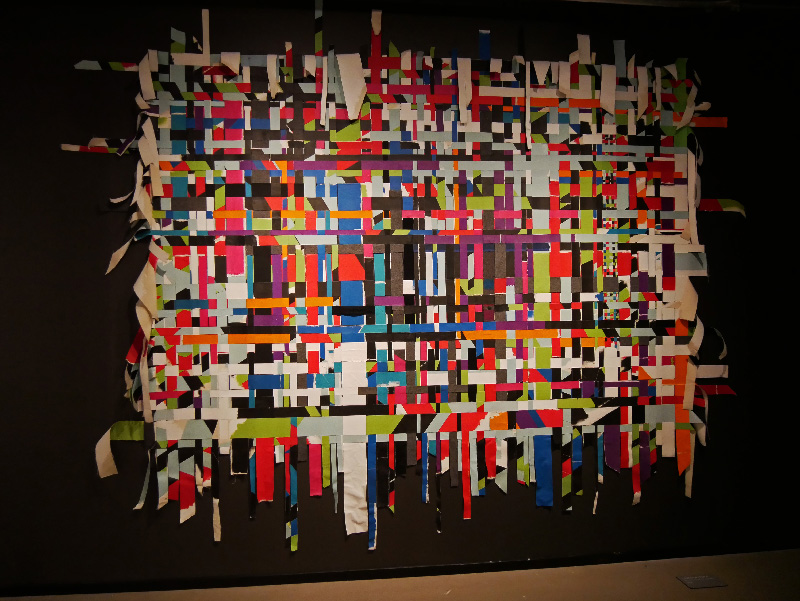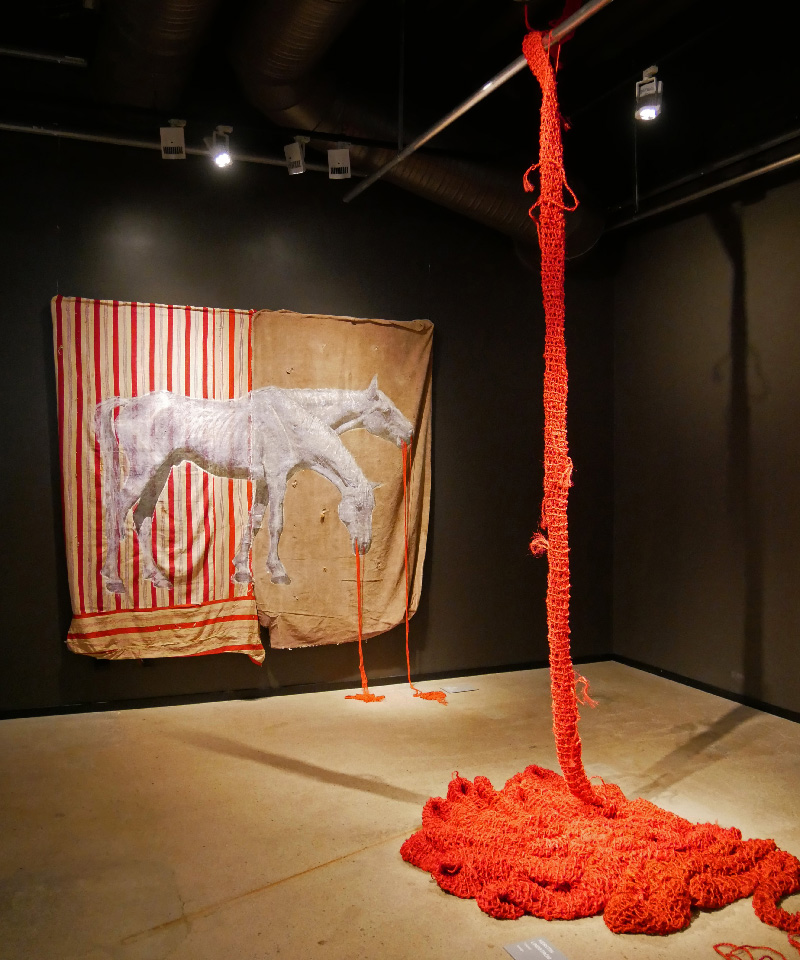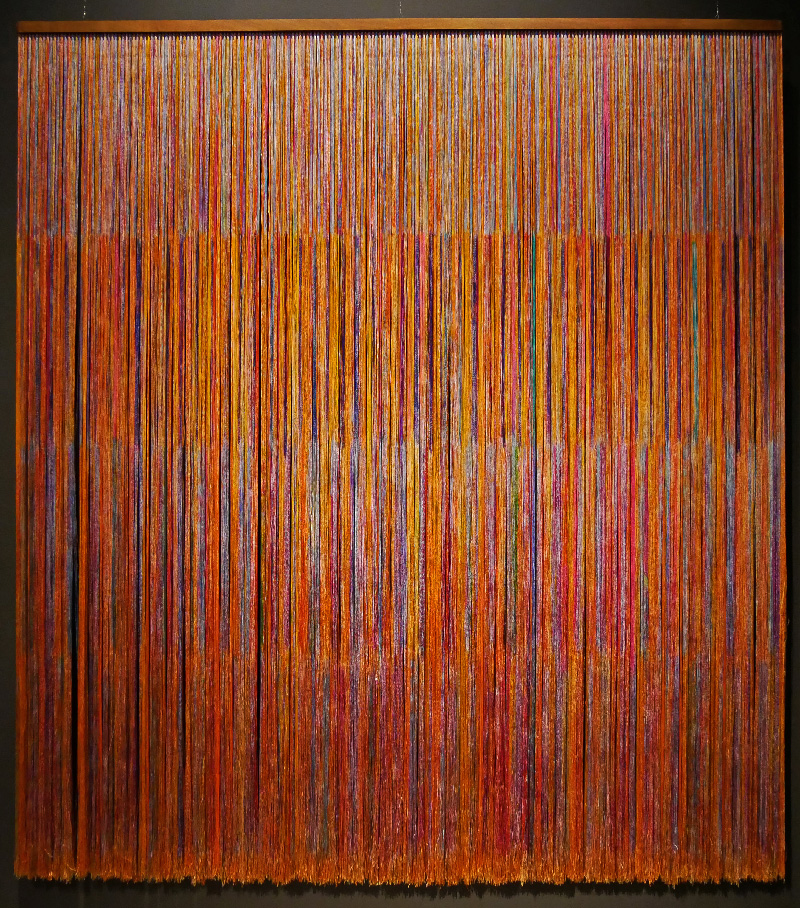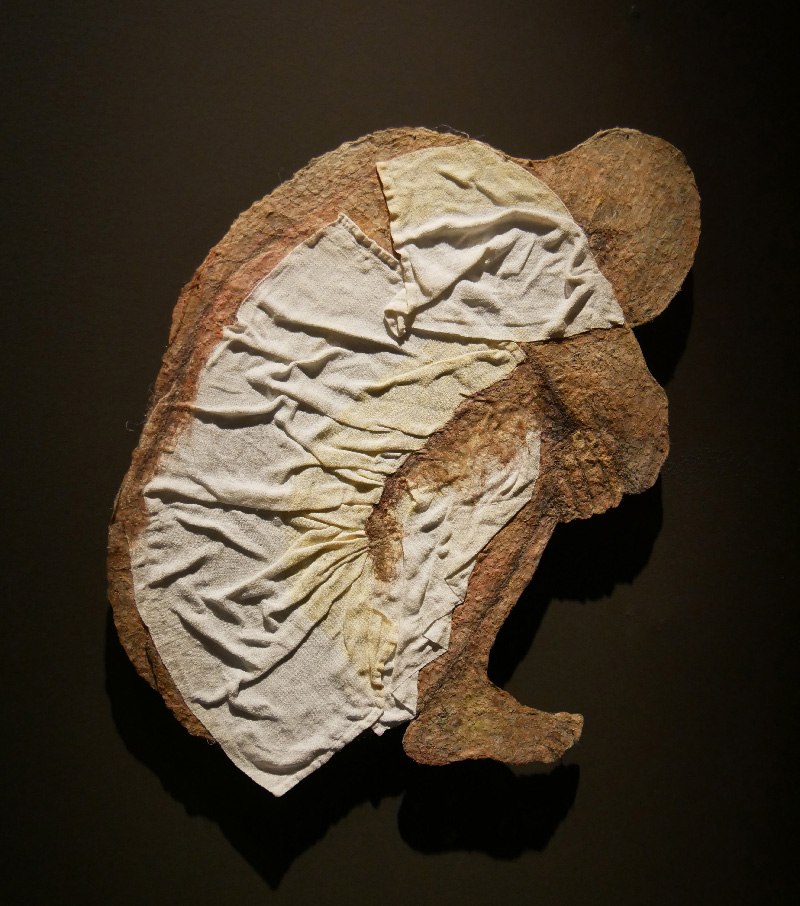 the 10th TEXO triennial of textile art
A major exhibition "Johtolanka / Narrative Thread" showing work by the Finnish Textile Artists Association TEXO was on view at Rydals Museum. 
Modern textile art surprises with its diversity and the range of techniques, materials and perspectives applied. Narrative Thread, the 10th textile art triennial of TEXO, wants to introduce visitors to new Finnish textile art. It was first shown at the Museum Centre Vaprikki in Tampere, Finland (2016/2017)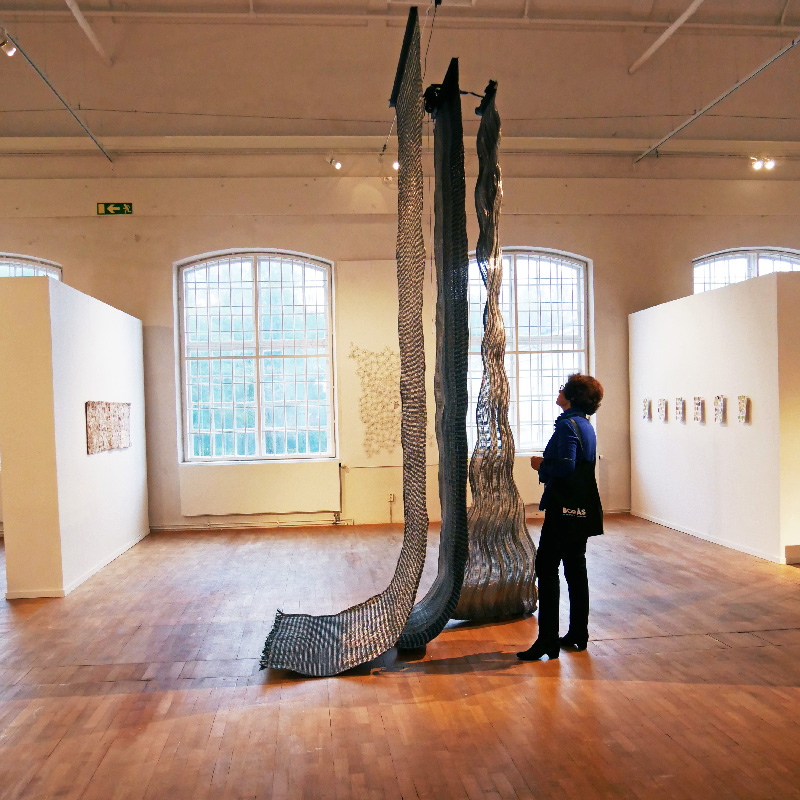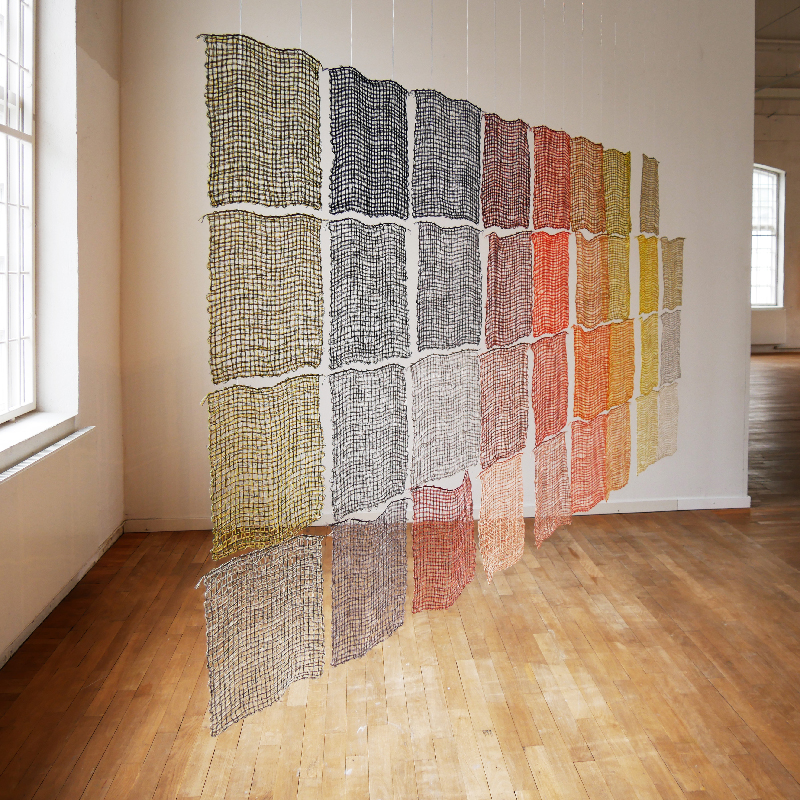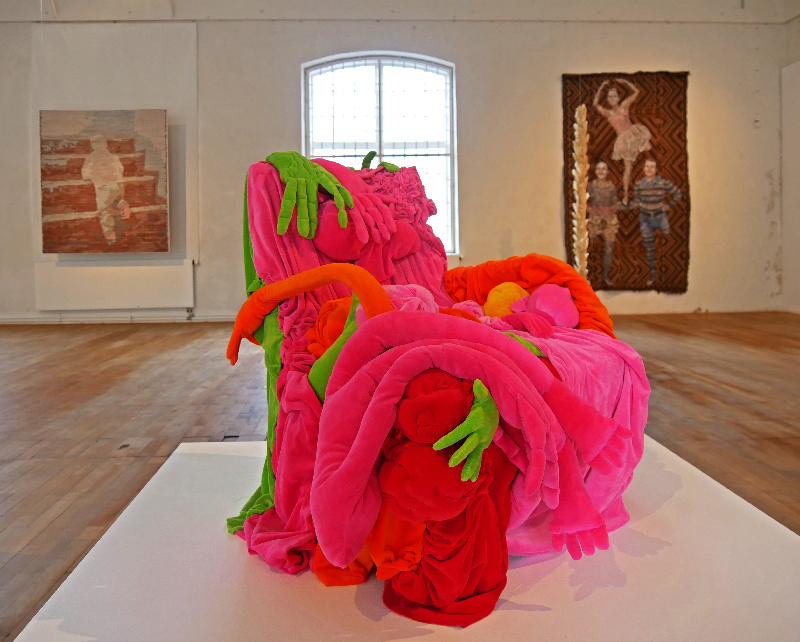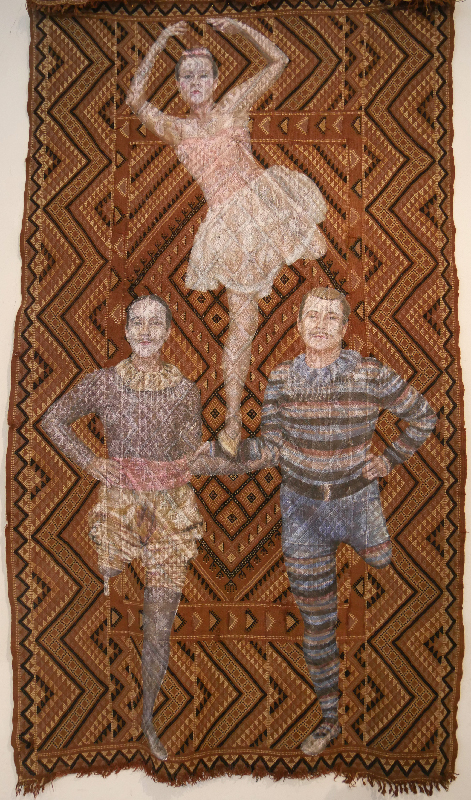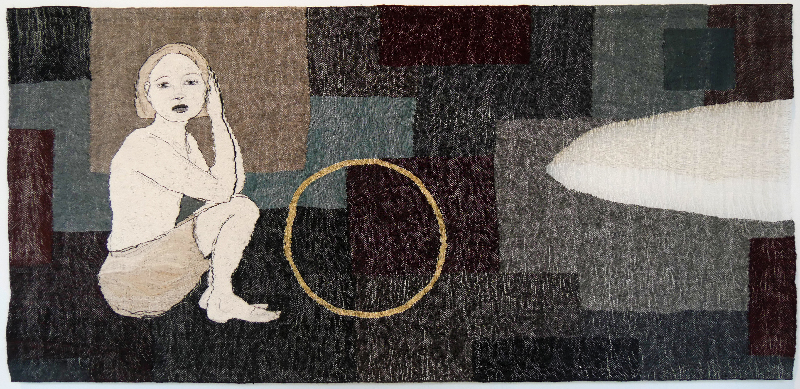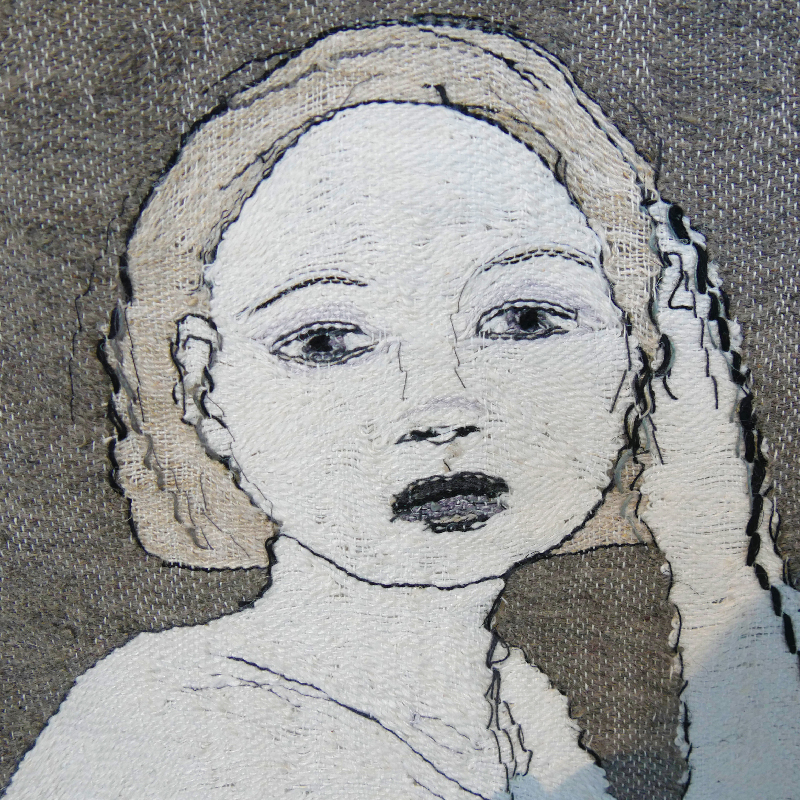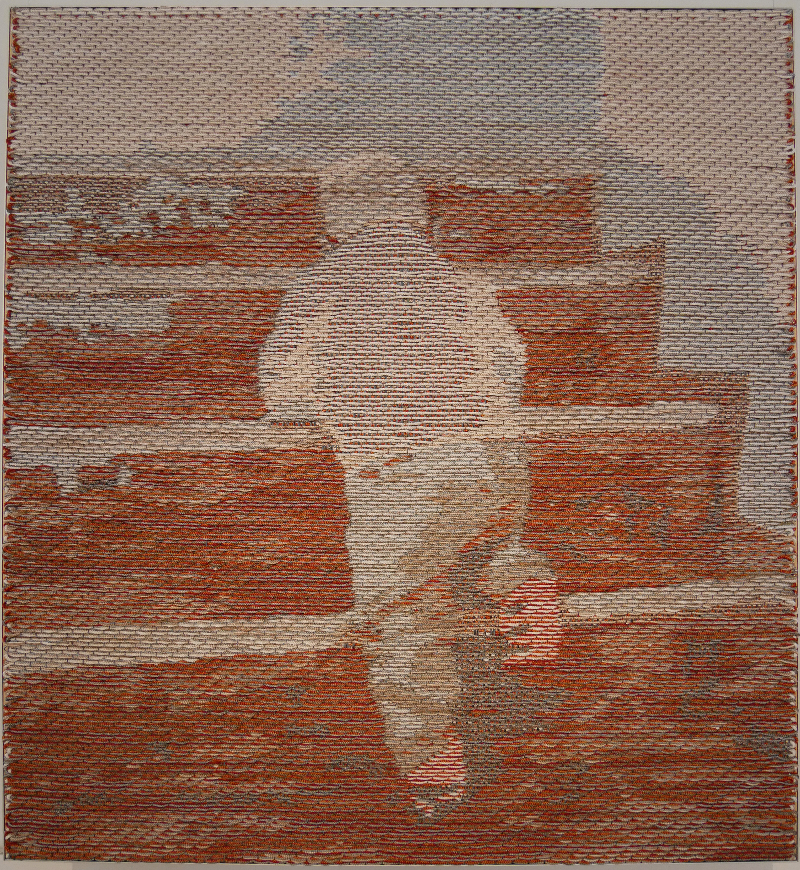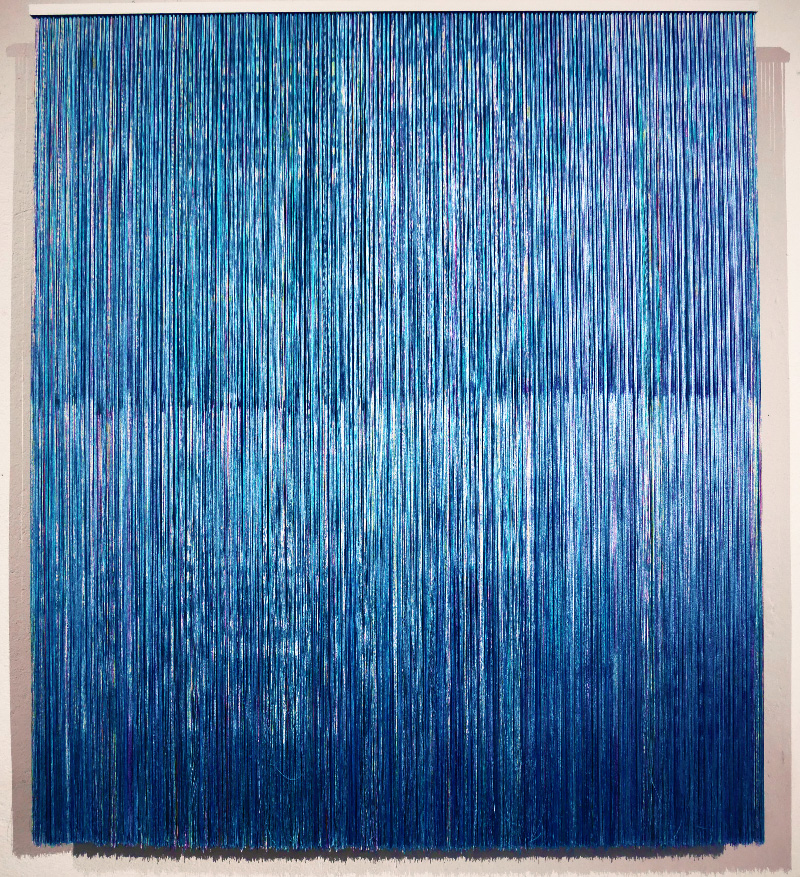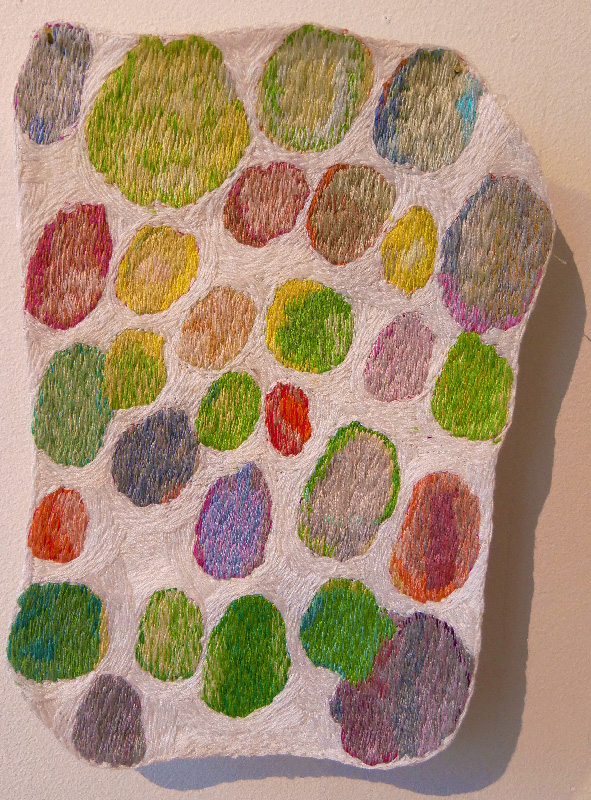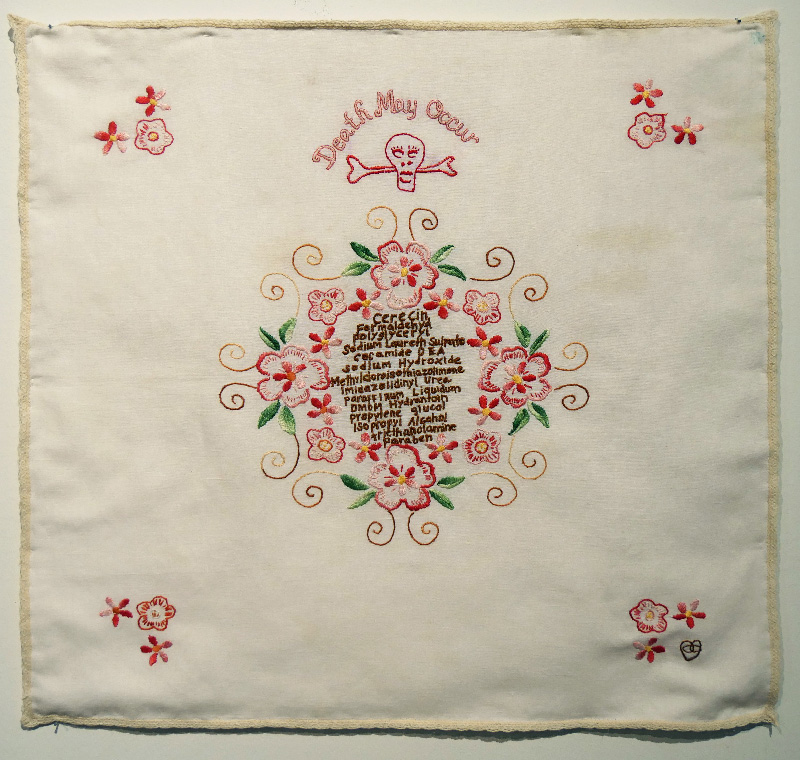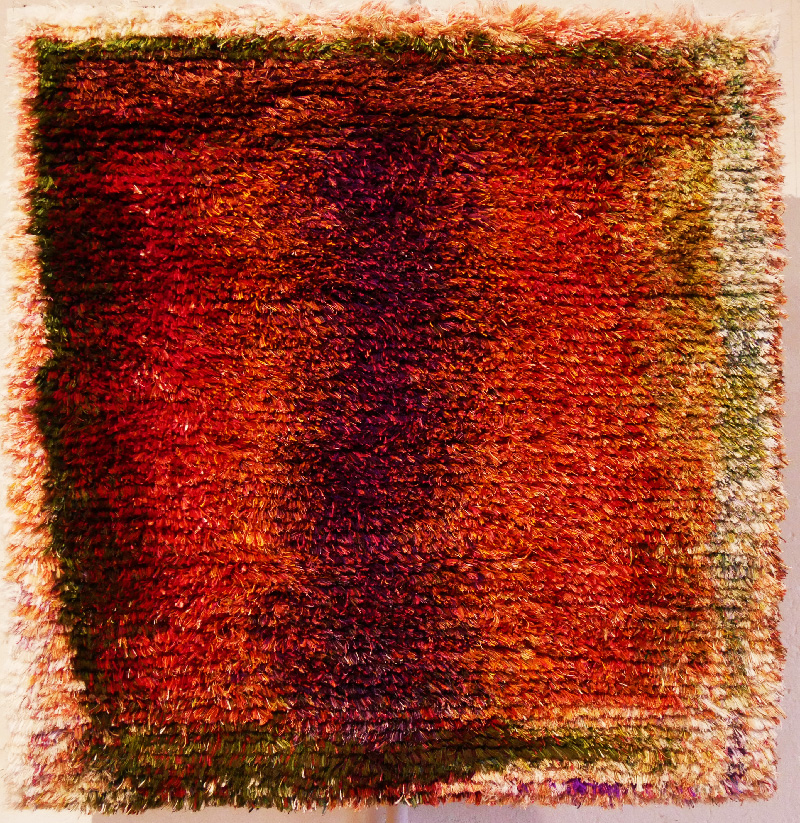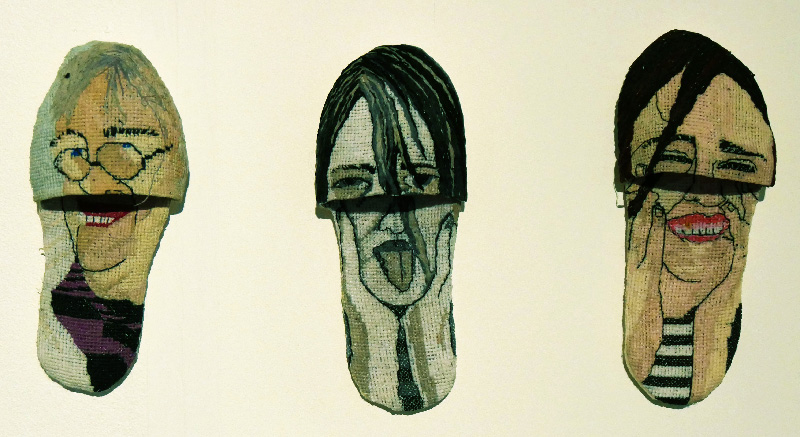 Also at Rydals Museum : A Pop Up Exhibition by members of the Nordic Textile Art together with the results of some NTA workshops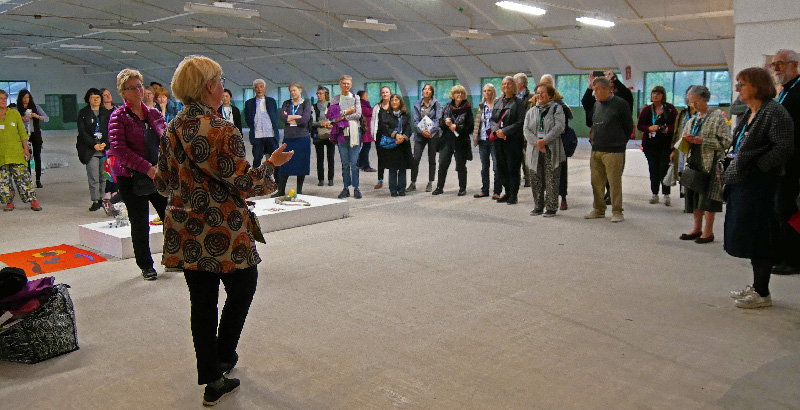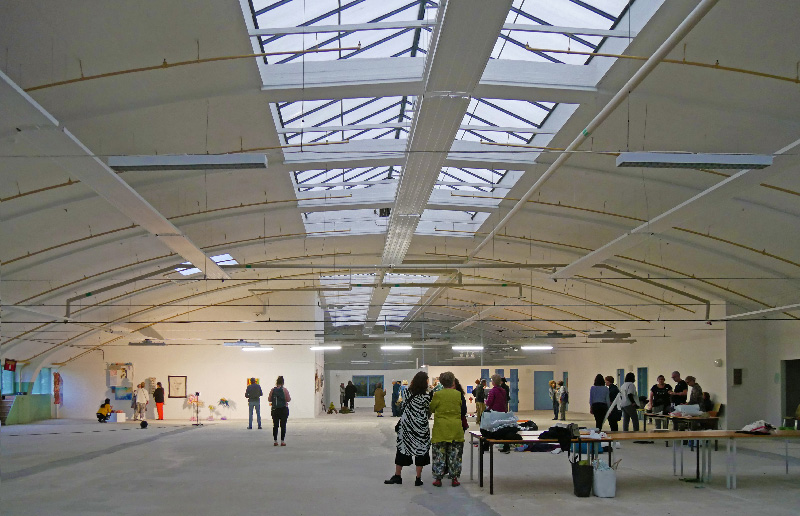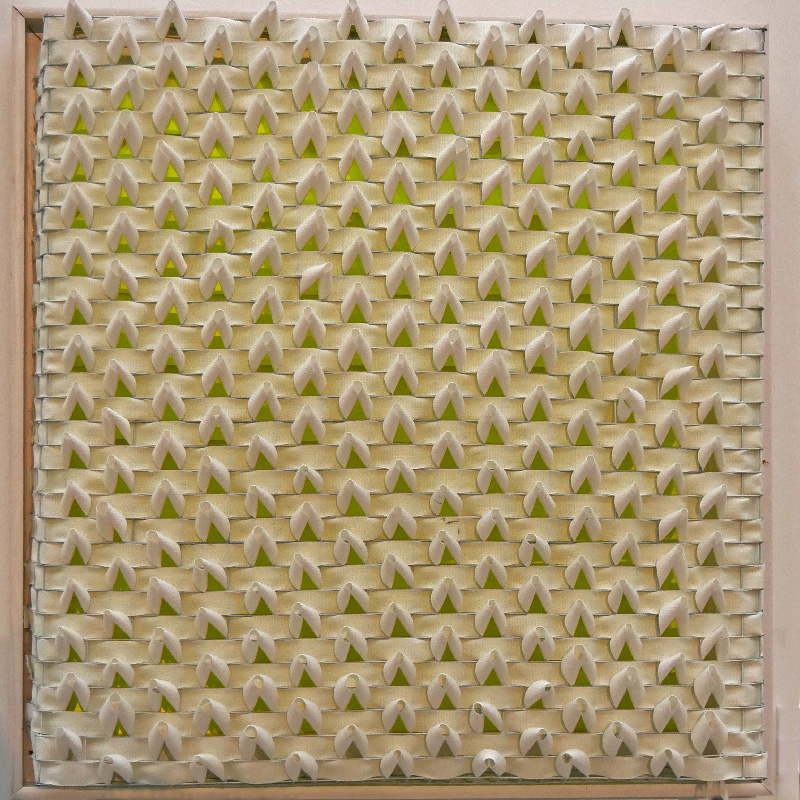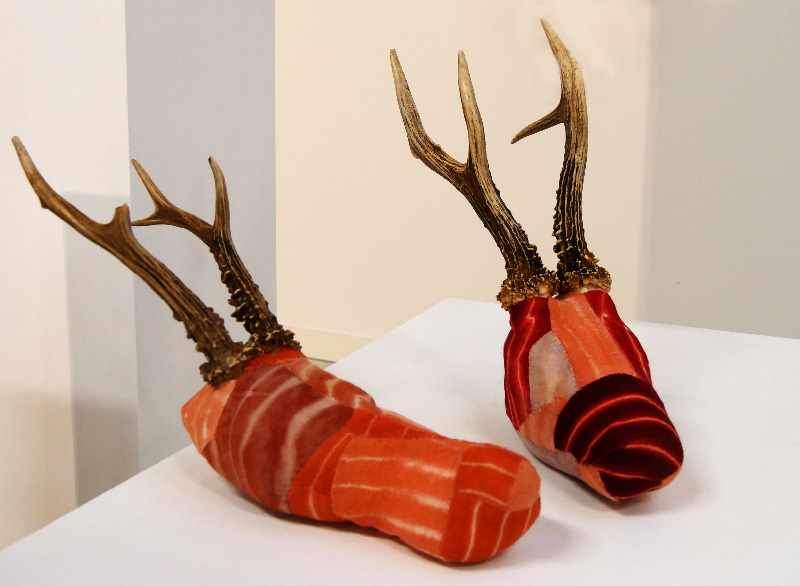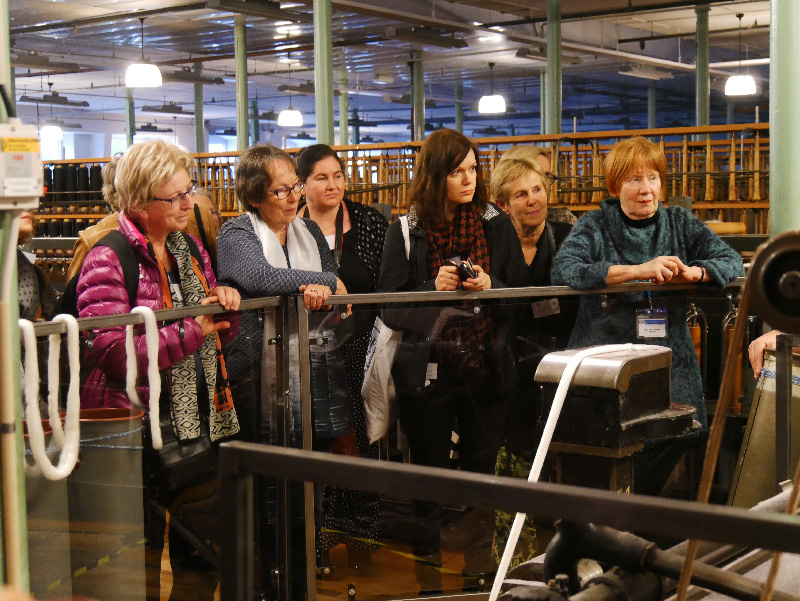 A small embroidery exhibition by Gunilla Pantzar at the Rydals Museum did show some very fine work. I was happy to be able to see it as I did not know the artist: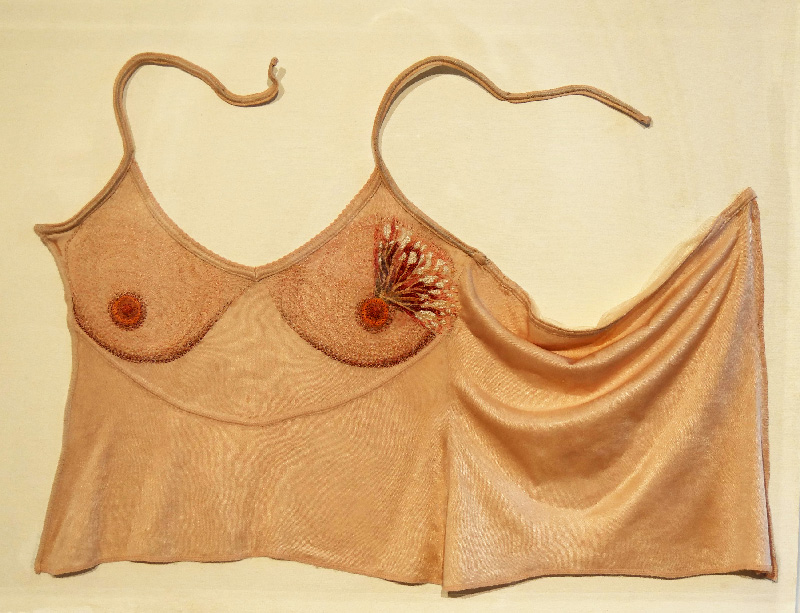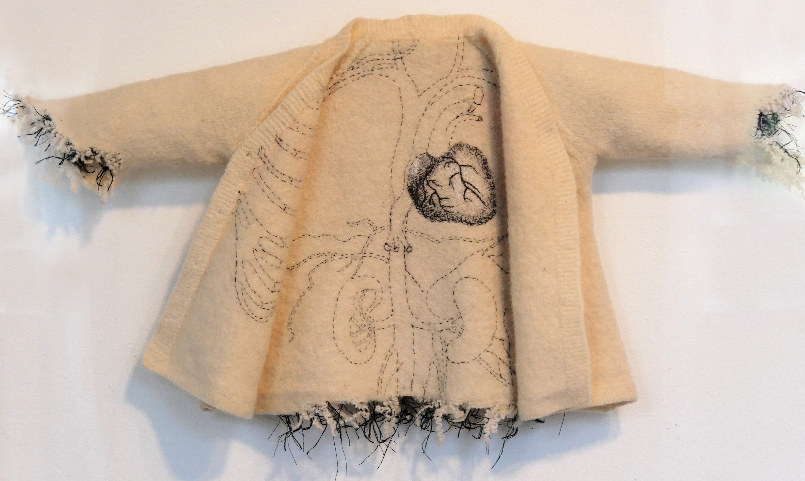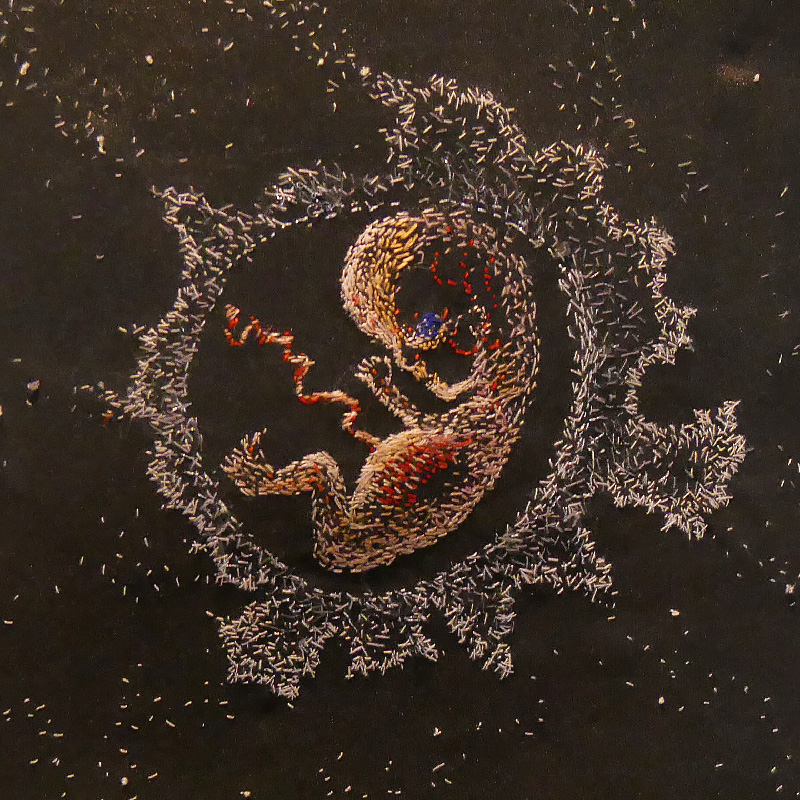 Exhibition "Sutur – Ihopasytt / Ten artists Interpreting Time in Stitches" at Älgården Konstgrafiska Verkstad, showing work done in embroidery technique from Nordic artists. I loved the work!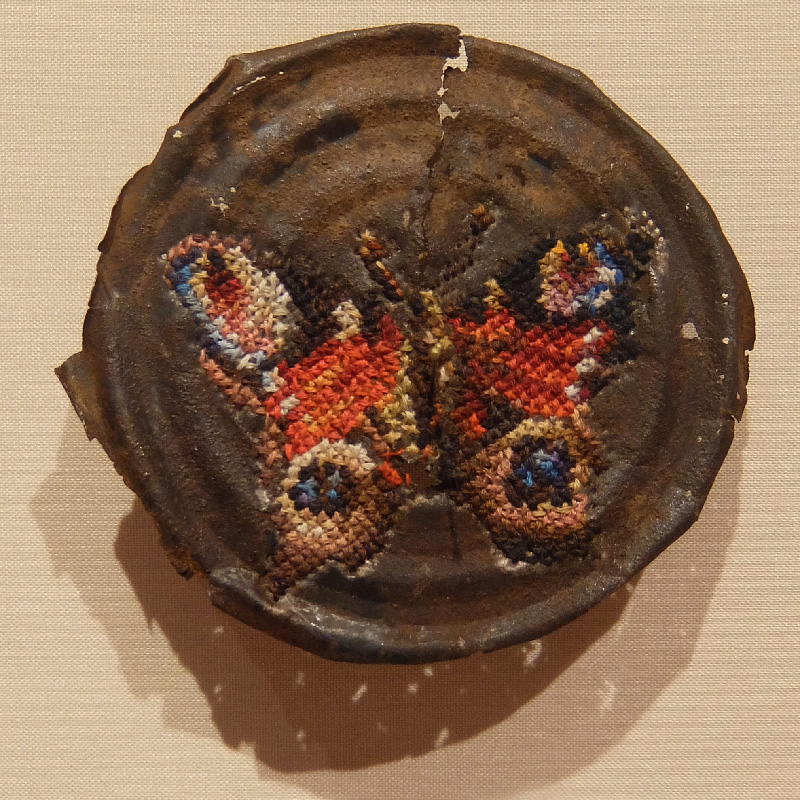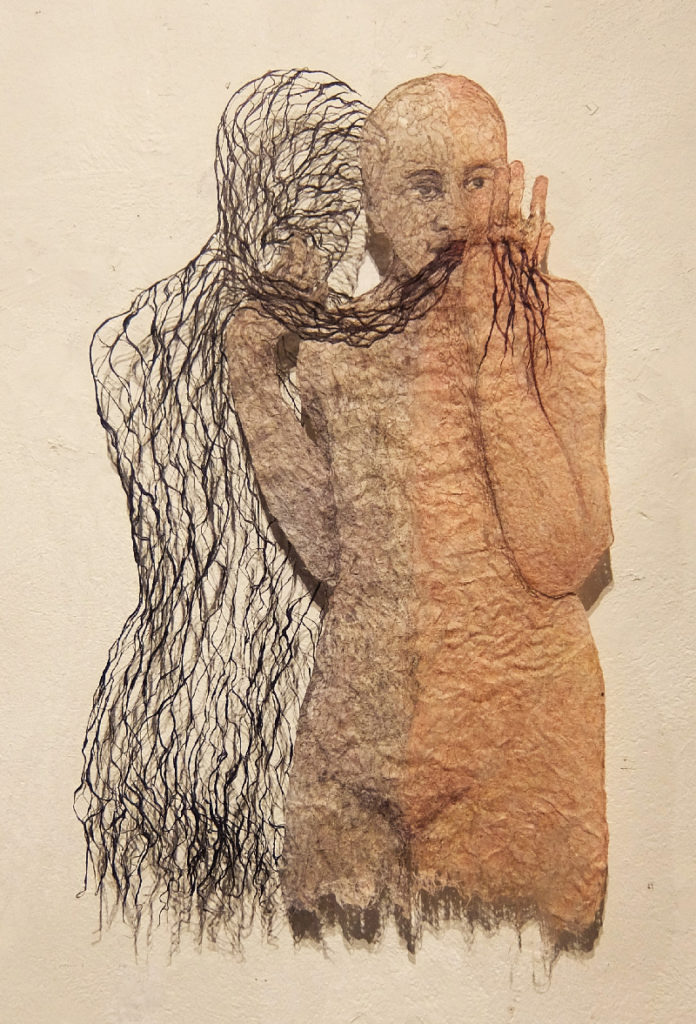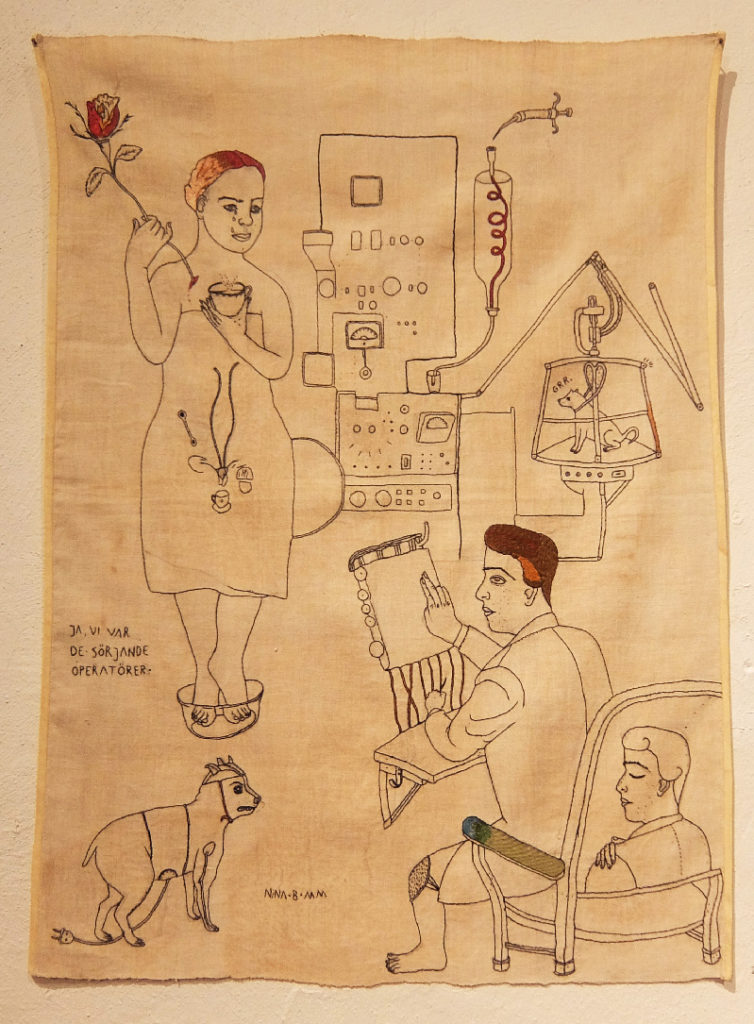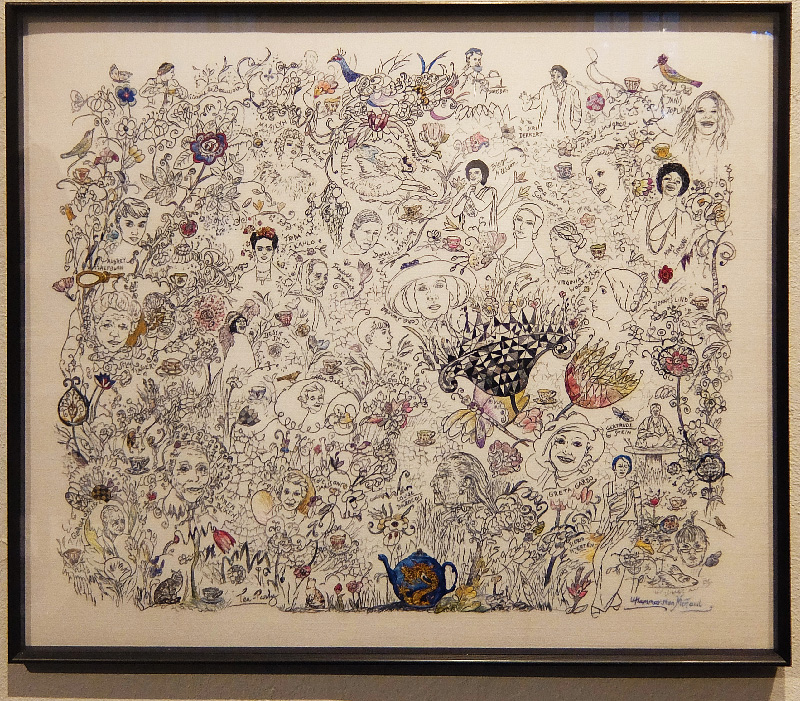 Excursions to the textile industry around Borås
A visit to Sweden's finest. Starting at Ljungberg's printing factory and shop showing exclusive hand-printing, flatbed and rotary printing and ending with Kasthall, since 1889, producing rugs in the finest material with unique craftsmanship, design and innovation.