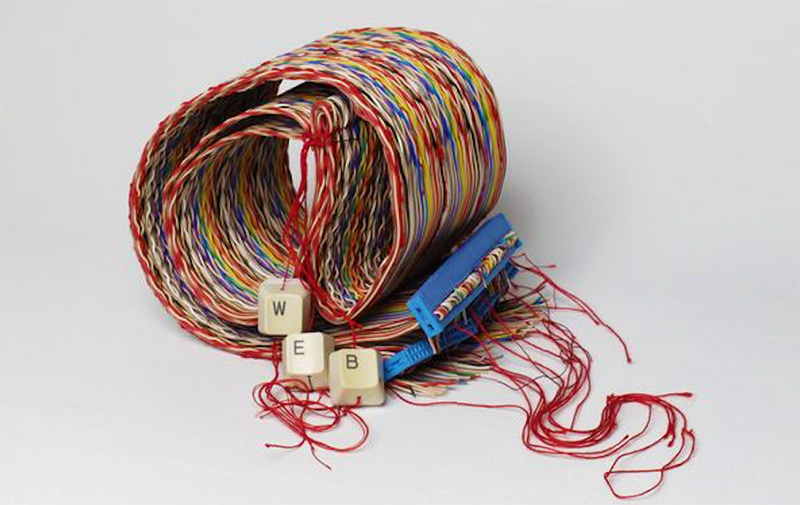 11th International Triennial of Mini-Textiles, Angers ; traveling exhibition from June – December 2017
The City of Angers, heir to a long tradition and an invaluable heritage that includes the magnificent medieval Apocalypse by Jean Bondol, and the more contemporary Chant du Monde by Jean Lurçat, holds an eminent place in the world of tapestry and textile art.
Thanks to the Musée Jean Lurçat et de la tapisserie contemporaine, created in 1986 and boasting over 500 textile works acquired in 30 years, Angers has established a firm reputation as the city of tapestry and textile art, a reputation consolidated by its organization of the 8th edition of the Triennale Internationale de Mini-Textiles (International Textile Art Triennial).
The theme of this event is the following : As free as art!*The maximum size of works, including the frame, is 12 cm x 12 cm x 12 cm (surface or volume). The artist should present only one recent work (less than one year old).
This work will be judged from two photographs on a digital support preferably on CD or otherwise, sent by email (TIFF or JPEG format, 2,000 x 3,000 pixels, 300 DPI). These should represent two different views of the original work (one image should represent the whole work and the other, a detail). These will not be returned to the artist. The original artwork should not be sent in place of the pictures.
The selection of works will be done by a jury made up of professionals in the domain of textile art, as well as museum curators. The works will be judged according to the criteria below:
• – The creativity and plastic quality of the work,
• – The relevance of the work in relation to the theme,
• – The technical and aesthetic quality of execution,
• – The originality of the textile work. –
It is imperative that the complete file (entry form, pictures in CD format, and the signed copyright assignment agreement), is sent before the final deadline of :
Friday, 28 October 2016 to the address below:
Direction et Conservation des Musées d'Angers
XI Triennale Internationale des Mini-Textiles
14 Rue du Musée- 49100 Angers – France
Tel.: +33 (0)2.41.05.38.00 – Fax: +33 (0)2.41.05.38.09
or by email: musees@ville.angers.fr Incomplete files or files received after this date will not be considered.
You will find below an entry form,  and the rules and regulations for participation in this XI Triennale Internationale des mini-textiles.
Entry form: http://musees.angers.fr/fileadmin/plugin/tx_dcddownloads/1_formulaire_d_inscription.pdf
Regulations for participation: http://musees.angers.fr/fileadmin/plugin/tx_dcddownloads/2_reglement_triennale_francais_angl.pdf