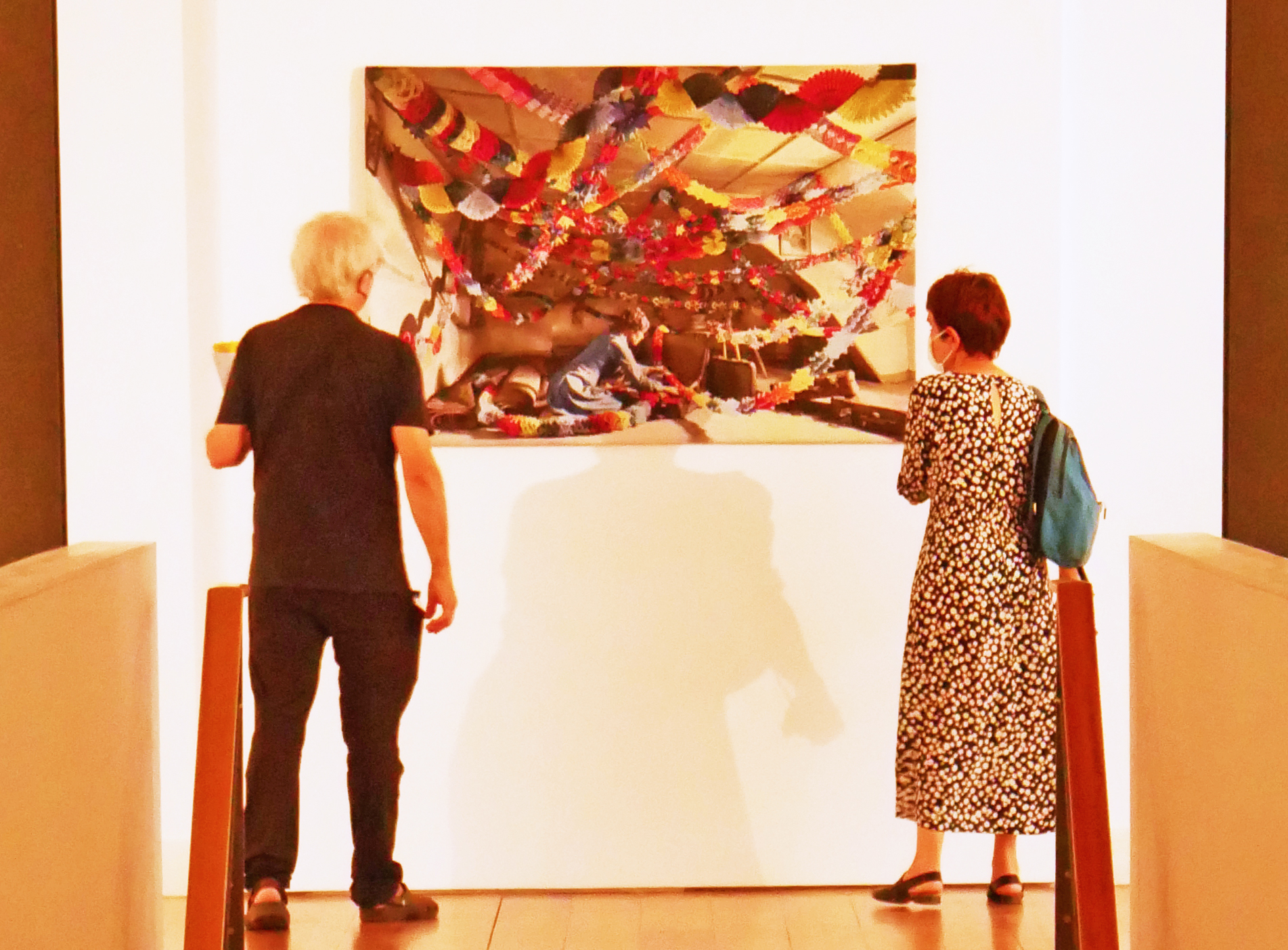 Contextile 2020 – Contemporary Textile Art Biennial from 5 September to 25 October 2020
On a very warm and sunny 5 September I made it to Guimarães, Portugal to visit Contextile, the Biennial competition/exhibition with accompanying events. It was the 5th edition of this important event, set up as a cooperation between a Portuguese textile region and art organizers Ideas Emergent.
In their call the organizers have always asked for ART in the first place but made with textile. I had seen the very first edition of this event in 2012 (at that time it was called a Triennial) and thought of it at that time as a good way for Portuguese textile and other artists to be more present in Europe.
Now it was much more than that, a real meeting place of art and textile with interesting works, not only from the sphere of fine art executed in textiles, but also some wonderful real textile art that I had not expected to see here. Clearly the organizers are more confident now that they will receive high quality art, and are thus more generous towards textile art (often still seen as too crafty). The textile competence of the jury may have been decisive!
From the 3 prizes, two were Jacquard woven (one just partly) a further one was an assemblage of found embroideries: Krista Leesi from Estonia became the Acquisition Prize Award for a very fine artwork that was partly paper, partly Jacquard, Monika Grašienė-Žaltė received an Honorable Mention for har large nature-inspired Jacquard-woven work and Aurèlia Jaubert from France was also awarded a Honorable Mention for her assemblage of old embroidered tapestry parts, similar to her work at the Lodz Triennial 2019, but here fitting better in this fine art-oriented Biennial.
One of my personal favorites was the very subtle transparent weavings of Irina Kolesnikova with the theme of connecting the past with the present by delicate dotted lines in a technique that reminds the viewer of ancient coptic tapestry woven into a linen flat woven background.
Three of the chosen works did not make it into the exhibition due to the pandemic situation. I was especially sad not to be able to see the weavings of Daniela Contreras Flores, who gave  an impressing virtual talk.
These textile talks were organized over 2 days in a very professional way. As not many visitors could be present all talks were done via Zoom to be seen online and now they are available on Youtube https://www.youtube.com/watch?v=fXl_ZJpHTNQ
Altogether I wished I could have stayed longer to get to know more about each of the artists. When I heard them explain their work, I was really moved, e.g. listening to the talk about the South-African embroiderers collective; the talk by the artist Magdalena Kleszyńska from Poland, usually working in metal, or the deeply personal talk by Paulina Almeida from Portugal.
I am very grateful to the organizers and the curator Cláudia Melo, that they did organize this exhibition in such extremely difficult times.
As visitors we felt very secure and well looked after. Even outside, in the town of Guimarães, more people were wearing masks than I see on the streets in Holland or Germany!
Beatrijs Sterk
The following information was provided by the organizers:
This International Exhibition counted about 58 artworks, from 50 artists of 29 countries, selected by an international jury composed by Lala de Dios (curator and professor of History of Art and Textile); Janis Jefferies (curator and Emeritus Professor of Visual Arts); Rosa Godinho (visual and textile artist); Jorge Costa (curator and artistic director); Cláudia Melo, (artistic director of Contextile 2020). This exhibition was shown in the  Palácio Vila Flor in Guimarães
Furthermore the biennial has invited the artists Magda Soboń (Poland) and Stephen Schofield (Quebec, Canada) with relevant artistic expression in the field of textile, to exhibit in different locations in the city, with the theme "Places of Memory" as reference.
Following the strategy of cooperation and rapprochement between artists, national and international, the Textile Industry and contemporary textile art, Contextile summoned 8 artists to carry out artistic residencies, challenging for the conception of projects and production of site specific artistic works.
Angelina Nogueira, Paulina Almeida, Patrícia Geraldes, (Portugal); Magdalena Kleszyńska (Poland); Mylene Boisvert and Michèle Lorrain (Quebec, in partnership with BILP); Julia Gryboś e Barbora Zentková (Czech Republic, in partnership with Magic Carpets platform). The results of these residencies were shown in the Convento de Santo António dos Capuchos, Guimarães
There also was an open -air video screening curated by Luísa Alvão, screenwriter and cinephile, presents a set of films that stimulate a reflection from a dialogue between the textile territory of Vale do Ave with textile industrial universes from other parts of the world
Multimedia performance designed by Lithuanian artists Aukse Petruliene and Darius Petrulius, in which the actors (silicone characters) are created from a process of collecting testimonies from the textile community of Guimarães (with mediation by Paula Nogueira), allowing the construction of a narrative from the memory of the textile factory.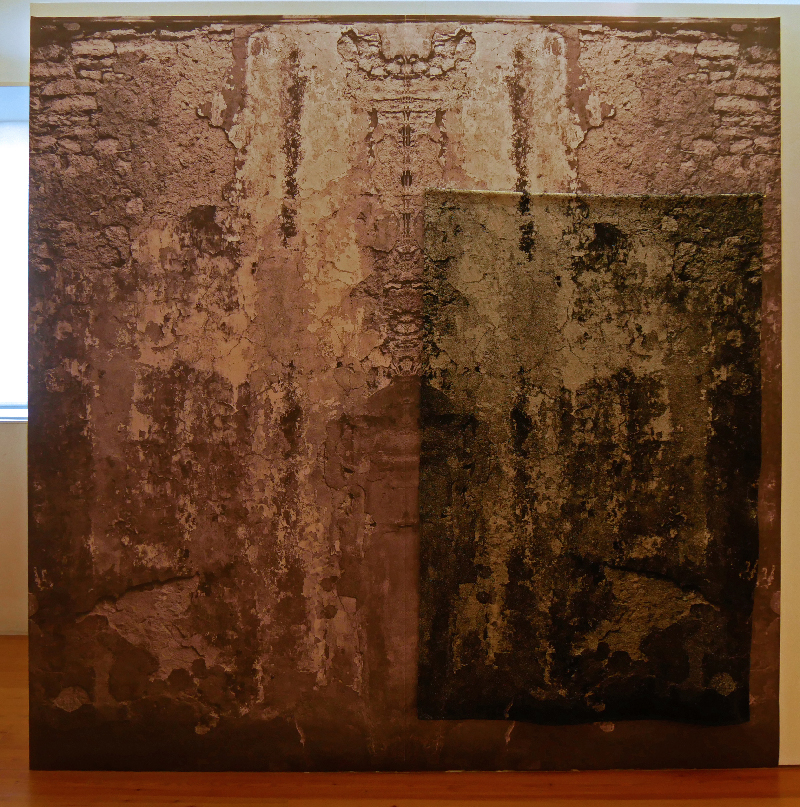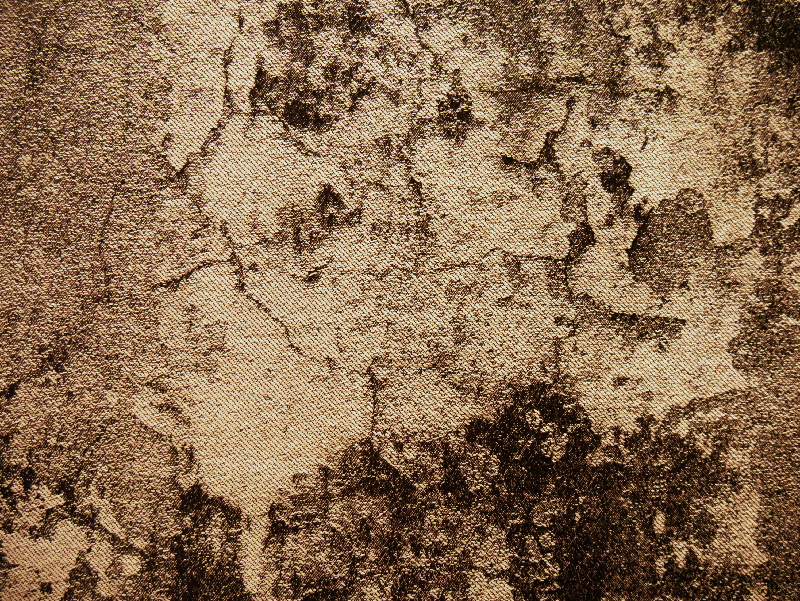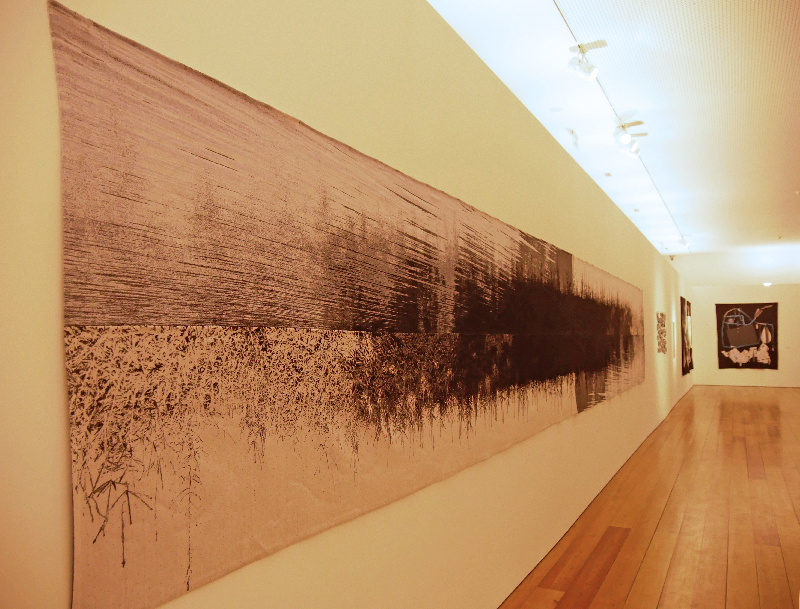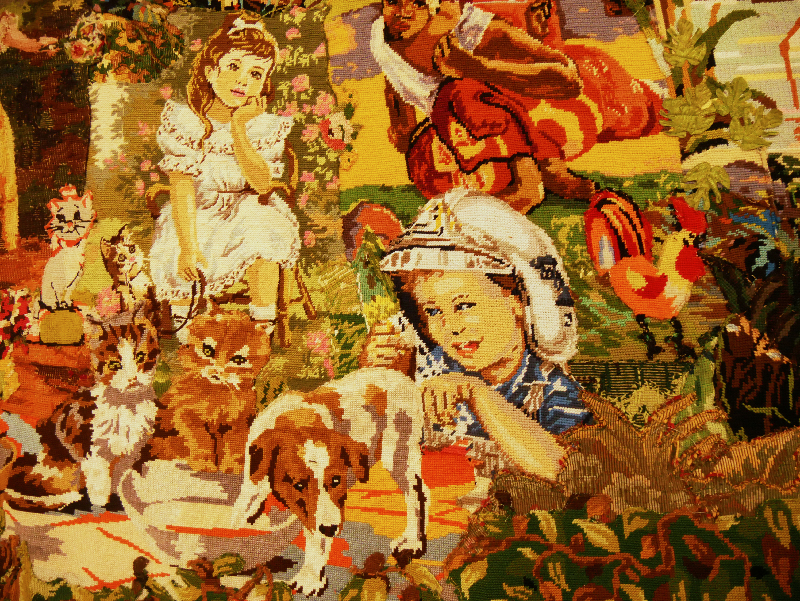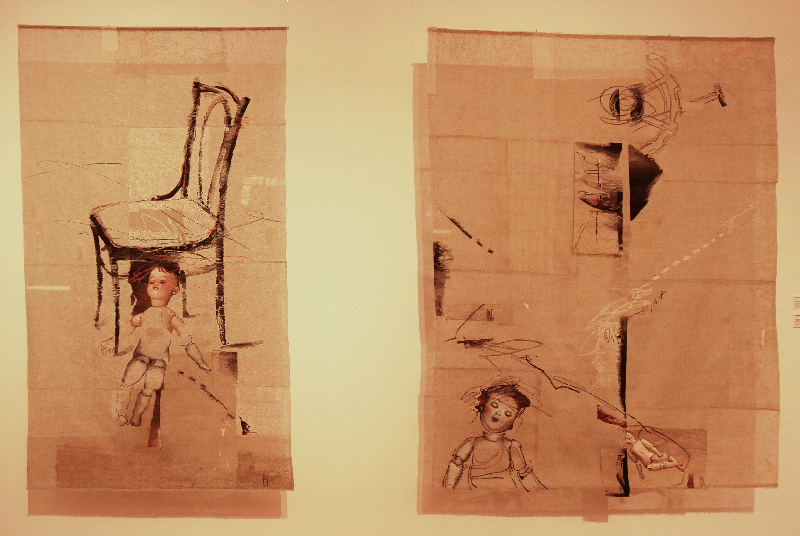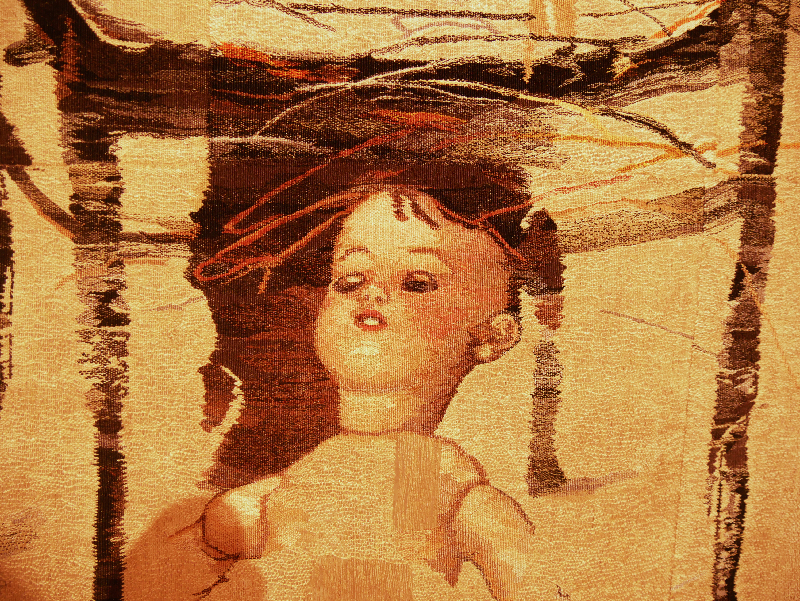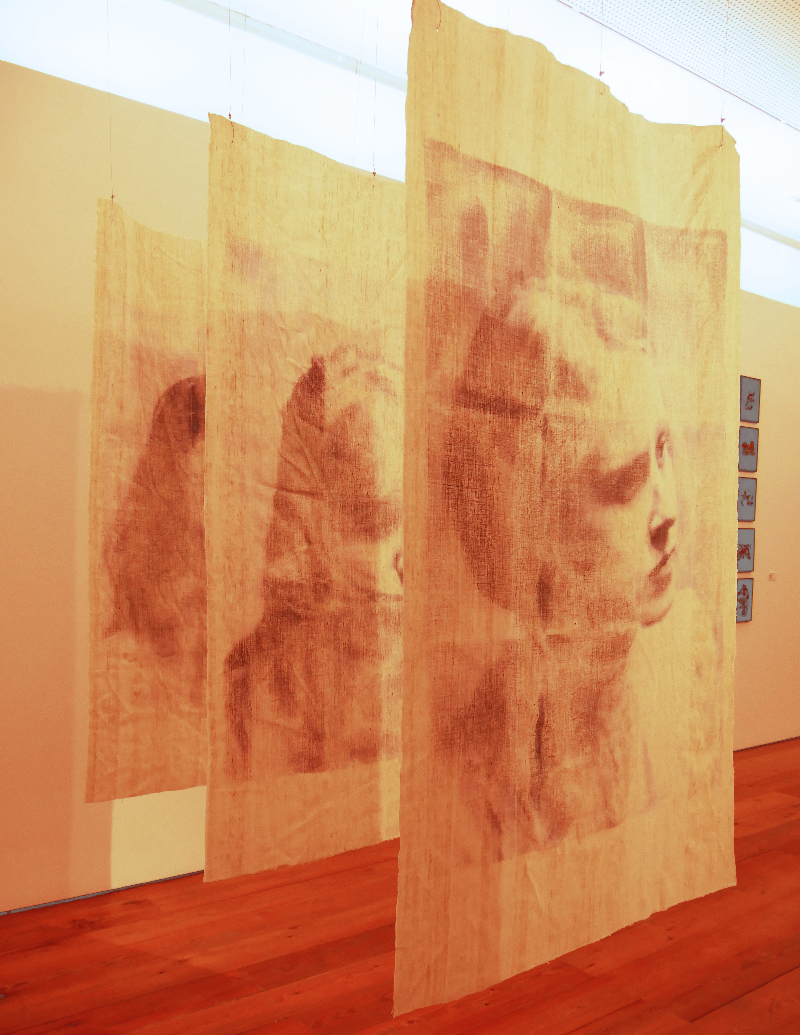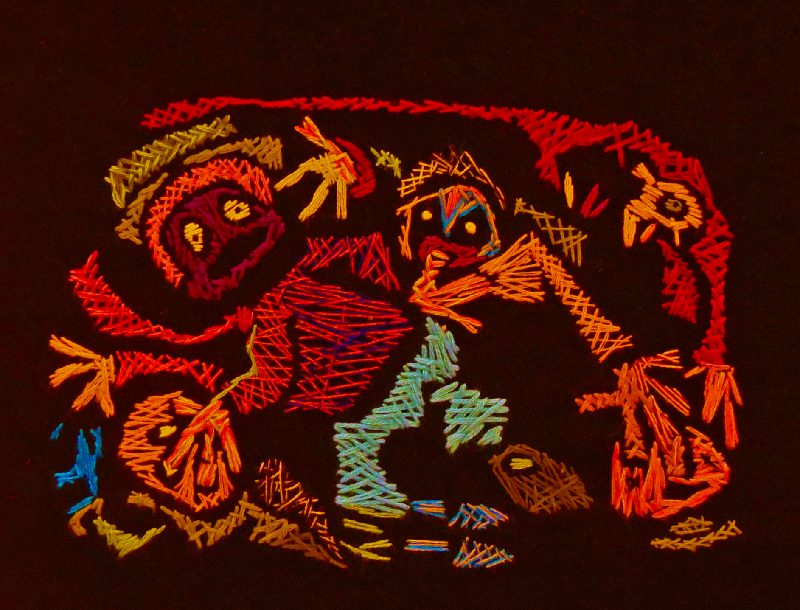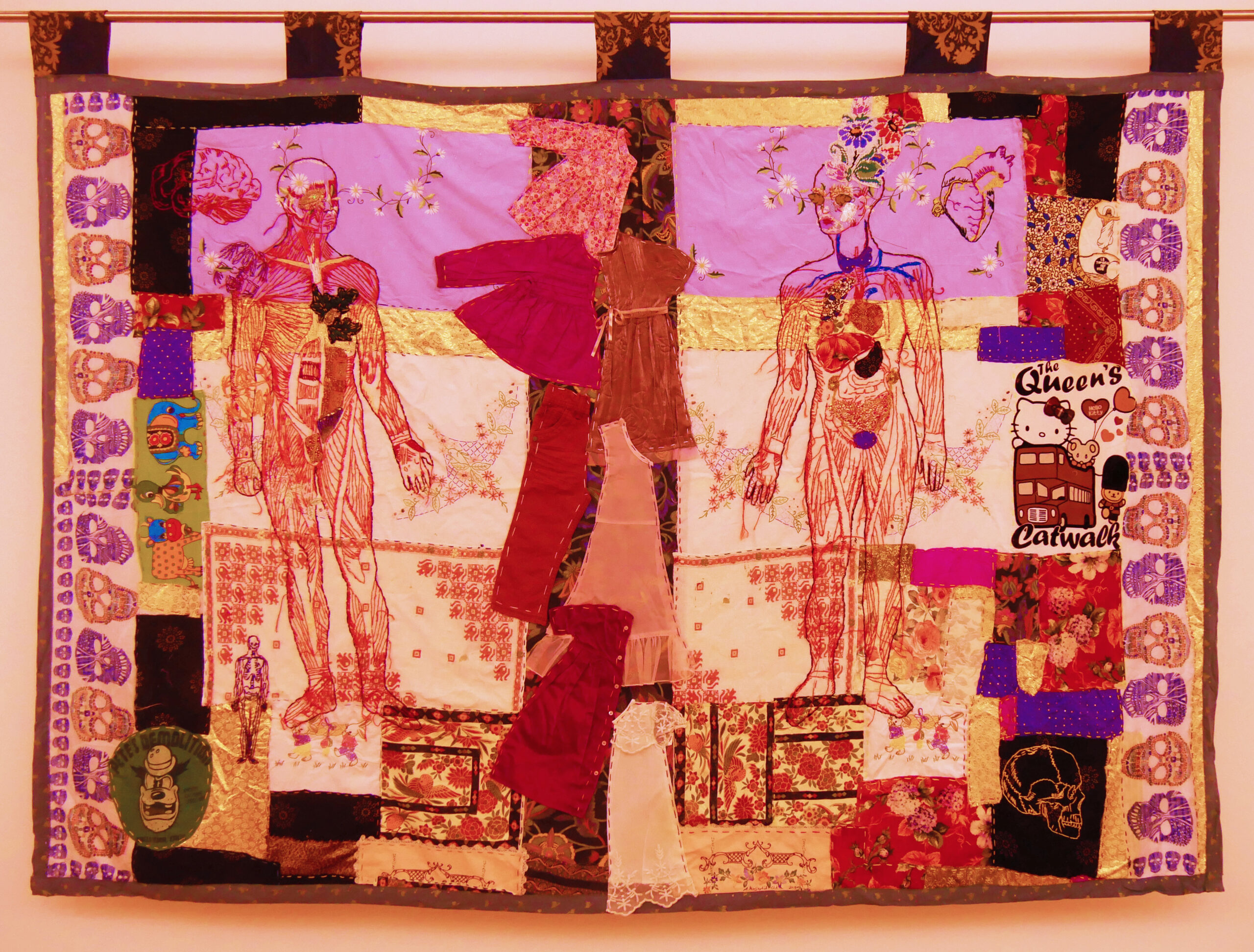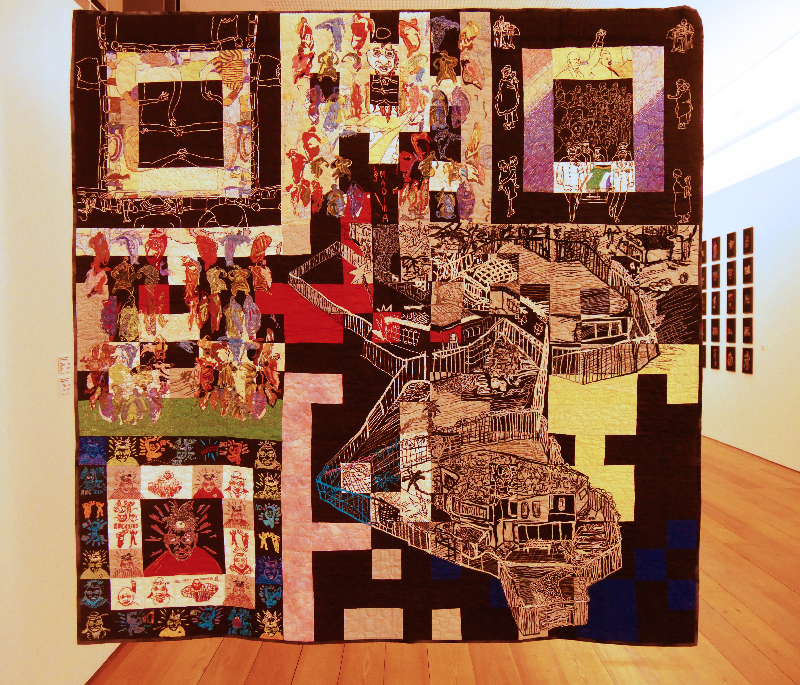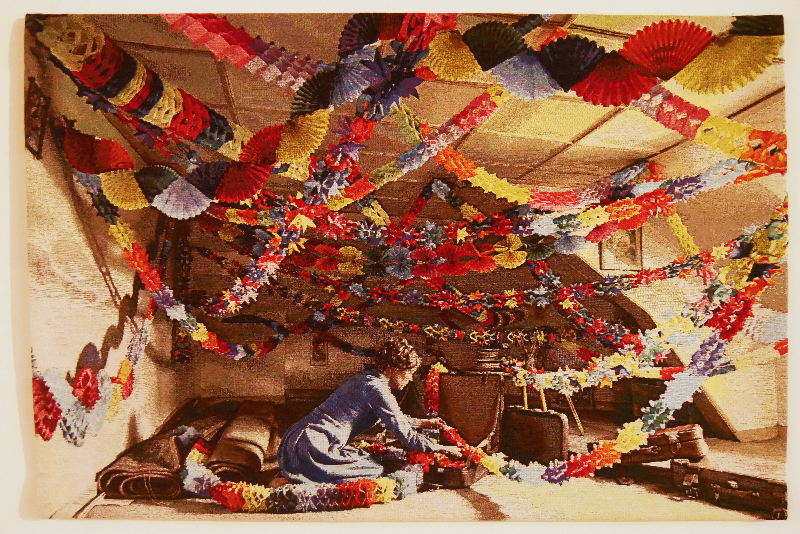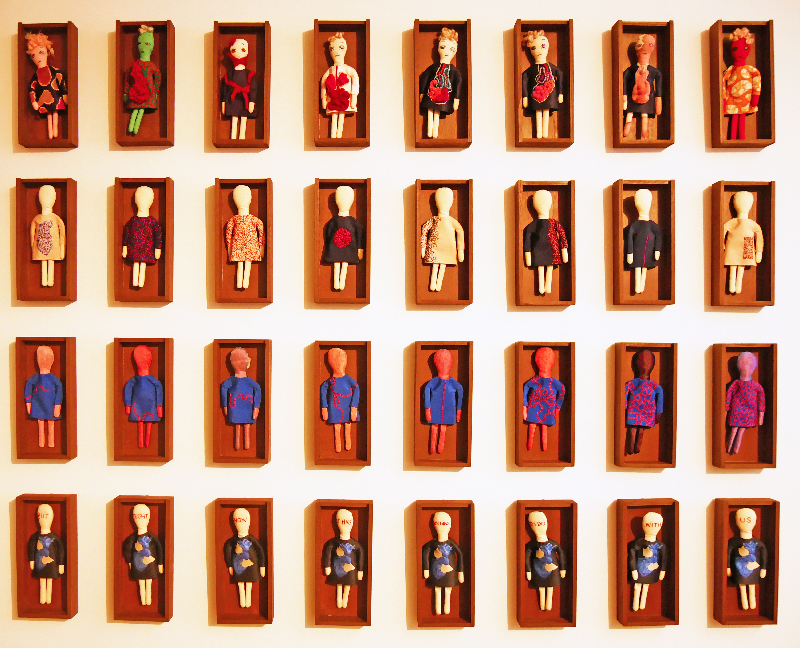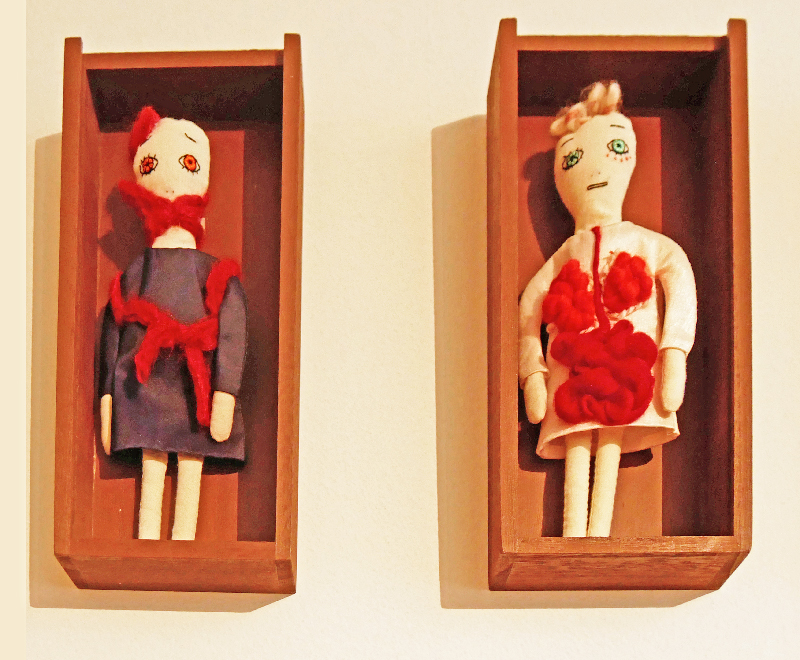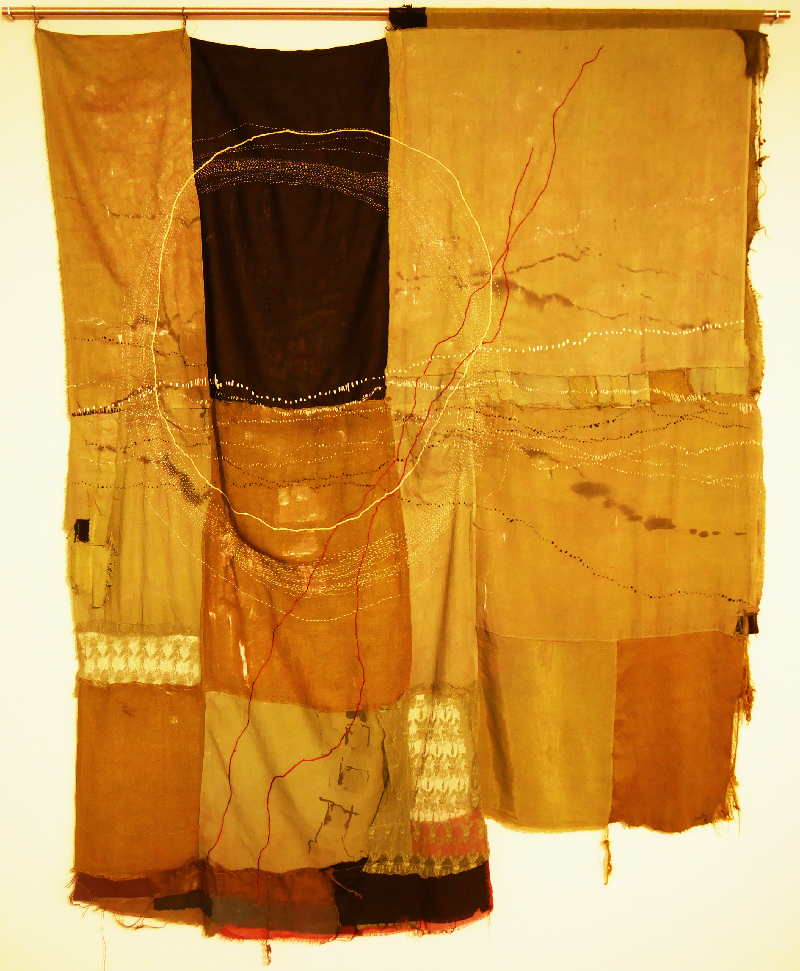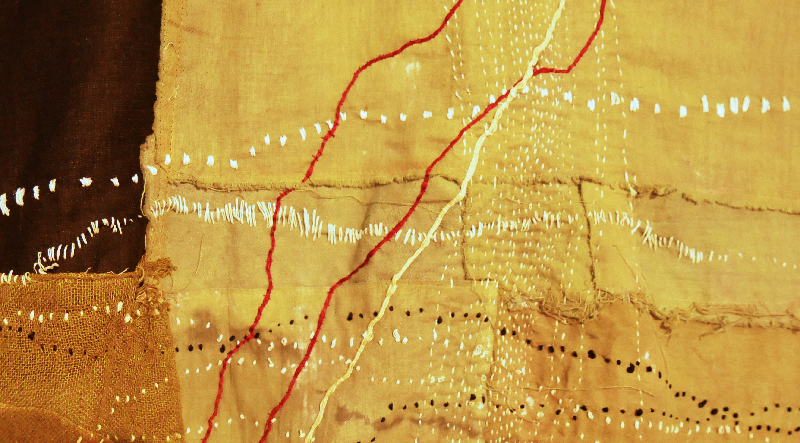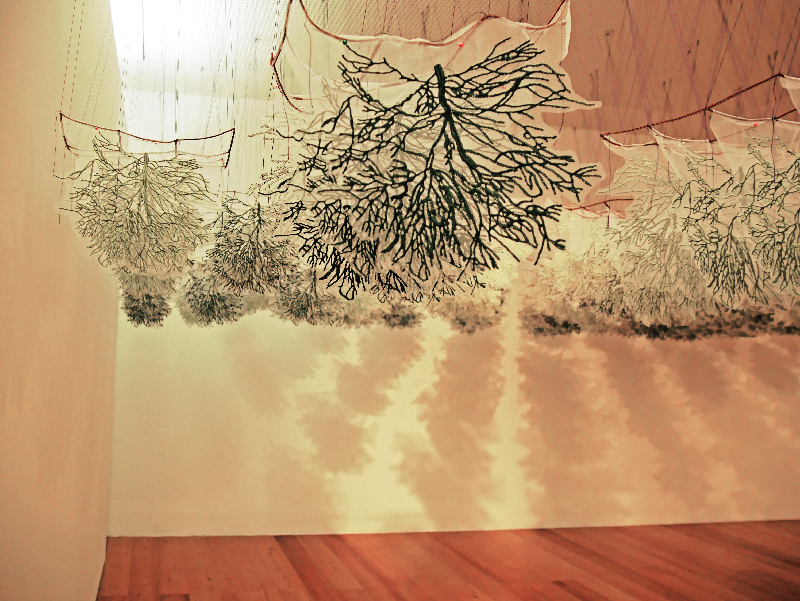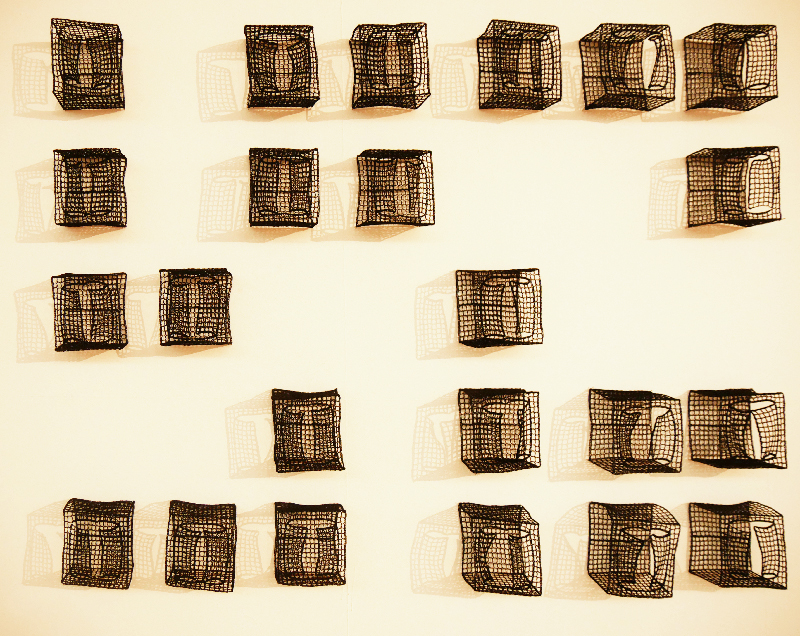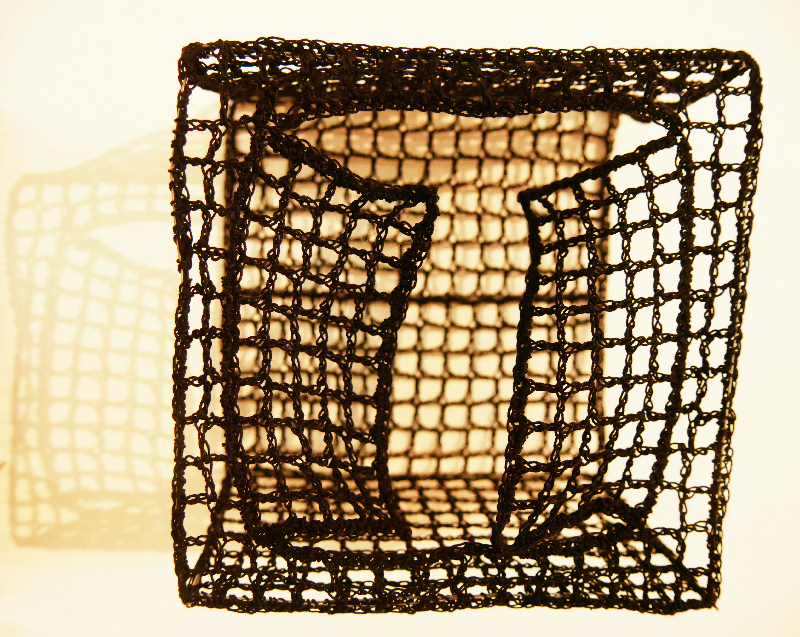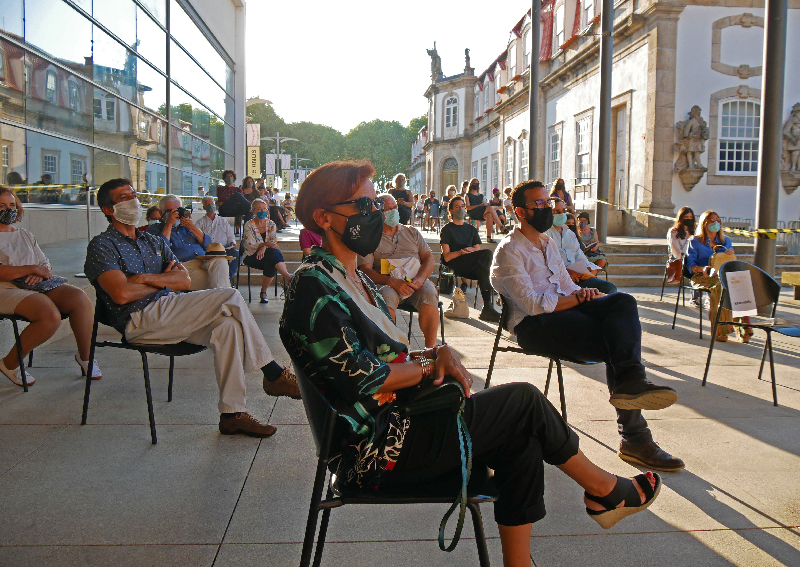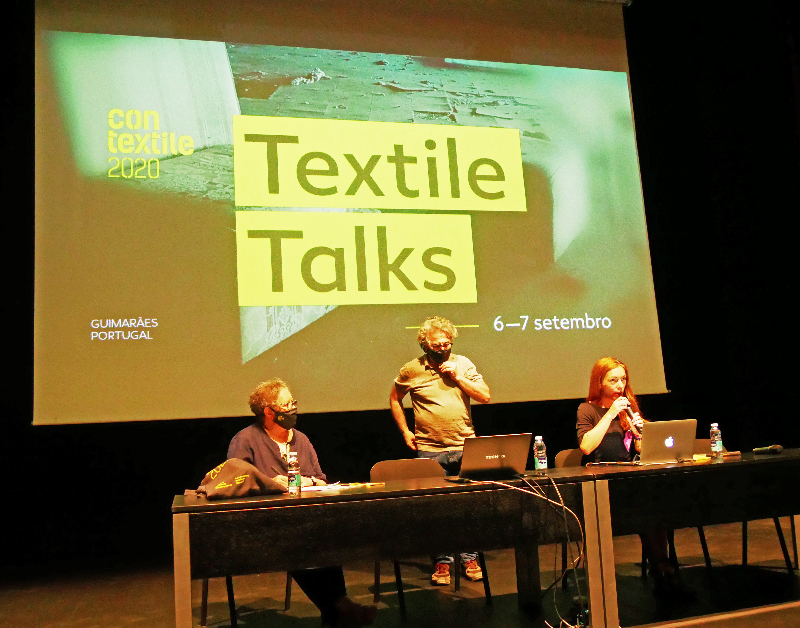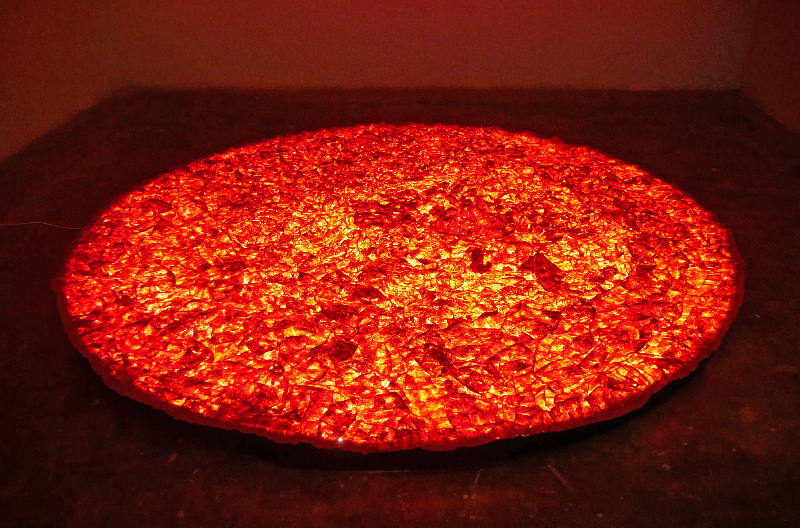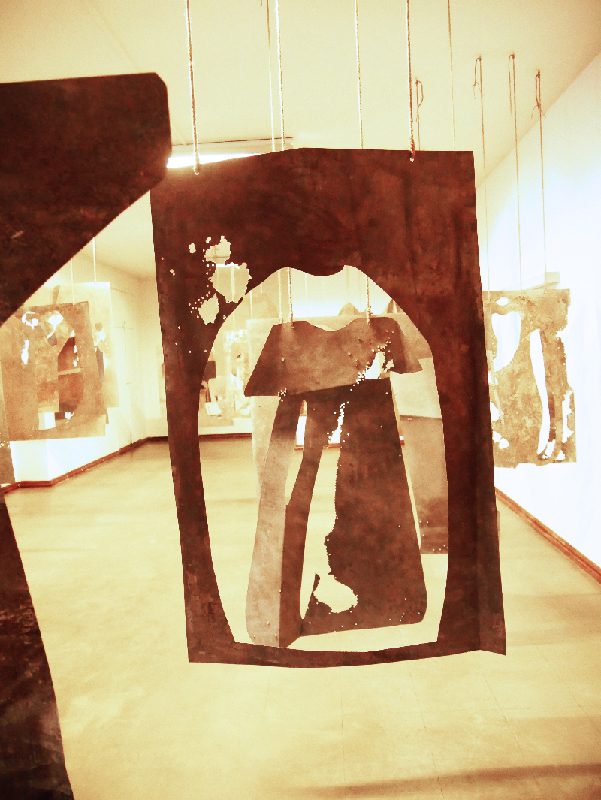 Magdalena Kleszyńska (Poland): "Beyond" artistic residency with site specific artworks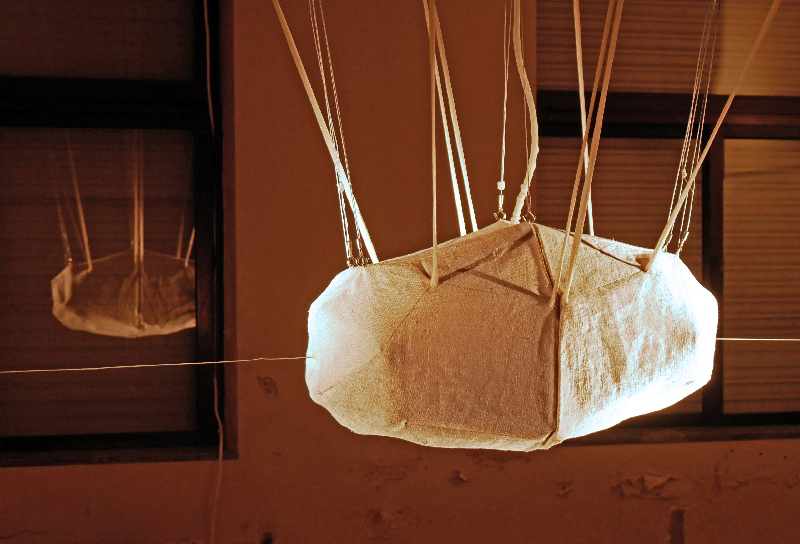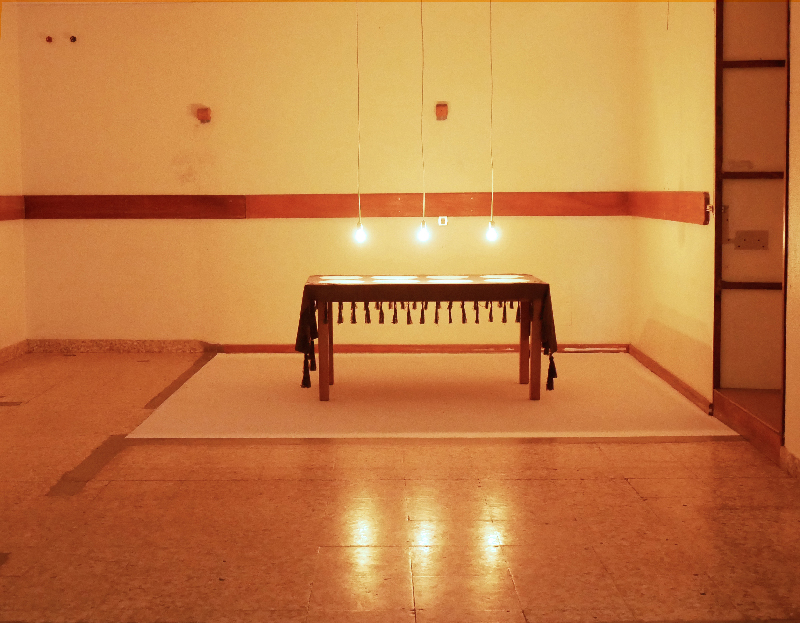 Magdalena Kleszyńska (Poland): "Beyond" artistic residency with site specific artworks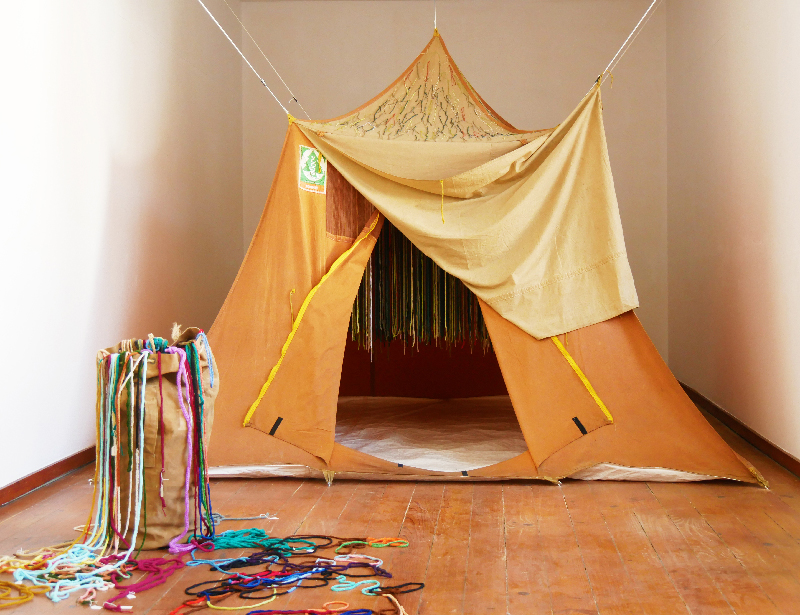 Michèle Lorrain (Quebec), artist in residence