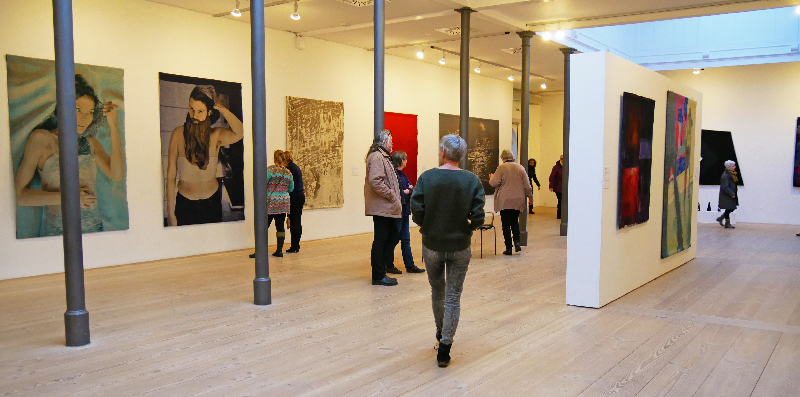 СALL FOR ENTRIES – ARTAPESTRY 6
ETF (European Tapestry Forum) is calling for entries for its sixth European Tapestry Triennial exhibition, ARTAPESTRY 6.
The submission deadline will be July 31th. 2020.
ETF was established by tapestry artists for tapestry artists. The organization works to encourage the continuing development of the art of tapestry weaving and holds regular triennial exhibitions as part of its intention to demonstrate the versatility of this technique and to promote it to a wider audience.
ARTAPESTRY6 will open on January 15th 2021 at KunstCentret Silkeborg Bad

in Denmark
. Further venues in Europe will be announced when details are finalized. Work accepted for the exhibition will therefore be committed for two years.
The exhibition is open to professional tapestry artists who live and work in Europe.
For the purposes of this exhibition, ETF defines "tapestry" as a hand-woven weft-faced material with covered warp threads and discontinuous wefts.
Submitted work must be designed and woven by the artist.
Work should not be more than 5 years old. (completed by 2015 or later).
It must be a minimum aera of 1.44m2 (e.g. 120 x 120cm or 60 x 240cm) and should not be larger than 400 x 400cm
ETF's main aim is to promote handwoven tapestry, but in order to encourage innovation in the field, the jury will be open to selecting a small number of works (no more than 10% of exhibition) executed in related techniques such as jacquard weave. All works must meet all other selection criteria.
The application shall consist of the following:
Completed application form, to include
.
• Artist's name
• Title of tapestry and dimensions (in centimeters, height x width x depth)
• Insurance price/sale price in Euros
• Short Biog/statement/c.v.
2 views of each work, a full view and a detail
Image format
• TIFF (preferred) or jpeg, 300 dpi
• Colours: CMYK (preferred) or RGB
• Size of image must correspond to one of two measurements: width 18 cm, or height 22cm
• Image orientation. Each image must be labeled with the word "TOP" in the upper right-hand corner.
• Images must be clearly labeled with YOUR LAST NAME.TITLE.tiff or YOUR LAST NAME.TITLE.jpeg.
The images should be of exceptional quality, as they are to be used for the catalogue if your work is selected. (We strongly recommend professional photos. Tapestries should be placed on a light-coloured, plain background for the photo.)
Submission of application form and Images
Images and application form must be submitted using WeTransfer or e mail.
WeTransfer is the simplest way to send big files around the world.
It is a free online service and very simple to use. 4 easy steps
• add your image and application form files,
• add a message and send.
The application will not be considered without the completed application form, correctly presented images and payment of application fee.
The jury may disqualify any work that is significantly different from the images submitted.
The Call for Entries and the Application Form can be obtained by downloading them from our website,
www.tapestry.dk
(PDF-file) or by e-mail inquiry here. e mail: mail@tapestry.dk (WORD-document).
Application form and images must be submitted no later than July 31th, 2020. Entries after that date and/or without payment of the entry fee will not be considered.
The results of the jurying process will be announced end of August 2020.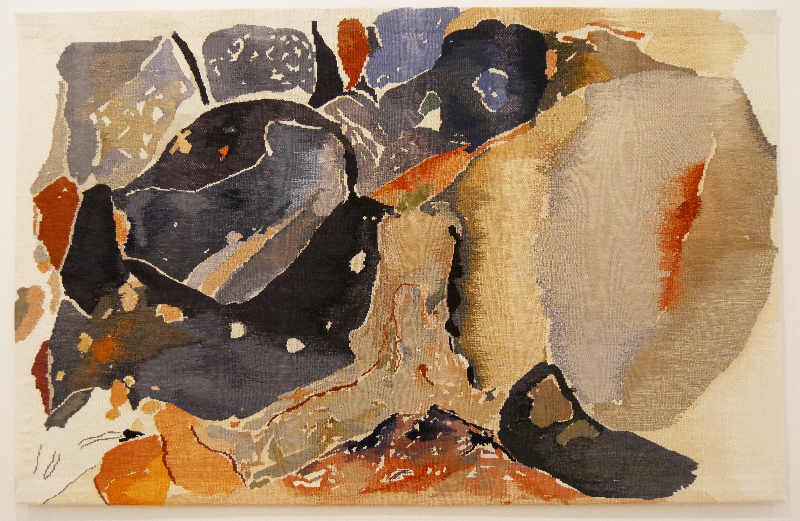 The entry fee of 40 Euros must be paid, in Euros only, by bank transfer or by PayPal. Please do not send cash or cheque.
•
BANK TRANSFER INFORMATION
• Sydbank, Storegade 22, DK-6270, Toender, Denmark
• Account Holder: European Tapestry Forum
• IBAN No. DK4379900002027220
Swift Code: SYBKDK22
Work will be selected by an independent jury of three experts in their field.
The full jury for ARTAPESTRY5 will soon be confirmed. As before, we are bringing together a group of distinguished professional artists, academics and curators in order to select the tapestries for the exhibition.
The jurors are:
1. Pawel Kielpinski, artist, professor at the University of the Arts Poznan, Poland
2. Leena Svinhufvud, Art Historian, Docent and curator at Finish Design Museum , Helsinki
3. To be confirmed
Artists are required to send their work in sturdy, re-usable containers. Please label all packing materials with your name and the title of the work. Please include all hanging devices and easy-to-understand instructions for hanging. Please remember that the people hanging the show may not speak other languages than their own
Cost for transport and insurance to the first venue and from the last exhibition venue to your address is entirely the responsibility of the artist. Works by artists outside the EU should be cleared through customs in advance by you.
European Tapestry Forum will charge 10 % commission on works sold from the exhibition. All works remain with the exhibition for the duration of the tour. Please indicate sales and insurance price only in Euros.
For further information contact:
EUROPEAN TAPESTRY FORUM Telephone: +45 26 70 20 24
Secretariat
Anet Brusgaard e mail: mail@tapestry.dk
Kastelsvej 6, O.G.
DK-2100 Copenhagen, Denmark
Presstext European Tapestry Forum