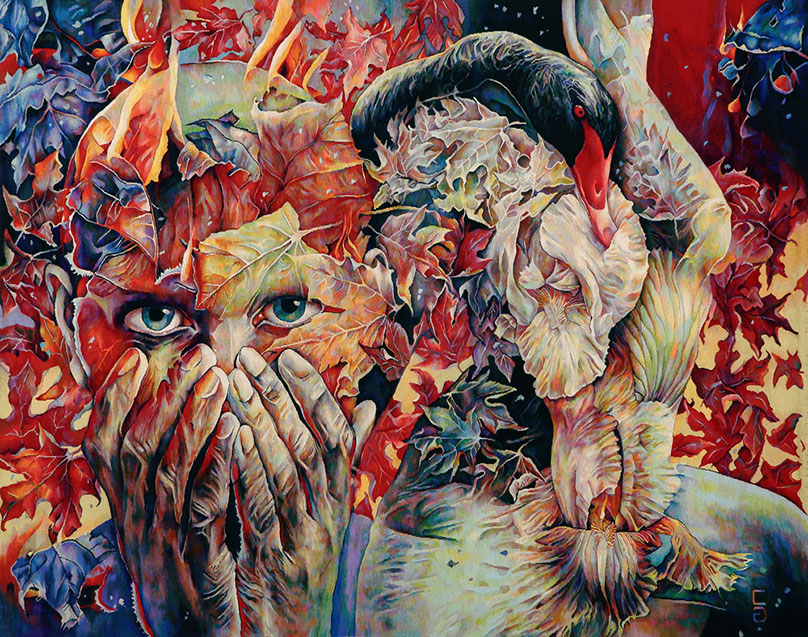 Press Text:
In 1988, ATA co-organized a landmark international exhibition entitled World Tapestry Today. To mark the 30th Anniversary of this historical undertaking, ATA is organizing World Tapestry Now: American Tapestry Biennial 12 in 2018. This online exhibition will include the work of tapestry weavers around the world and will offer an opportunity to showcase, and reflect upon the field, as it is today. The exhibition will be accompanied by a full color catalog. World Tapestry Now will transcend the limitations of gallery space, shipping costs, customs hassles, and even the physical availability of the entries, gathering a large and diverse selection of tapestries to present an international compendium of artists working in the medium of contemporary, hand woven tapestry. The intention of this show is to include not only artists who work within more traditional definitions of tapestry, but also those artists whose work expands upon the core principles of the medium as it explores new techniques and processes.
Juror
Professor Włodzimierz Cygan is a Polish textile artist renowned throughout the world for his technically innovative tapestries. Cygan trained in Gobelin weaving in the 1970s, graduating with a Masters in Art, but he has long preferred to create his tapestries using a frame that gives him the freedom to warp radially. His honors include the Grand Prix at the 12th International Triennale of Tapestry in Lodz, Poland in 2007 and a bronze medal at the 6th International Fiber Art Biennale in Zhengzhou City, China in 2010. Cygan is a professor of textiles in the Strzeminski Academy of Fine Arts in Lodz.
Eligibility
Entry to World Tapestry Now is open to all artists who design and weave their own tapestries either individually or collaboratively (all assistants shall be named). For the purposes of this exhibition, tapestry is defined as hand woven, weft faced fabric using discontinuous wefts. Artists who work in both traditional and more experimental methods are encouraged to enter. Multimedia work will be considered if the primary medium is tapestry. Entries must be one-of-a-kind and have been completed after January 2014. Entries may not have been shown previously in any ATA exhibition. Artists may submit up to three pieces, but a maximum of one piece per artist will be accepted.
Entry deadline: October 15, 2017
Use our online entry form.
Questions? Contact World Tapestry Now Co-Chairs, Margo MacDonald, margomac53@comcast.net, or Ellen Ramsey, ramsey.ellen@gmail.com.